We explore the link between land and graphic design during Anchorage Design Week 2021
Anchorage Design Week 2021, presented October 1-9, asked designers to imagine the future of our city and the landscapes of Northern regions. The theme Land Marks provided an frame for examining ways we connect to, acknowledge, map, impact, traverse, access, use, plot and share the land.
We've rounded up the five most popular events of Anchorage Design Week 2021: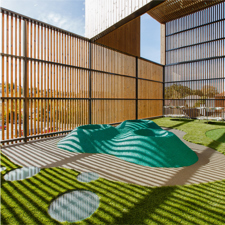 Alaska Design Forum Presents: Miriam Shevland 
Miriam Shevland is an award-winning landscape architect with a strong background in place-based design. Her talk was part of the Alaska Design Forum's 2021 lecture series "PLAY," which sought to investigate the power of play and its influence on land and its inhabitants.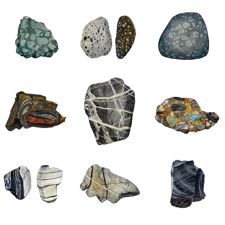 Anchorage Design Week Speaker Series: Julia Ditto + Klara Maisch, Moderated by Melisa Babb 
Environmental illustration can transform the ability to record and express changes in the landscape, including the realities of climate shifts and the lasting marks of human influence. Illustrators Julia Ditto and Klara Maisch shared their journeys as documentarians accompanying field researchers in the Brooks Range.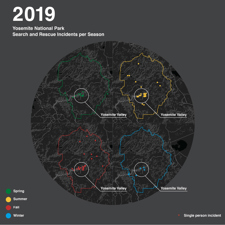 Anchorage Design Week Speaker Series: Sara Mitschke + Zachary Babb
Travels through Alaska landscapes are often informed by the trails left by those who came before. Graphic designer Sara Mitschke and recreation planner Zachary Babb discuss how design can improve the outdoor traveler's experience through research, prototyping, technology and a system-based approach.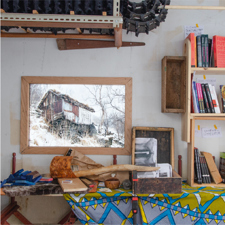 Anchorage Design Week Speaker Series: Joar Nango + Ken Are Bongo
Norwegian-Sámi artist and architect Joar Nango and videographer Ken Are Bongo team up for a look at Indigenous approaches to design and architecture, as well as alternative models of social space.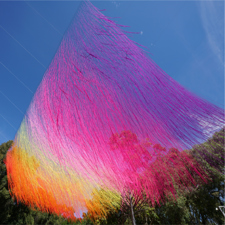 Anchorage Design Week Speaker Series: HOTTEA 
Graphic and experiential installation designer HOTTEA leads a conversation about his journey through life using art and design to create monumental transformations of space — first as a street artist, and then as an internationally renowned, Emmy-award winning artist.

Visit the Major Projects area of anchoragemuseum.org to learn about the many ways we're celebrating creativity and innovation across Alaska and the North.