NEW THOMAS PLANETARIUM PROGRAMS OFFER PRIVATE PARTIES, HOME VIDEOS, AND MORE
CHECK OUT THESE FIVE NEW VIRTUAL AND IN-PERSON OFFERINGS
By Aaron Slonecker, Anchorage Museum Planetarium Director & Science Education Manager
A new year brings new offerings at the Anchorage Museum. The Thomas Planetarium is starting 2022 with an array of new programming, as well as updates to online tools and activities. From private parties to updates from NASA's Solar System Ambassadors, there's something for stargazers of all ages
Personalize your planetarium experience with a private party for six
Two new programs offer personalized, hands-on experiences for small groups: Interactive Quest and Movie & Making.

Interactive Quest: Moon Adventure is a fun interactive program that includes hands-on STEM related activities that transport your group to the moon, where you'll live and conduct research at a Lunar South Pole base. After an unexpected moonquake, your group needs to work together and solve challenges to survive.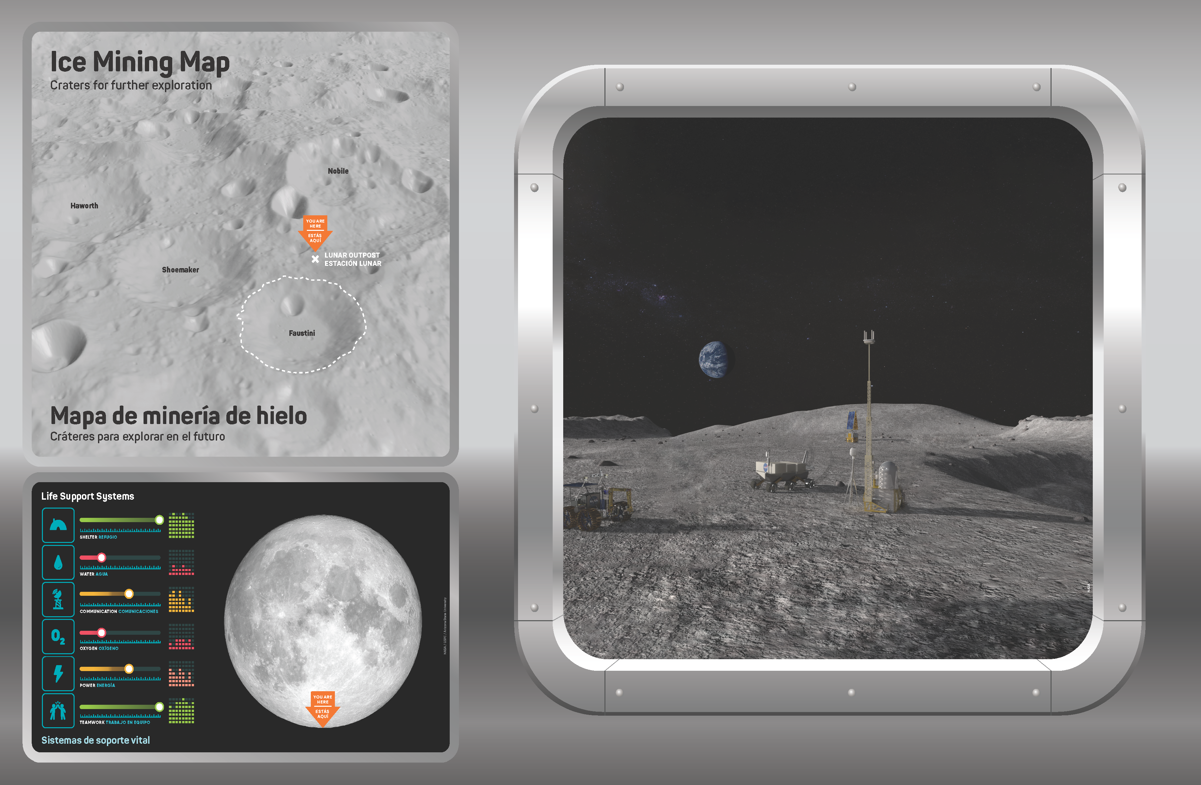 Movie & Making adds a take-home creative project to a planetarium movie. Past Movie & Making art activities have included shadow puppets, a layered dinosaur landscape, aurora displays, and creating exoplanets. The movies and/or activities change monthly, so keep an eye out and sign up quickly.


Ask questions of and learn about current space missions from NASA SOLAR SYSTEM ambassadors
Space Mission is a monthly program series and partnership between the Thomas Planetarium, NASA Solar System Ambassadors, and members from the Southcentral Alaska Astronomical Society.

This 3-part, in-person program includes updates and news about NASA missions or spacecraft, a view of the night sky with currently visible planets, stars, constellations, and deep space objects.

After the program, weather permitting, presenters set up telescopes and other optical instruments for observing the sky outdoors. Each Space Mission ticket includes admission to the museum, so you can arrive early and roam the galleries before the program begins.

This program is free for museum members through the end of April. Best for ages 10 and older.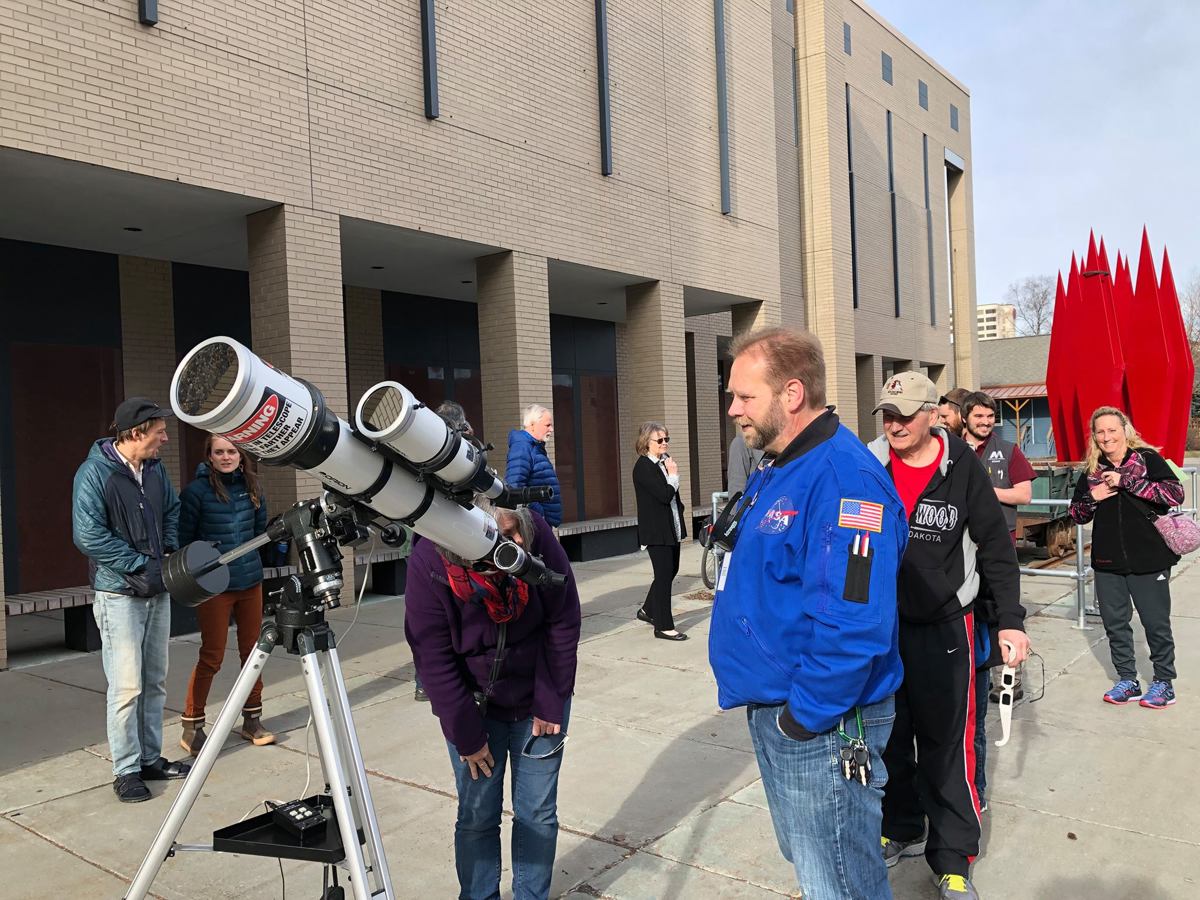 Become an astronomer with the Thomas Planetarium Sky Patrol
Have you ever wanted to capture pictures of the night sky? Do you like interactive experiences where you learn new things while earning points and leveling up?
Thomas Planetarium Sky Patrol is a virtual astronomy club and partnership with Slooh, an online community that allows members to control telescopes from around the world, take pictures of distant celestial objects, and share their observations about the universe. Every picture you take is yours to keep. Membership lasts one year and start at $50.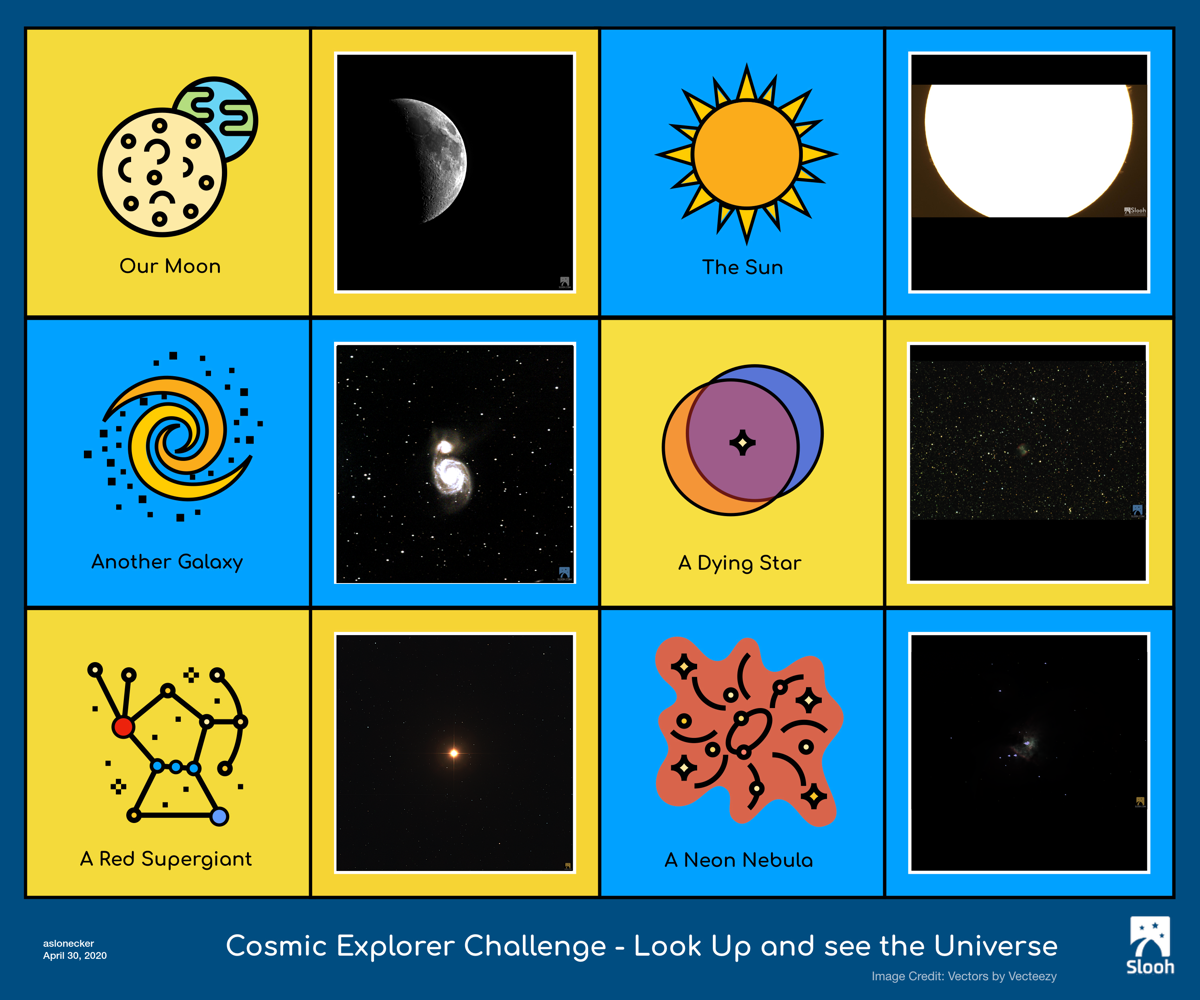 For a limited time, and with generous support from the Pacific Planetarium Association, we are pleased to offer scholarships for student level membership. Club members will also receive exclusive resources and invitations to other Thomas Planetarium programming. Click here to join.
Have a planetarium viewing party at home with Fulldome at Home
Many planetarium movies are created and formatted specifically to fit a dome environment. One full-dome movie distributor, Lochness Productions, began to reformat their movies into flat screen versions for people to watch from home.

This is a great opportunity to see shows the Thomas Planetarium has never shown at the museum including Lightyears from Andromeda and The Voyager Encounters. These movies can be rented for your own private family viewing.
Plan your next visit to the Thomas Planetarium
The Thomas Planetarium webpage has a new format, easier navigation, and more resources than before. One new category, Astronomy Corner, is our one-stop-shop for finding relevant astronomy information and space news.

View NASA's Astronomy Picture of the Day, check to see if the International Space Station will be visible overhead, and find out what the aurora forecast looks like in your area. Discover other local astronomy organizations, and share your interests with us so we can create custom live shows just for you.


The Anchorage Museum's Thomas Planetarium was made possible through a generous donation from Lowell and Tay Thomas. Some content is provided by the British Fulldome Institute. Special thanks to supporter TOTE Maritime.