On view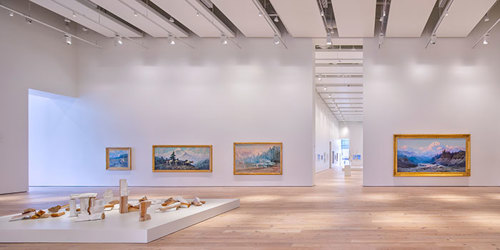 This event marks the completion of the museum's latest expansion project and the grand opening of several new spaces. The Rasmuson Wing and Art of the North galleries, the Alaska exhibition in the former Alaska gallery space, a newly renovated atrium with Muse café kiosk, a larger Discovery Center, an outdoor patio, and Patron Lounge are among the changes visitors will see.
The new wing opens to the public Friday, Sept. 15, with extended hours and discounted admission from 6 to 9 p.m. Sept. 15 also kicks off the fall season of Polar Nights when the museum stays open late Fridays with special programming through April 2018.
Art and science activities, elevator music, tours and exhibitions featuring work by artists Ray Troll, David Pettibone, Jimmy Riordan and Lead Pencil Studio round out opening weekend, and the museum is open with regular hours and admission.