The Anchorage Museum's Marine Tank showcases Alaskan animals that live in the intertidal zone, the area exposed and covered by ocean tides. This guide shares information about some of the Museum's marine animals. When known, the Dena'ina word for an animal is included, recognizing the thousands of years of stewardship and knowledge of Indigenous people of the Anchorage area and their language.
Resource Information
Audience/Grade
Teens and Adults
Kindergarten
1
2
3
4
5
6
7
8
9
10
12
11
Topics
Alaska Native Cultures
Animals
Arctic Science
Field Trips
Download Resources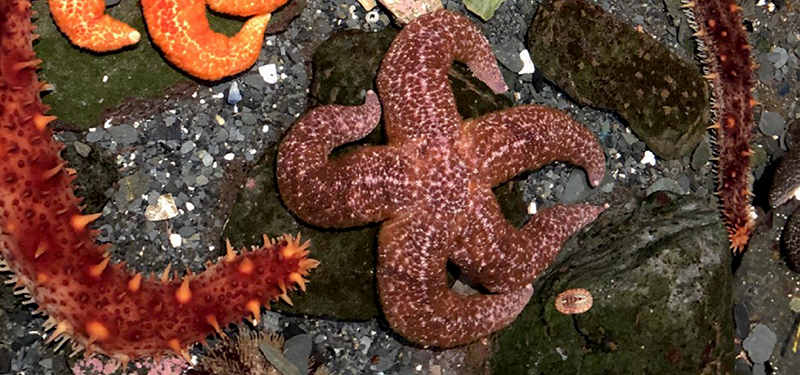 Download the Guide
Print this guide on 8.5 x 11" paper.
Please share your comments.