The Berglund Sisters: Accomplished Alaska Outdoorswomen
January 15, 2021
Meet the Berglund Sisters, accomplished outdoorswomen of Alaska. All three were born in Danzhit Khànląįį (Circle), Alaska to miner George Berglund and his wife, Maude. Hazel (1915-1989), Evelyn (1917-2008), and Elsie (1919-2004) learned to hunt and trap from a young age.  All three had their own dog teams and spent time in the woods exploring. In her memoir Born on Snowshoes, Evelyn writes that she got her first moose when she was twelve. 
In 1927, the two other Berglund siblings (George Jr. and Charley) died, and George Sr. was incapacitated due to severe arthritis, leaving the girls and their mother responsible for keeping the family fed.  
Did you know the Berglund Sisters and have a story you'd like to share about her? We'd love to know more about her and about the powerful women in your life. Share your images and stories with us on Instagram and Facebook by tagging us (@anchoragemuseum and #ExtraToughWomenAK) and we'll add them to our ongoing digital curation project. Stay tuned for more information about the upcoming exhibition and be sure to check back for new #ExtraToughWomenAK posts.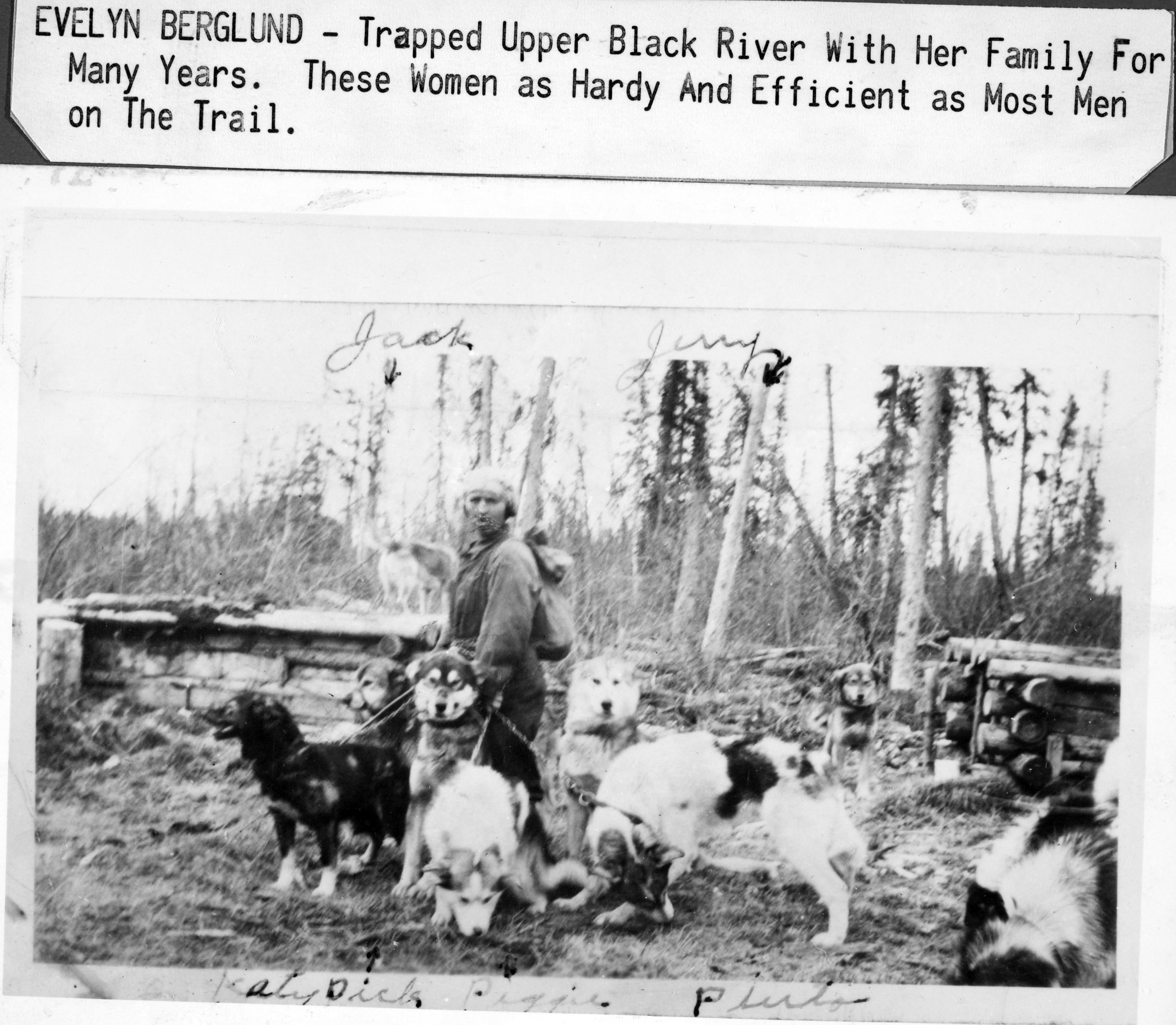 Image credits: Fabian Carey Collection, Alaska and Polar Regions Collections, Elmer E. Rasmuson Library, University of Alaska Fairbanks, UAF-1975-0209-00003 and UAF-1975-0209-00012 
Image Captions:
"HAZEL BERGLUND – Trapped Upper Black River With Her Two Sisters. 1930-50. Born in Alaska."
"EVELYN BERGLUND – Trapped upper Black River With Her Family For Many Years. These Women as Hardy And Efficient as Most Men on The Trail."