Roxolana Pomeroy: Nazi-Fighter, Alaska Homesteader
October 30, 2020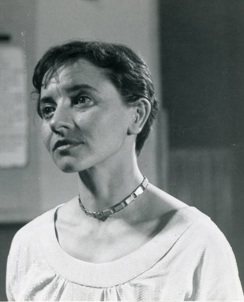 Roxolana "Roxy" Eurydice Skobelska Pomeroy (1924-2008) was an WWII Allied interpreter, member of the Vienna anti-Nazi resistance, and Alaska homesteader. Born in 1924 in Ukraine, Roxy and her family were forced to move multiple times due to political unrest in the region. 14-year old Roxy was attending school in Vienna during the Nazi annexation of Austria in 1938 and quickly joined the resistance movement as a courier. After the war, Roxy was employed by the US government as an interpreter. In her position as interpreter, she met Lt. Col. Harold Pomeroy (her future husband), who was advocating for displaced refugees to be relocated to the Kenai Peninsula to homestead. Her interest piqued, Roxy immigrated to the US in 1948, landing in Boston before continuing to Alaska.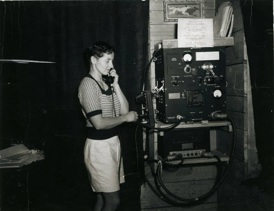 Roxy was the only displaced person to arrive in Bear Cove. She remained undaunted and immediately began helping Harold establish a homestead, a sawmill, and two large greenhouses, which she maintained, selling fresh vegetables to customers around the bay. Roxy married Harold in 1955. The pair moved to Soldotna in 1963 and then to Anchorage a few years later. Despite the move, Roxy and Harold continued to maintain their Bear Cove homestead.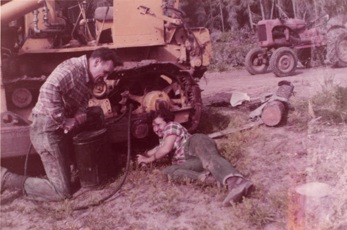 In addition to maintaining the homestead, Roxy worked as a land law examiner for the Division of Lands from 1962-1969, as senior administrative officer at the McLaughlin Youth Center from 1969-1975, and as chief administrator of the Alaska Psychiatric Institute from 1975-1985. Roxy passed away in 2008.
Did you know Roxolana Pomeroy and have a story you'd like to share about her? We'd love to know more about her and about the powerful women in your life. Share your images and stories with us on Instagram and Facebook by tagging us (@anchoragemuseum and #ExtraToughWomenAK) and we'll add them to our ongoing digital curation project. Stay tuned for more information about the upcoming exhibition and be sure to check back for new #ExtraToughWomenAK posts.
Image credits: Harold and Roxolana Pomeroy papers, Archives and Special Collections, Consortium Library, University of Alaska Anchorage.