Nellie Neal Lawing: Pioneer, Hunter, Roadhouse Operator
September 18, 2020
Alaska Nellie (1874–1956), was an Alaska pioneer, hunter, and roadhouse operator. Nellie Neal Lawing was born in 1874 in Saint Joseph, Missouri. From an early age, Nellie dreamed of going to Alaska, eventually making her way in 1915. Less than one year later, Nellie became the first woman employed by the federal government in Alaska, with a contract from the Alaska Engineering Commission to provide food and lodging to Alaska Railroad employees. She operated three roadhouses along what is now the Seward Highway, serving workers fresh-caught game and vegetables from her garden.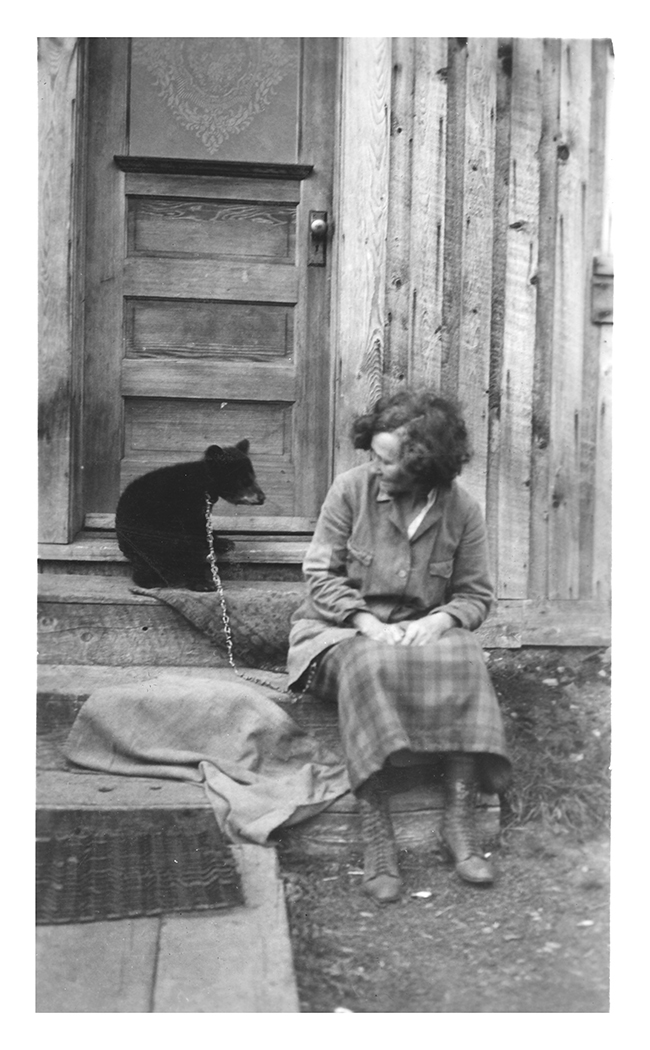 Nellie quickly became well-known for her hospitality and her skill at big-game hunting. She was a gifted storyteller and visitors came from far and wide to see her pet bear cub and hunting trophies and to hear her stories. She was a respected hunting guide and, on one occasion, saved a mail carrier during a blizzard when he became lost.
Her final roadhouse was located on Kenai Lake, in an area later renamed Lawing, after Nellie married Bill Lawing. The roadhouse, located along the train stop, was turned into a museum to display Nellie's hunting trophies and memorabilia collected throughout her life. She kept a register of her visitors, which numbered over 15,000, and included two US presidents, the Prince of Bulgaria, and numerous celebrities. The Lawing property changed hands over the years and was added to the National Register of Historic Places in 1975.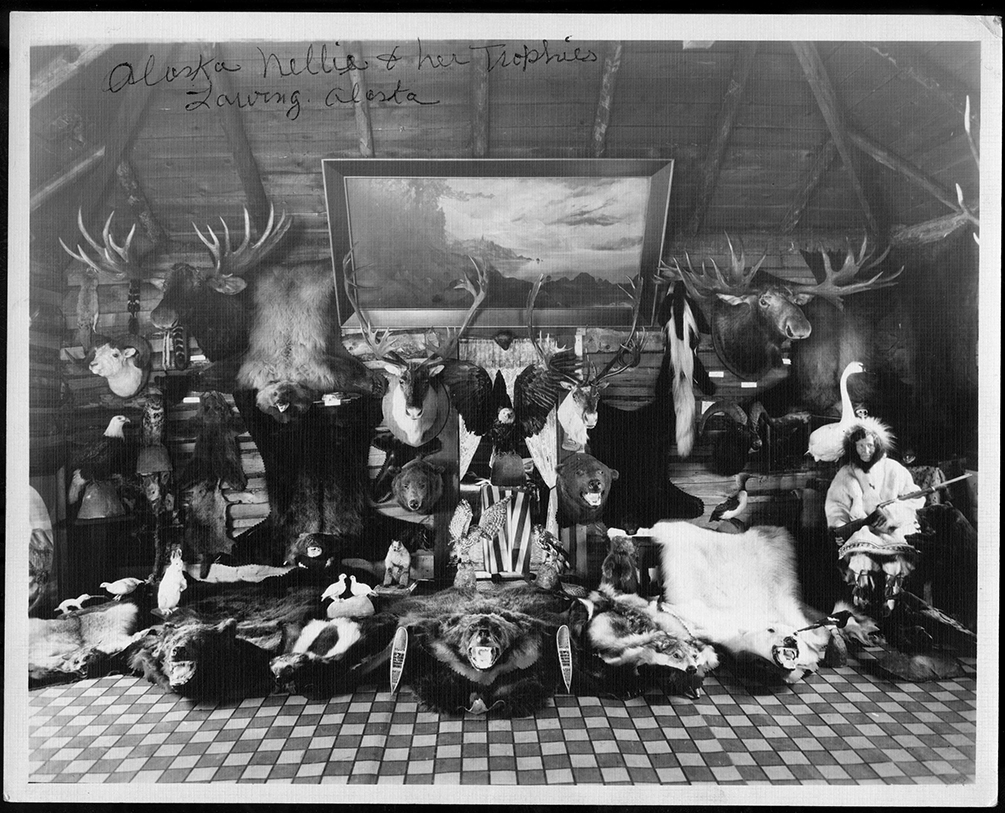 Nellie passed away in 1956 and was buried next to Bill Lawing in Seward Cemetery.
Who are the powerful women in your life? Share your images and stories with us on Instagram and Facebook by tagging us (@anchoragemuseum and #ExtraToughWomenAK) and we'll add them to our ongoing digital curation project. Stay tuned for more information about the upcoming exhibition and be sure to check back for new #ExtraToughWomenAK posts.
Photo credits: Fred Henton Collection, Anchorage Museum, B1965.18.740; John Urban Collection, Anchorage Museum, B1964.1.588; and Fred Henton Collection, Anchorage Museum, B1965.18.741