Cornelia Templeton
Fought For Women's Voting Rights
May 01, 2020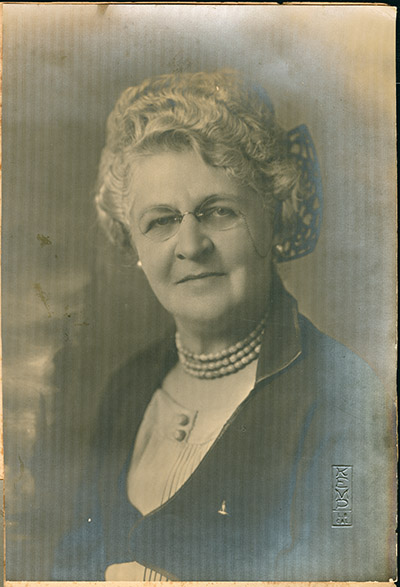 The struggle for true suffrage and equality didn't end in 1920 – it continued with the Civil Rights and American Indian Movements of the 1960s. People are still fighting many structural inequalities that disproportionately affect women of color. Future posts will highlight these stories.
Cornelia Templeton Jewett Hatcher was born in 1867 in Sturgeon Bay, Wisconsin and became interested in journalism from an early age. She recognized the power of the press as a tool for advocacy. Her journalism career led her around the country, including a trip to Alaska, where she relocated in 1909.
Cornelia believed that women should have the right to vote for representatives in Alaska's Territorial Legislature. Although her fight for women's rights did not come easy, she remained passionate about the cause and wrote a petition to the legislature.  To one skeptic she remarked, "There are thousands of women like me who are honestly interested in their government and believe that they should have an equal voice in its affairs…" Months after Cornelia's initial petition, Alaska's representatives drafted a bill that gave women the right to vote in territorial elections. This bill was the first passed by Alaska's legislature, predating the ratification of the 19th amendment to the US Constitution in 1920.
Cornelia continued the pursuit for equal rights and prohibition throughout her life, holding many leadership roles in Women's Clubs across the country. She left Alaska in 1922. In 2009, Cornelia was named to the Alaska Women's Hall of Fame.
Who are the powerful women in your life? Share your images and stories with us on Instagram and Facebook by tagging us (@anchoragemuseum and #ExtraToughWomenAK) and we'll add them to our ongoing digital curation project. Stay tuned for more information about the upcoming exhibition and be sure to check back for new #ExtraToughWomenAK posts.
Photo credits: Cornelia Templeton Jewett Hatcher Paper, Anchorage Museum, B2008.15.1.8.4 and B2008.15.2.37.1