The Mindset to Lead a Museum of the Future

The Mindset to Lead a Museum of the Future
Conversations with Lath Carlson, Executive Director of the Museum of the Future in Dubai


In this first blogpost Dr. Sandro Debono, a museum thinker based on the Mediterranean island of Malta, shares his thoughts about conversations with museum professionals from all over the world. These curated conversations led jointly with co-host Cody Liska conversations form part of Chatter Marks podcast series.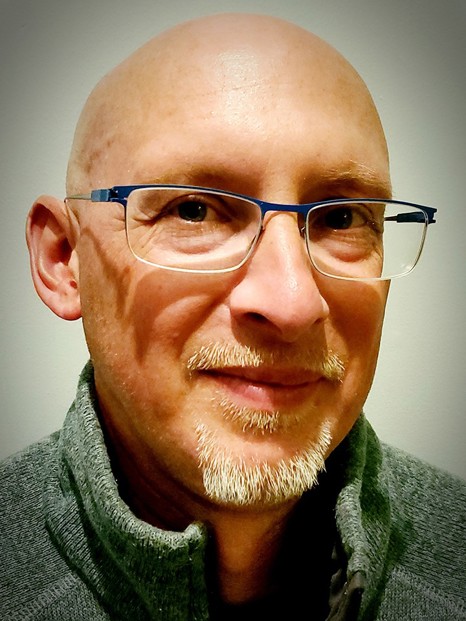 Lath Carlson, Director of the Museum of the Future.
Over the past weeks Cody Liska and I have been having somegood conversations with museum people from all over the world. As we would delve deep into the topic, preparing questions and exploring possible curiosities that our listeners might wish to hear, we would oftentimes get caught between the person and his role. Museum directors and leaders have a background too and that also informs their vision and practice. Our conversation with Lath no exception.

It was the last in the series but, without a shadow of doubt, the most engaging with both person and role. There were quite a few questions we ended up shortlisting. In this case, we had the benefit of hindsight as to what Lath's peers told us. We were certainly keen on learning about Lath's background and past and how all that would have defined his leadership style at the helm of a museum institution. Climate change featured in our list of ques-tions too. How would things unfold when we talk of climate change and the ever press-ing need to take action? But even then, what action could we possibly contemplate in response to such a humungous challenge coming our way? Those would be two of many more questions that kept coming to mind.
There is much in Lath's biography that gave us the answers to a good part of our questions. For a start, Lath was not into museums in his childhood and teen years. As a matter of fact he rarely visited one. That in itself might also come across as a strength. When he did get to visit and later work in museums, there was no mental model he could refer to. There was no fixed idea of what a museum should be, how it should be and what really makes a museum.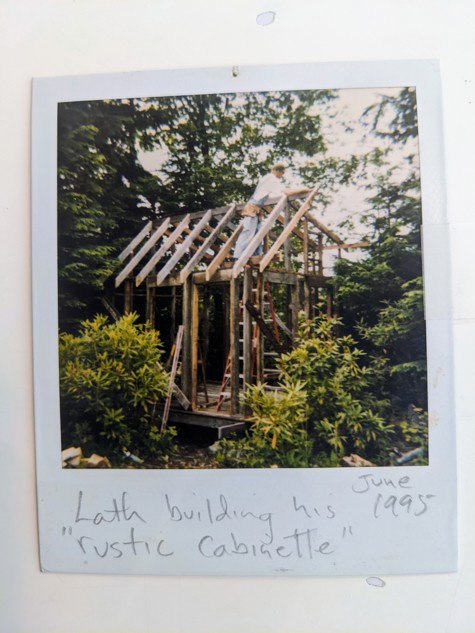 There is this can do attitude about Lath that came across very many times throughout the podcast, but there is also deep sense of curiosity in his search to understand how things work and how they are made. He did come across as a maker too. Lath loves making things and has done so ever since he was young. But then the child-maker in him decided to go deeper. It might have had to do with the National Georgraphic and Smithsonian magazines that would be readily available around his chidlhood home. He does hint at this possibility during our conversations with him. Choosing to study cultural anthropology also meant that the maker in him would be able to explore use or purpose.
Lath's analytical eye leads him to question as to what type of museum you end up constructing for a relatively young country. This point has much to do with the very important dialectic between context and institution, community and museum space. Mental models are certainly up for discussion especially by someone who does not hold back from claiming that, as a child, he never understood what museums do. What brought him to the museum world, he claims, is a maker's mindset which blends man-uality with creative thinking.
The focus of our conversation with Lath was undoubtedly on the Museum of the Future which is he is currently leading. Lath was quite good at giving us an audio "podcast" tour of the main stories that the museum of the future presents. What struck me in particular is that some of the ideas that the museum of the future presents refer to possibilities that were later proven by science. It is the exploration of the broad gamut of futures, be they possible or probable, likely or unlikely, that defines the narrative of display which takes 2071 as the future milestone towards which the museum, along with the rest of humanity, is heading to. What might the future lead us to in fifty years time? The Museum of the Future does suggest a number of scenarios.
Climate change also takes centrestage in our conversation. Lath comes across as rather positive about the possibility that humanity can weather the storm and also shares with us possible solutions that his Museum of The Future also presents. One source he unequivocally underpins is indigenous knowledge but certainly not the only one.
Lath claims that we have all that we need to decisively address climate change but this might only happen if structural changes are put in place, and decisively so. The future is here, Lath claims, but as yet not so broadly distributed. The more we understand the how and the what the more we can get to the solutions we're increasingly after. Whether we would ever be prepared to do so or not is a totally different matter. Indeed, adaptation is increasingly becoming the name of the game even when it comes to climate change. There is no miracle technology to wait for that will save the day. It is up to us to act.


"Tomorrow Today," at the Museum of the Future in Dubai

As expected, Lath shares lots of insights about the Museum of the Future. It is, indeed, a success story and rightly so, I would add. The museum has been fully booked for months since its inauguration with very many heads of state from all over the world visiting from time to time. What matters most, however, is a call to action and the mu-seum serves the purpose of a first step, a point where publics can understand what our future can be, might be or could be.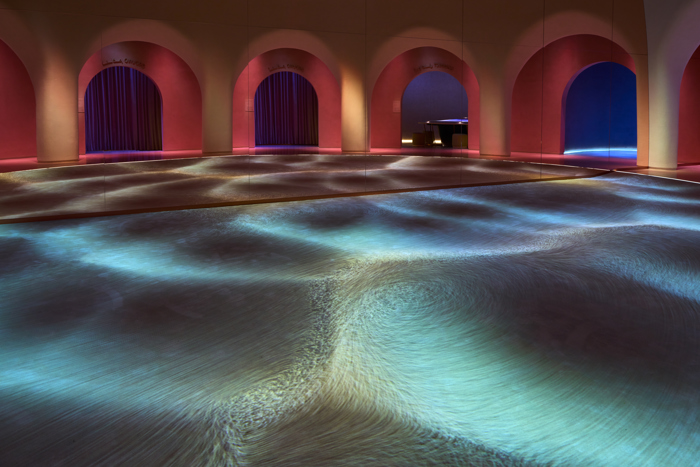 AL WAHA, the Museum's immersive space dedicated to the future of wellness.There is a call to action in Lath's description of the Museum of the Future's ambition and he is not alone in this. We shall meet others in this series who also advocate a call to action on climate change. More of that in the coming episodes. "The best thing indi-viduals can do is lobby their governments for change and look at large-scale structural changes," Lath adds, but there is also a downside to this success story. As the Museum of the Future seeks to achieve the right balance between a global and regional ambi-tion, locals might not be frequent visitors as much as Lath would like them to be. Hope-fully this could well be a matter of time but it does prove the point that success might be difficult to measure when balancing global, regional and local.

There might not be a museum of the Future in 2071 when the museum would be fifty years "of age". It might be a totally different museum institution too. What matters for Lath more than anything else is staying relevant. Exploiting the full potential of the tools we have at our disposal to adapt and adjust would be the desired ambition and mu-seum space is one such tool. In Lath's very own words, this would have to be an agile institution, always open to change and to adapt. I could not help reflecting on Lath's commitment to spearhead systemic change and the ways and means how we might, could or should get there.
It is so diverse from the institutional permanence that is a hallmark of so many muse-ums worldwide. The museum is really and truly a means to an end. When it has no voice and no will to act, relevance would be on the line. More than collections to man-age, more than exhibitions to present our conversations with Lath and his vision for museums was all about relevance of the impact-driven type.


---
Listen to the podcast in its entirety here.
As you listen to this podcast you will hear Lath mention a number of projects, museums and publications:
The Meow Wolf Artists Collective Project in Santa Fe, California
The book "Shop Class as Soulcraft: An Inquiry into the Value of Work"
The Museum of Us in San Diego, California
The Tech Interactive in San Jose, California
The Sustainable City Project in Dubai
The Mohammed Bin Rashid Space Centre in Dubai