Our Teen Climate Communicators are expanding on the exhibition How to Survive
Pop-up installation debuts next spring
The Anchorage Museum's Teen Climate Communicators is comprised of Anchorage-area teens grades 9-12. They meet weekly to discuss climate change and positive actions around it. Teens in past cohorts have worked on projects like creating little lending libraries, reusing discarded materials, and learning about soundscapes.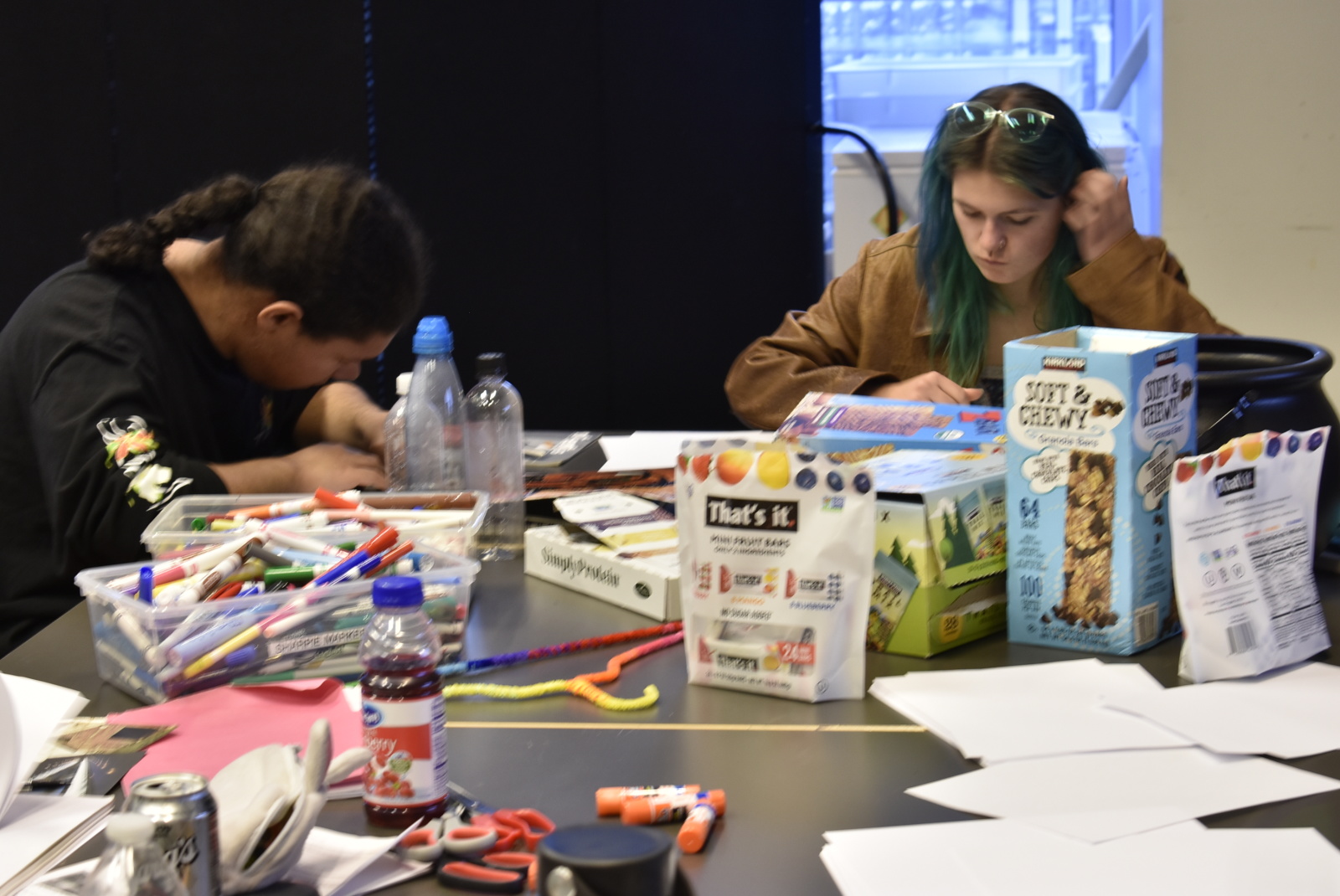 During the Fall/Winter session, teens will be working on an installation in connection with How to Survive, an exhibition hosted by the Anchorage Museum that considers the idea of survival through hope and care, and asks how gestures and practices of love, protection, nurturing, and sharing can help us face climate change.
"It's kind of our take [on How to Survive]. We respond to a lot of the prompts in How to Survive, and we're putting a lot of climate change information in the exhibition," says Thea, a teen climate communicator who attended several past sessions of the program.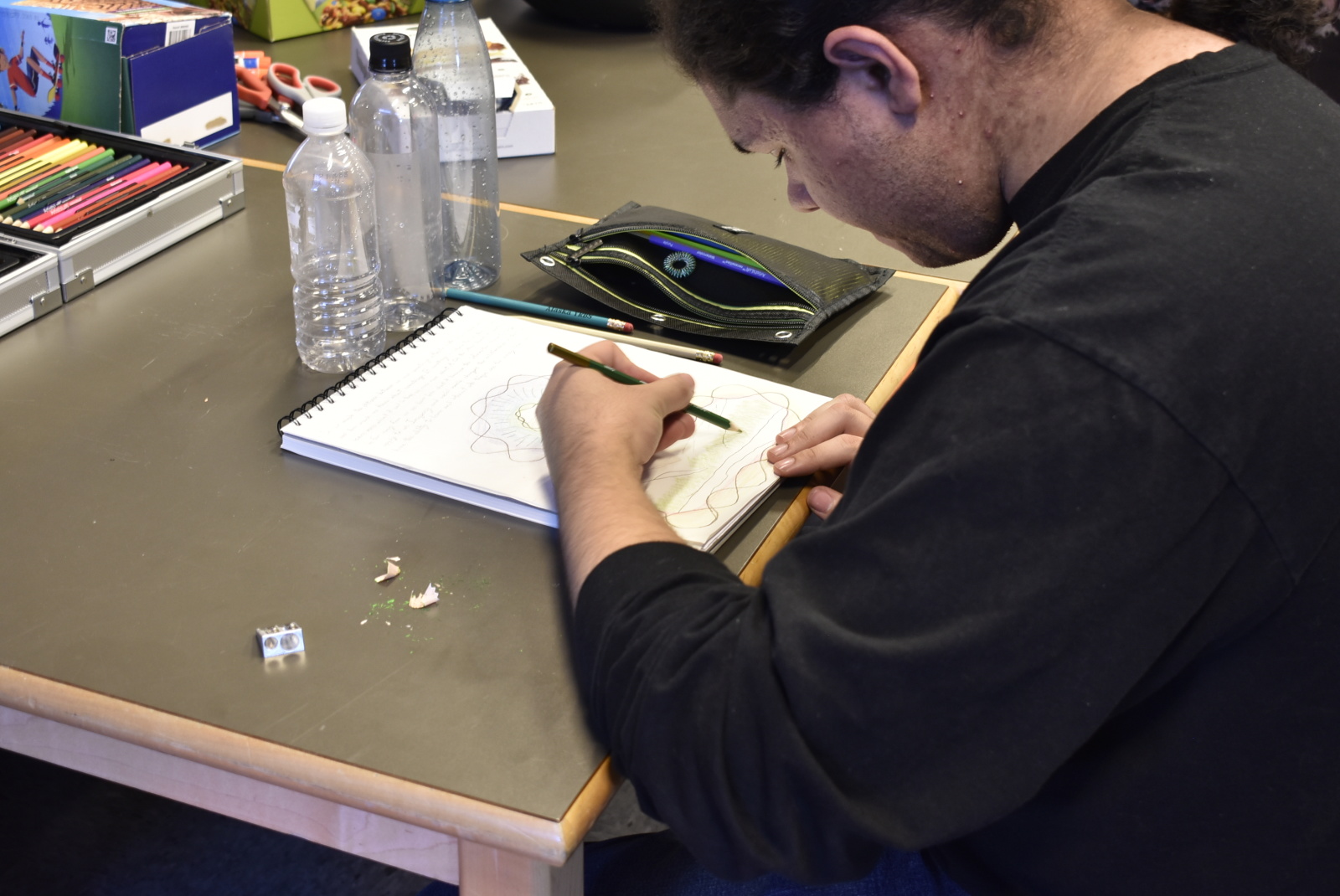 In addition to working on the exhibition as a long-term project, students work weekly on short-term projects. At a recent meeting, teens created zines. Zines are non-commercial, often homemade, publications devoted to specialized or unconventional subject matter. These zines will later be included as reading material in the little lending libraries created by the Spring 2023 Teen Climate Communicators cohort.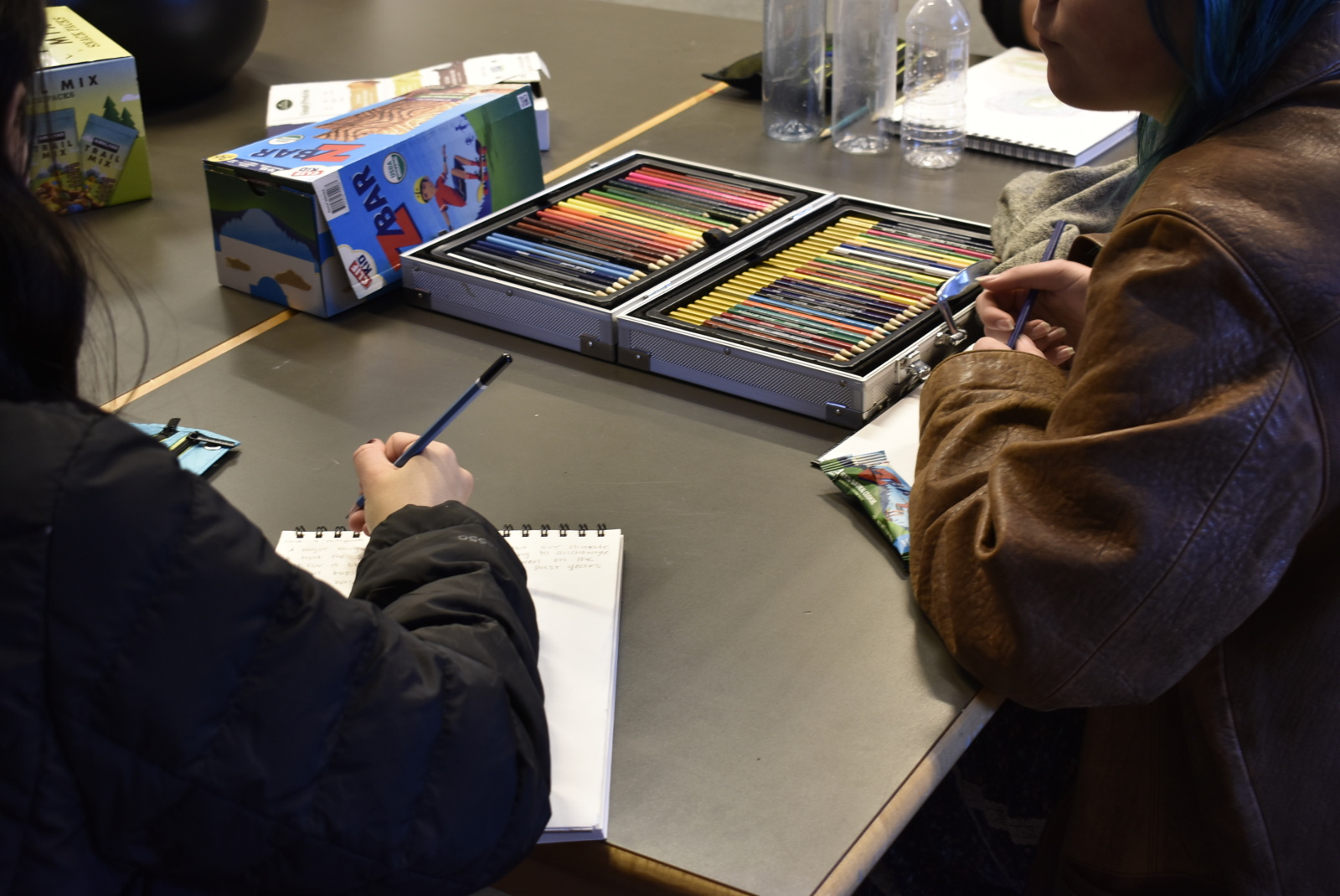 Kiki, a teen climate communicator in her first session of the program, says she appreciates that at each meeting she receives more knowledge about climate change. "I feel very sheltered, and I don't like it. I want to get more knowledge and get more involved in climate change than before [Teen Climate Communicators]," says Kiki.
For student Zoe, being a part of Teen Climate Communicators is a way to connect art and climate action. Says teen climate communicator Zoe: "I'm really big into art and expression; I'm an artist and a dancer. And so, I felt like this would be a good way to get to use that. And, I've always wanted to help with the climate crisis but never really had a way to contribute."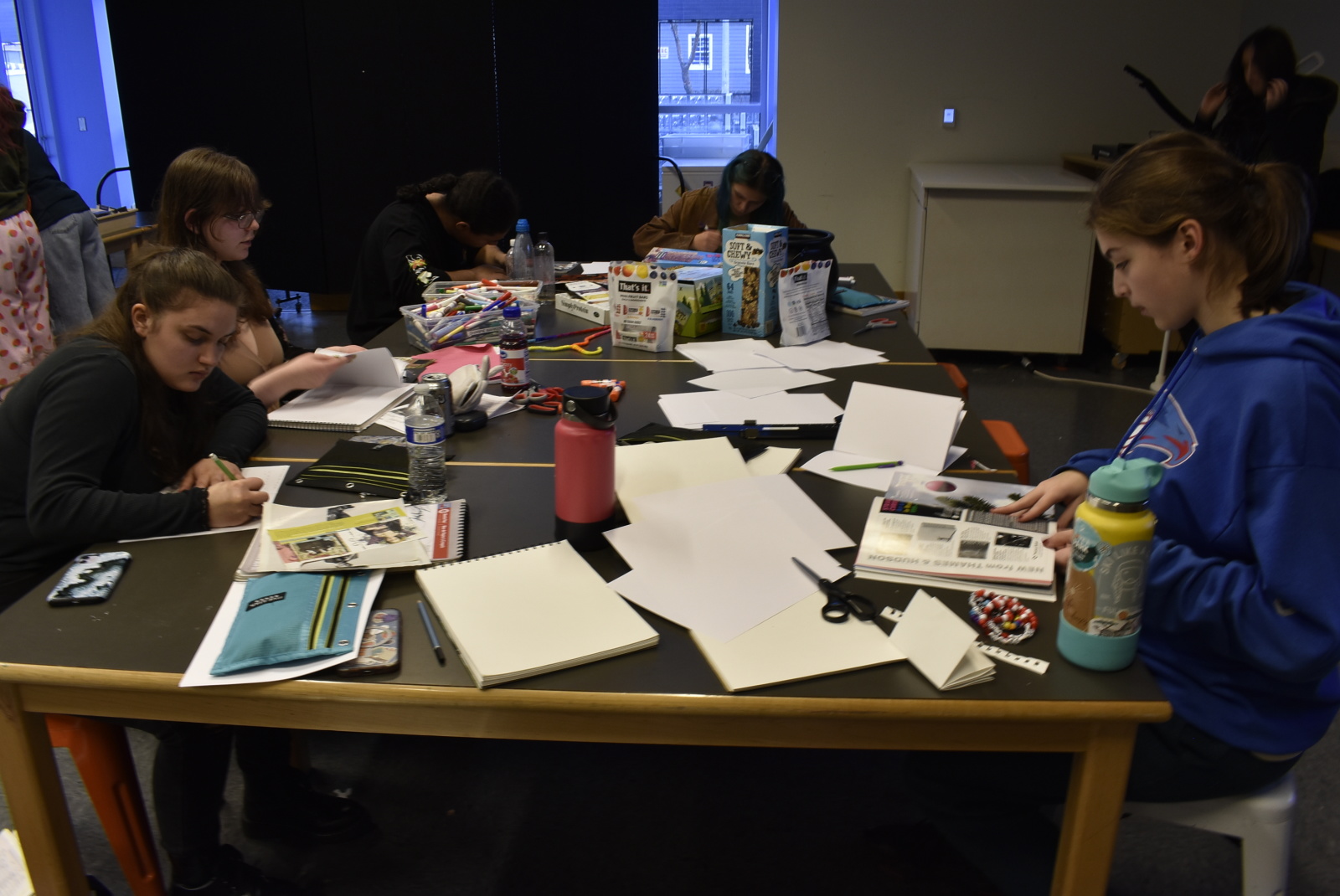 The Teen Climate Communicators' exhibition happens May 2024 in the education wing on the first floor.