Local teens work toward sustainability with climate-focused little libraries
April 22, 2023
This spring, the Anchorage Museum is hosting nine teenagers from high schools in the Anchorage School District as Teen Climate Communicators, a group of teens gathered by the museum who meet in four-month sessions to work alongside museum staff and community members to investigate and discuss climate change and to raise awareness of how people can address climate change through sustainable actions. At this gathering, the teens were tasked with putting together a free little lending library.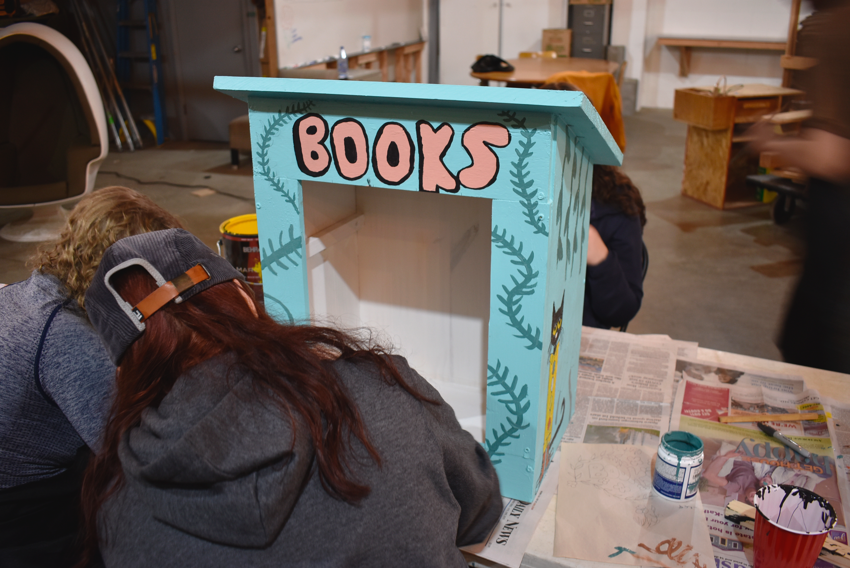 Little lending libraries are free book exchanges in set locations around a city. Each library invites the public to 'take a book, leave a book.' Free little lending libraries can take many shapes and forms but are typically small wooden boxes designed to resemble miniature houses. The teens assisted with assembling, painting and designing the boxes.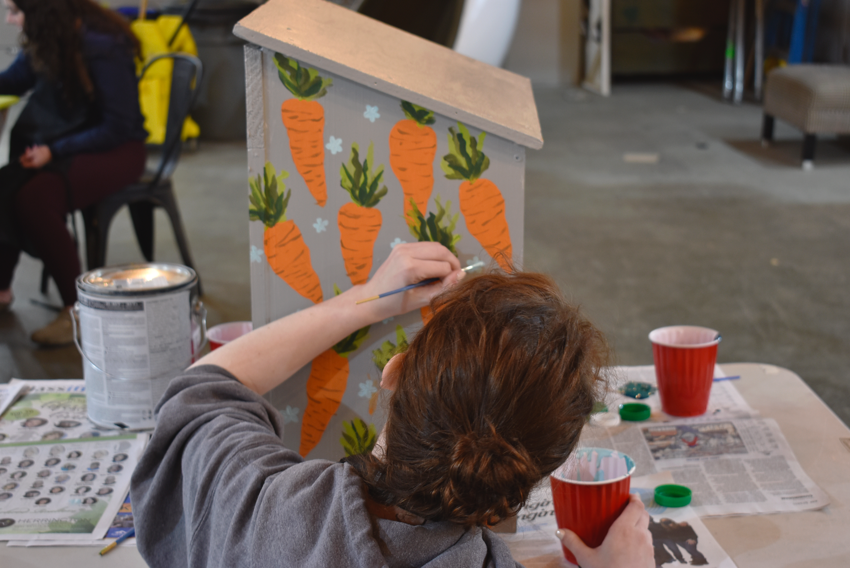 The teens were split into two groups and encouraged to choose which colors and images they would incorporate into their box designs. One group designed an Alaska food-themed box in honor of Grow North Farm, an Anchorage-based urban farm and marketplace for emerging food businesses. The other decorated their little lending library with characters from popular children's books.
"Little lending libraries are valuable for communities because they can serve as a platform to provide and exchange resources and ideas," says Anchorage Museum Education Department Manager Missy Gaulke, one of the Teen Climate Communicator activity leaders. By creating little lending libraries, says Gaulke, teens are sharing resources on climate action in a way that is easily accessible to those who live in or walk through the neighborhoods in which they are placed.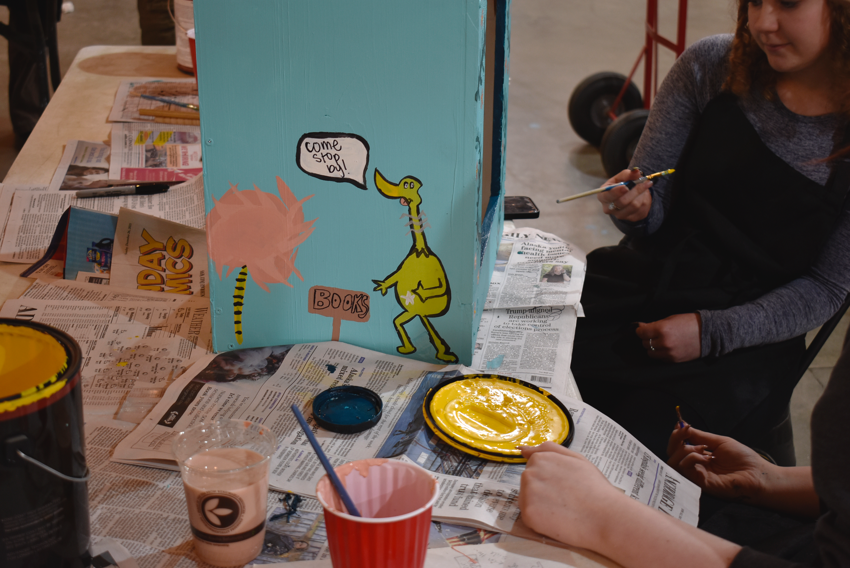 The free little lending libraries will be placed outside the museum's Seed Lab building (111 W. 6th Ave) and Grow North Farm (3601 Mountain View Dr.) and be filled with books, resources, and zines created by the teens. These materials will be focused on sustainability, climate change and climate action.