Urban Harvest: Making The Cut With Firewood
September 23, 2022
The Anchorage Museum's Urban Harvest series teaches traditional skills for modern sustainable living. Programming and classes often focus on seasonal subsistence practices. The Anchorage Museum's Seed Lab recently hosted a course on gathering, chopping and storing firewood for home and recreation.

Whether you're getting ready to heat your house for the winter, preparing for summer camping trips, or enjoying fall bonfires, here are some safe and smart firewood tips from experienced woodsman Dan Donnelly that will yield benefits once you start tossing wood onto the fire.
Know your wood. According to state data, Alaska's forests are divided into two categories: coastal and interior. The coastal forests are often dominated by Western Hemlock, Sitka Spruce and other softwoods. Forests in interior Alaska are dominated by white spruce, birch and poplar woods.

Donnely says spruce is the "bread and butter" for Alaskans who are looking to grow their woodpile for the winter, as it is readily available. It should be noted that birch wood normally has higher heat-per-weight value and less ash, it is generally tougher to find. Donnelly suggests avoiding cottonwood when possible, as it can be hard to split, burns quickly and creates a lot of ash.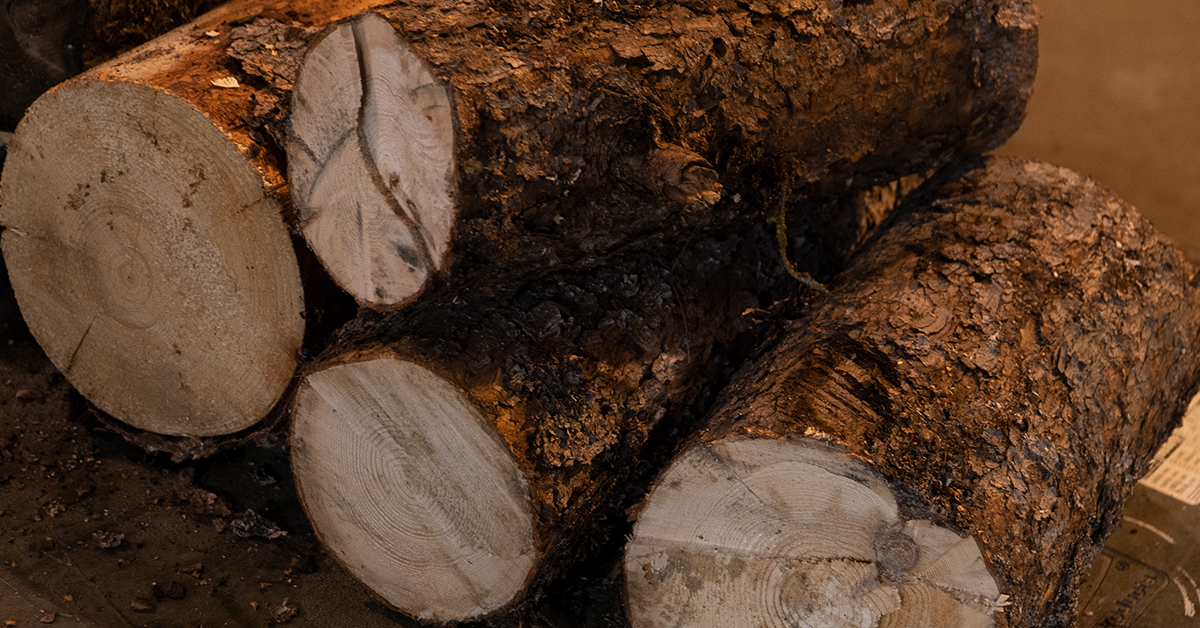 Know your tools. Making sure you have the right type of ax, and maintaining it properly, can make your work much easier as you start splitting wood. Having a properly sharpened maul will ensure that you make your way through the largest of woodpiles; however, going too sharp on the edge means your ax will stick more frequently. Chopping axes typically have a more narrow, sharper edge and will work in a pinch but are not the ideal choice for splitting firewood. If you come across a particularly stubborn stump, a wedge can also be used to great success.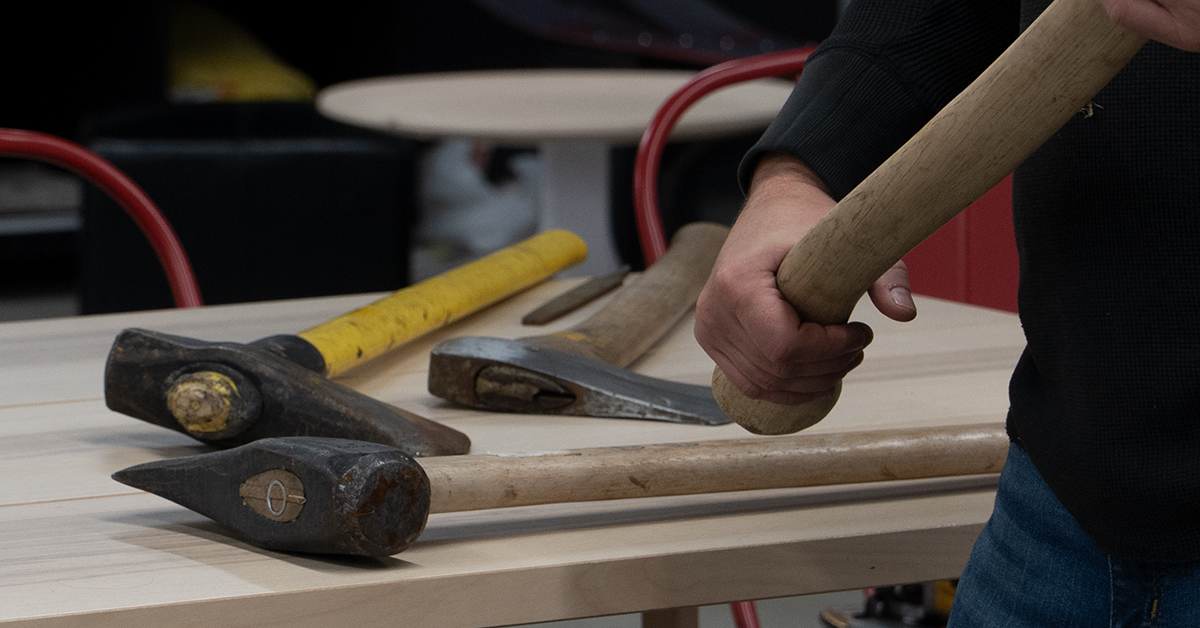 Technique matters. Most inexperienced or first-time wood cutters will grab and ax, plant the dominant foot in front of their body, rear back and bring that ax down with all of their might. If you miss the wood or your ax slips, that means your leg is next in line to be cut. Having a measured stance and wind up will not only keep you safe, but it also makes the work easier.
Donnelly says that a wide stance, square to the log is the first step. Second, you should determine how close you need to stand by using your arms and the ax to pick the spot where you want to strike. Finally, bring the ax straight up overhead, not behind your back, and bring it down with manageable force, making sure you have control of your ax throughout the process. It takes time to get used to this method, but repetition and practice make perfect.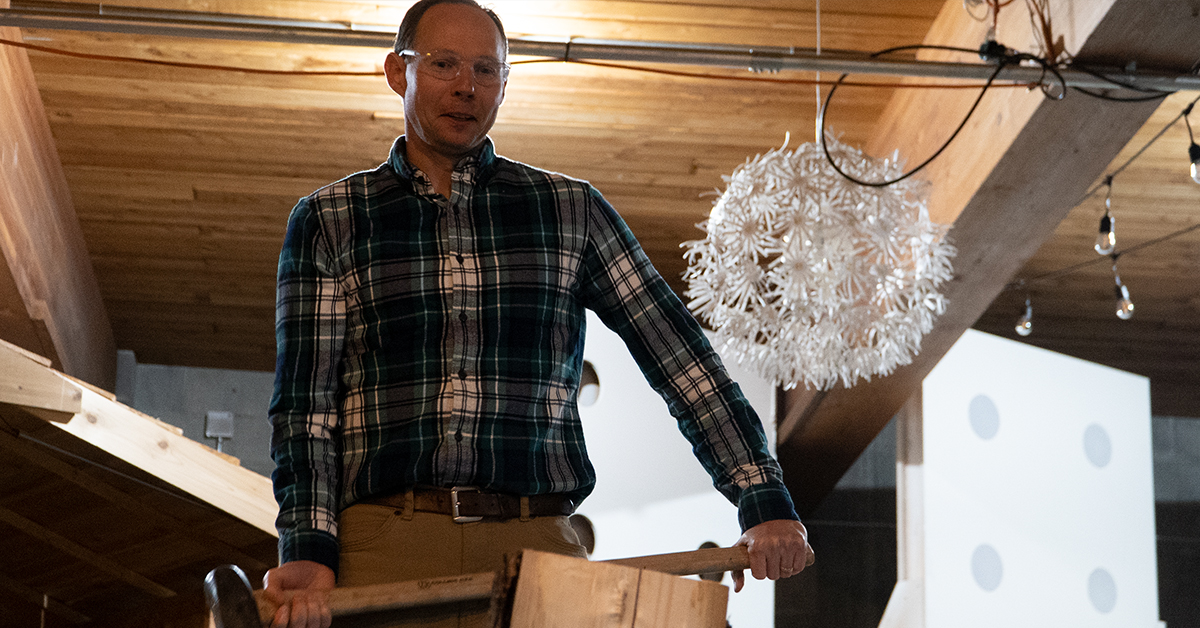 Stack and season your wood. Air circulation is the most important part of stacking your wood. Nothing is worse than putting in all that work only to have your fuel source rot away. "Seasoning" your wood means you leave it to dry all the way through, making for better fuel. Starting with a set of logs, some lumber or a professionally made wood rack will keep your wood off the ground. Neatly placed stacks will assist with airflow, and make sure that your wood stays dry over time. It is also recommended that you cover the top of your wood stack with a tarp or some other waterproof covering.


Know the rules. There are different rules for commercial and personal firewood harvest in different regions across the state. Some areas may prohibit the harvest of certain tree species or ban firewood harvests. Other areas might require a permit or designate certain areas to be utilized for cutting firewood. Knowing the rules and regulations will keep you out of trouble and prevent the spread of invasive species like the spruce bark beetle, which can travel on freshly cut wood.

additional resources
Alaska Division of Forestry rules and regulations
Fairbanks North Star Borough permitting information
Chugach National Forest permitting information
Matanuska Susitna Borough permitting information
AMHTA wood cutting permitting information
RELATED content
Borrow tools from Seed Lab's Tool Library
The ecological value of forests, "Borealis: Life in the Woods"