Urban Harvest: Combining traditional skills with modern-day lifestyles
September 06, 2022
While it's true that Alaska relies heavily on outside imports for food security, residents' direct access to fishing, foraging and hunting means harvesting practices are also deeply engrained into Alaskans' everyday lives.

The Anchorage Museum's Urban Harvest series focuses on integrating traditional practices into contemporary life through programs and workshops — ranging from sustainably processing salmon and using home remedies , to perfecting gardening techniques and stacking firewood.

" The landscape has a big impact on our personal food choices," says Rebecca Pottebaum, the Anchorage Museum's Seed Lab manager, who oversees Urban Harvest as part of the lab's programming. "Alaskans are always thinking about the future, food-wise, through preserving, freezing and storing our harvests for long winter months. Whether we consciously realize it or not, we are thinking about food all the time."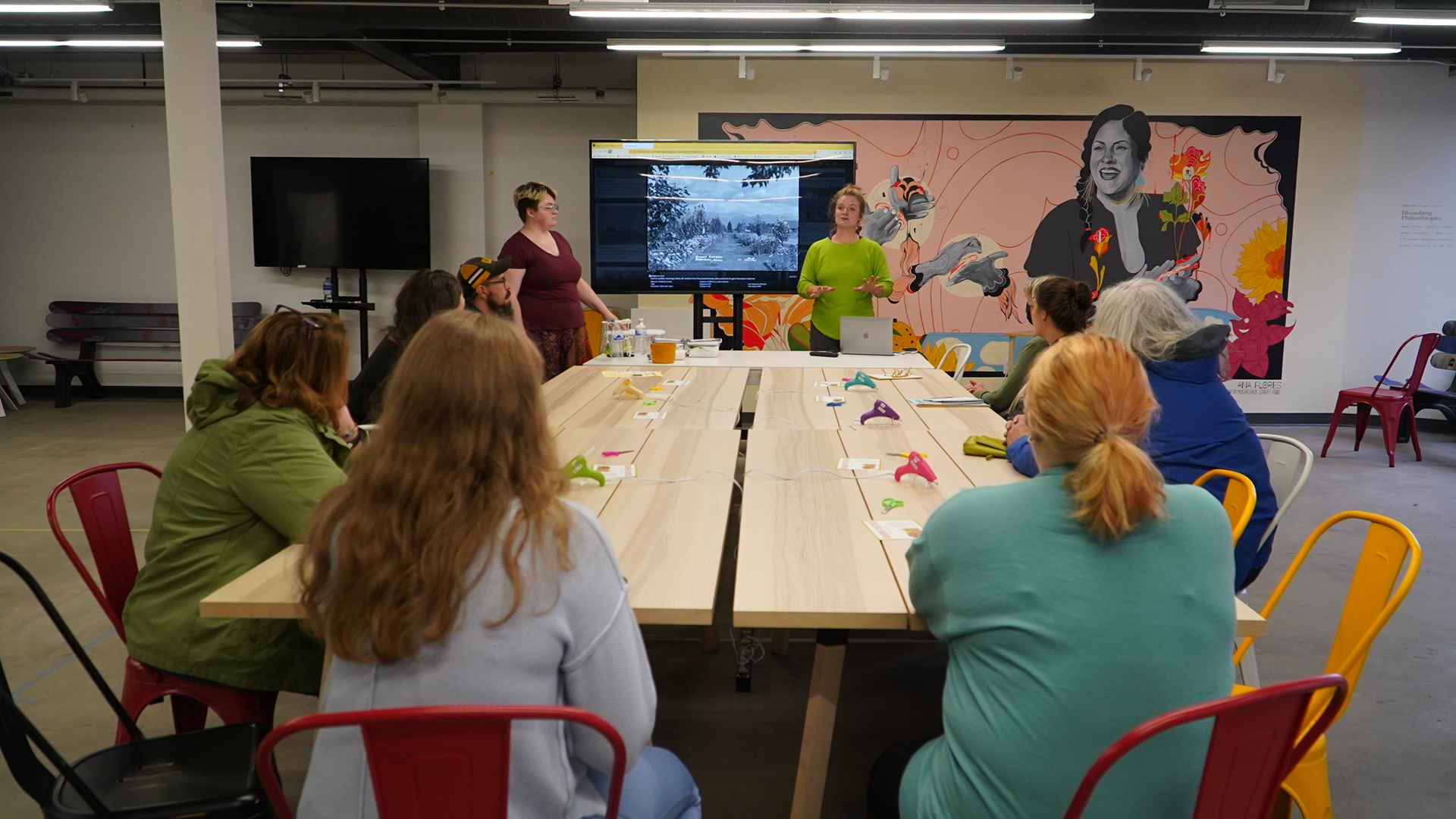 In 2020, the Anchorage Museum's What, Why & How We Eat exhibition took a closer look at the relationship between Alaskans and food. Today, Urban Harvest participants look more closely and think more deeply about how we connect to our environment. 

"Whether it's fungi foraging, home-hydroponics growing or home energy conservation, or learning about cold storage, low-waste kitchens and Scandinavian spoon-carving methods, Urban Harvest classes tap into a curiosity Alaskans have," Pottebaum says. "We see repeat learners and new attendees every time."  

Urban Harvest classes typically focus on a singular goal, such as raising chickens or food preservation – but the overall theme of the program is to achieve a more considerate, sustainable version of modern living.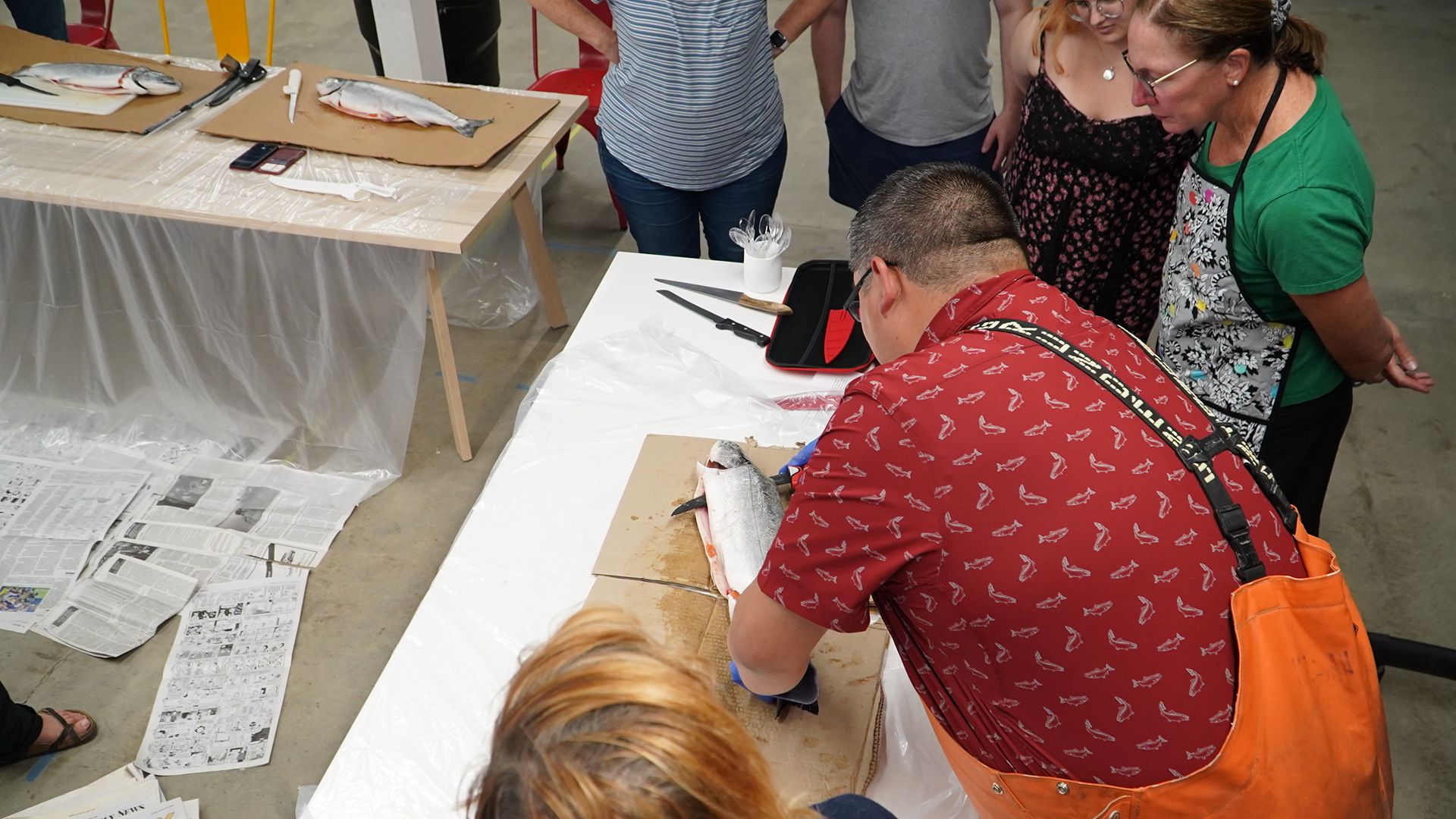 John Hagen is the Anchorage Museum's curator of Indigenous arts and a former commercial fisherman. Hagen has led multiple Urban Harvest sessions this year involving fishing and subsistence practices. For him, fishing is a direct connection to his Unangax ̂ culture and teaching allows him to draw from own his personal experiences.

"It is so important to demystify the outdoors around Anchorage," Hagen says. "Anchorage is an urban place so close to the wilderness. You don't have to climb mountains, ski, snowmachine, use a four-wheeler or boat to get outside. We can get outside on our stomachs. I love food because it is a key to the outside. Food is also a strong vehicle to teaching language or Indigenous cultural concepts. I love how versatile food is as a teaching tool."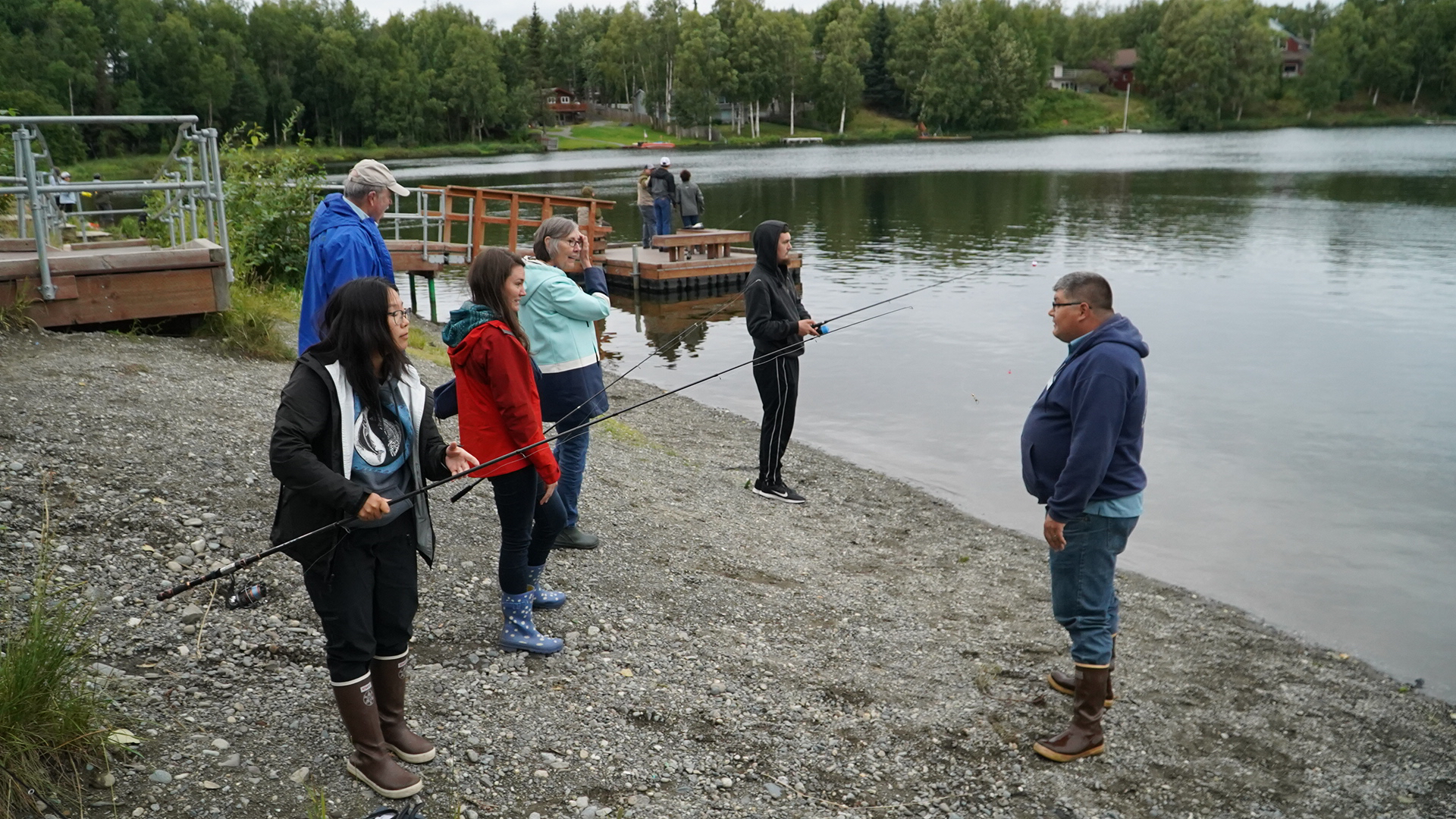 Urban Harvest courses are a part of the museum's Seed Lab programming, which explores ideas around healthy communities, the natural world, our shared living environment, and the key issues facing place and people today. Topics covered by this series revolve throughout the seasons, much like the traditional practices that are often featured. Programing is also informed by participants sharing what they would like to learn. A list of previous and upcoming Urban Harvest classes is available on the museum's calendar .