Rejoy Armamento: Honoring working women's labor with street art
Meet Rejoy Armamento, an illustrator and designer based in Anchorage, Alaska, and SEED Lab's March artist-in-residence. Armamento works with small businesses to help create branded designs with her own personal artistic style. "Making bold, expressive murals for local Alaskan businesses is what I do," says Armamento. "I love helping my clients manifest their big ideas and dreams."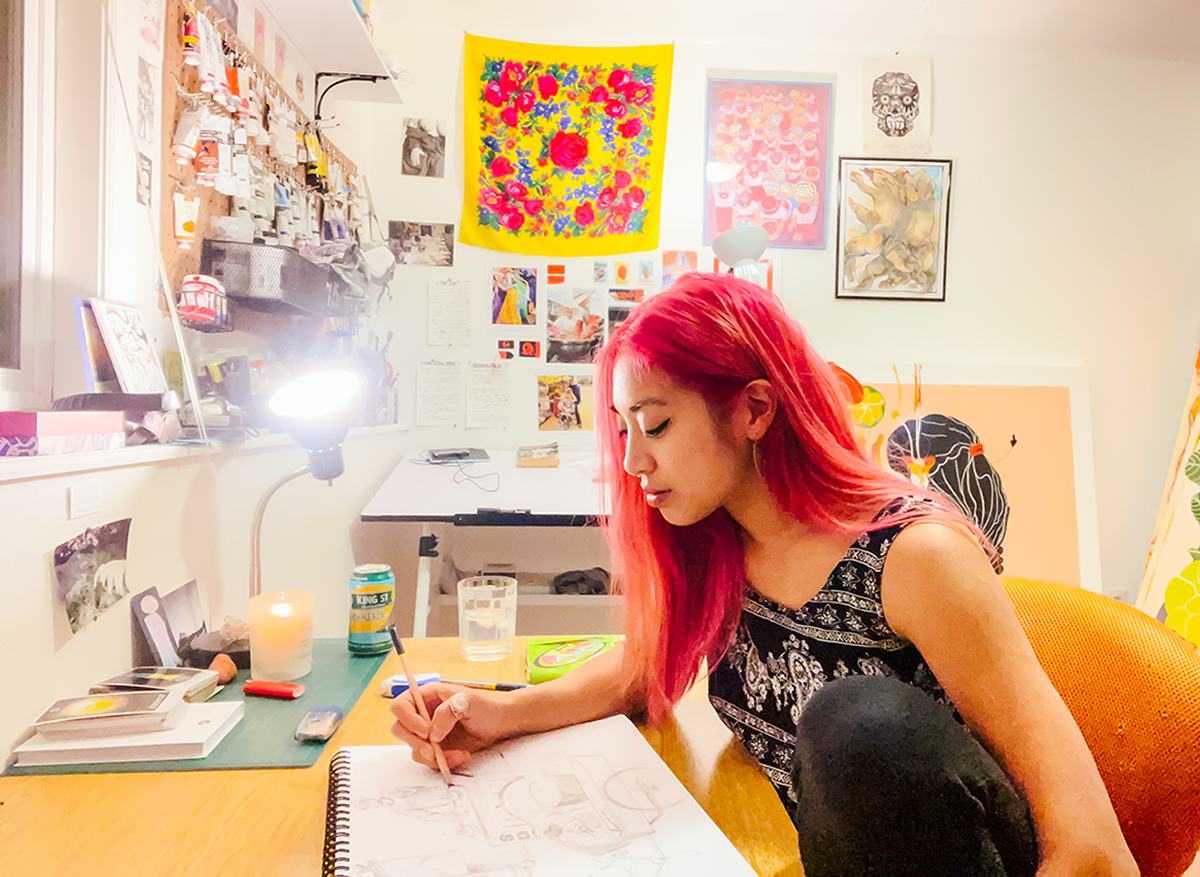 Anchorage-based artist Rejoy Armamento. Photo by Rejoy Armamento.
As a child of immigrant parents, Armamento says she's always lived in "fluid hyphenation"—one foot in a traditional Filipino culture and the other in modern American. "Growing up, it was the osmosis of American pop culture that had me hooked on street art: MTV music videos, Juxtapoz magazines, hip-hop and skate culture, graffiti. But it wasn't until I moved to San Francisco, California, for college that it really got me," she says.
It was during this time that Armamento used the Bay Area Rapid Transit system to travel between San Francisco and Oakland. The transit system was surrounded by colourful walls, trains and underpasses. There was something raw about the energy. Says Armamento: "I loved it and would always seek out [this feeling] wherever I traveled."

Rejoy Armamento (b. 1989). "Hunter S. Thompson Mural," 2019. Photos by Rejoy Armamento and Charles Tice.
"At my core, I am a romantic who is in love with the slices of life: the sound of languages I can't understand, the taste of foods from different regions, and the way people dance to their own beat," she says. Her upbringing, along with extensive travel, has deeply inspired her work. Armamento's artistic style is a mixture of observation and experience in admiring the difference in people and places.

Rejoy Armamento (b. 1989). "Hunter S. Thompson Mural," 2019. Photos by Charles Tice.
It's this passion for exploring the beauty of everyday life that sparked Armamento's interest in food trucks and carts. One of her earliest inspirations was palengkes, or permanent wet markets in the Philippines. "They're full of energy, people shouting to advertise their goods, loud music playing, some folks dancing here and there," she explains. "I want to capture that energy in my new body of work."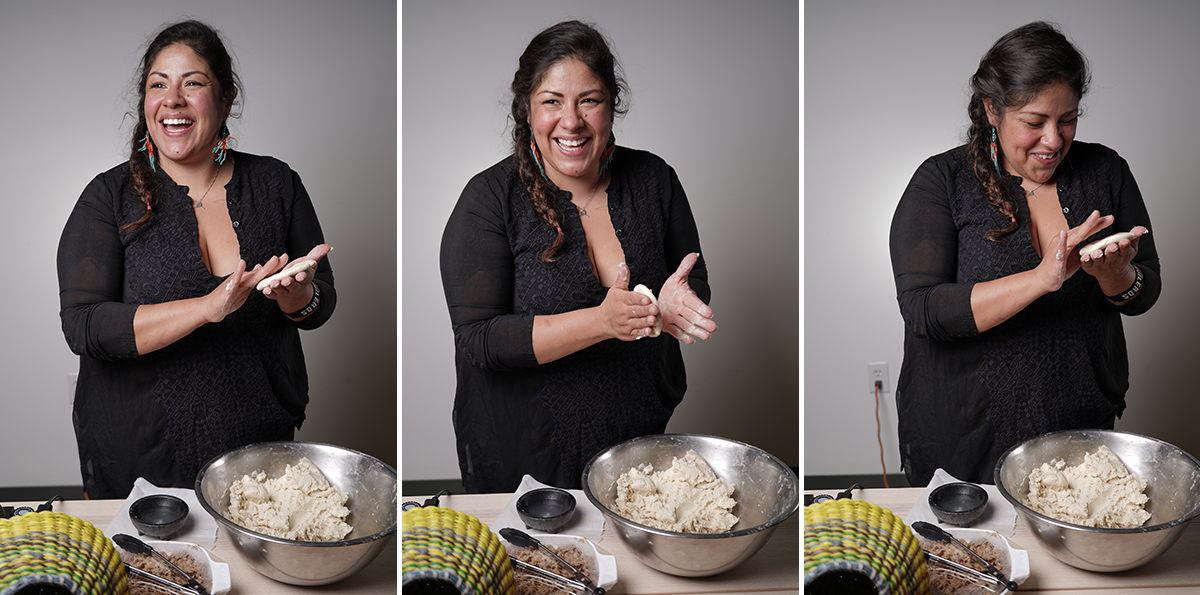 Rejoy Armamento (b. 1989). "Portrait of Ana Pleitez," 2021. Photos by Joshua Genuino.
Her latest project will focus on women of color working as food vendors in Anchorage. Armamento will use reference photos and interviews with her subjects to create portrait murals inside the SEED Lab. Ana Pleitez, pictured above, is co-owner of Mochileros Street Food, a Guatemalan food truck serving tacos on fresh tortillas, and one of the chefs featured in Armamento's project.
Follow Rejoy Armamento on Instagram and visit her website to see more of her work and shop her store. Follow @seedlabanchorage on Instagram to Armamento's get regular updates as the mural project continues.