Rebecca Chol: Artist and leader, from South Sudan to Anchorage
Meet virtual artist-in-residence Rebecca Chol, an Anchorage-based artist who was born and raised in the country now known as South Sudan. Chol spent her early years in her family's village until civil war erupted in 1986, causing her to flee to a refugee camp in Ethiopia.
While living in the camp, an Ethiopian woman taught her to crochet, and she was able to sell her colorful and intricate crochet works to support her family. Rebecca married, raised five children, and became a widow during the 20 years she lived in the refugee camp.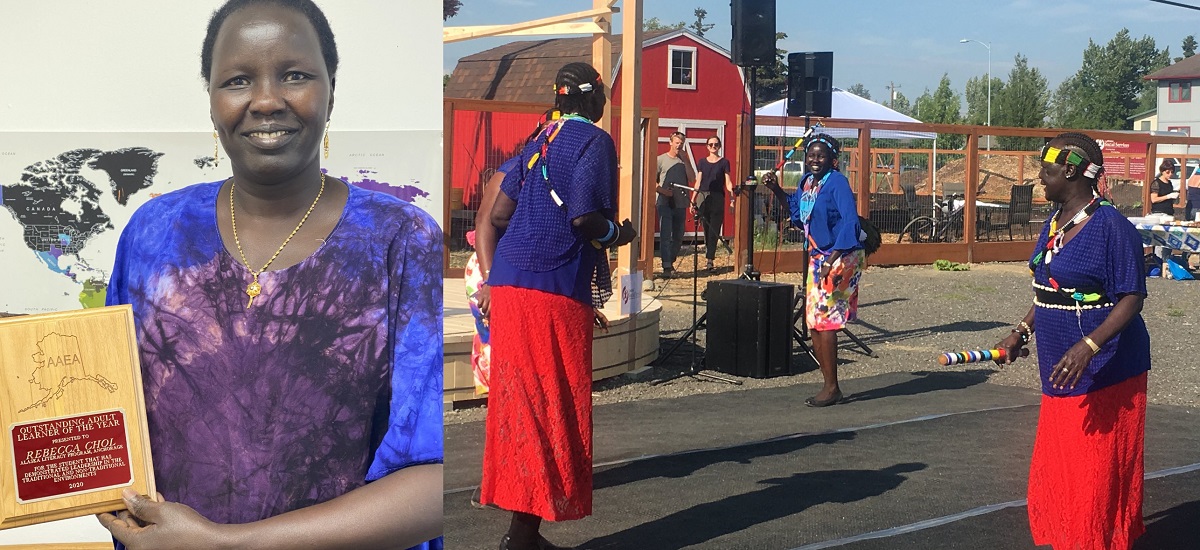 In 2020, Rebecca was recognized by the Alaska Adult Education Association as their Outstanding Adult Learner of the Year. 
In Oct. 2008, the United Nations settled Chol and her children in Anchorage. Through classes at the Alaska Literacy Program (ALP), she is now fluent in English, and she and her children have become U.S. citizens. She is also active in her community, helping other African refugees adapt to life in Alaska.
From a young age, Chol remembers watching her mother work. Chol says she would look over her shoulder to see what her mother was doing and try to emulate her stitching and beadwork as she practiced. After coming to Alaska from South Sudan, Chol has worked to pass on her knowledge to her daughter.
She says that it can be difficult to share this knowledge today, but a strong community of African refugees and other Sudanese help her to stay grounded in her culture. Before the pandemic, they held get-togethers every week so people could catch up and feel connected in their new home. She enjoys helping others acclimate to Anchorage and begin their new lives here.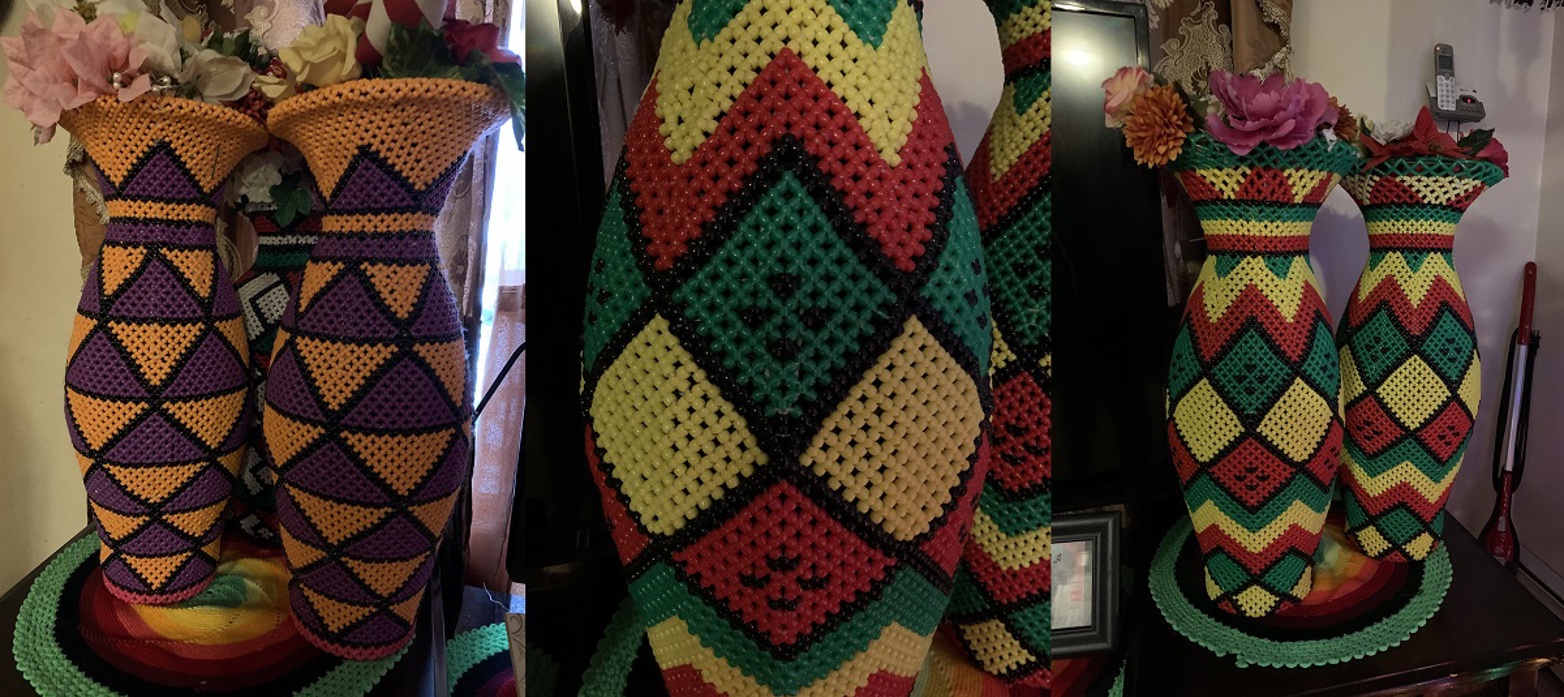 Images show some of Rebecca's beadwork, which includes decorative vases, belts, wall hangings, and other adornments.
Growing up in Africa, Chol learned to speak Arabic, Amharic, Dinka, Nuer and several village dialects. When she arrived in Alaska in 2008, she enrolled in classes at the Alaska Literacy Program to learn English. She is now an intermediate-level English speaker. She is also an active volunteer at the Alaska Literacy Program (ALP), helping new arrivals to Alaska access health information as a peer leader navigator. Chol is passionate about education and encourages everyone to learn as much as they can. Her goal is to one day obtain her GED.

This crochet work, known as a "puta," is part of a series used to decorate the home and the table. Rebecca describes the color composition as an "African rainbow."
Chol's work is currently on view in the Extra Tough: Women of the North exhibition. In addition to crochet, Chol also creates beadwork and embroidery pieces. 

Images courtesy of the artist and the Alaska Literacy Program