Artist Hanna Sholl on Cultural Revitalization and the Role of Art as a Tool for Social Change
September 02, 2021
By Francesca Du Brock, Chief Curator 
 Although Alutiiq/Sugpiaq artist Hanna Sholl was born in Kodiak, she left the island with her father when she was still a baby. She spent most of her childhood in Oregon with her dad, travelling with her mother and siblings in the summers across the Western US. As an Indigenous kid growing up far away from her mother's homelands, she reflects that "I was always trying to find this thing that I knew was missing…but when you are child you don't realize what you are feeling is basically an identity crisis." For Sholl, art was always a conduit for figuring out her place in the world and processing feelings of confusion and displacement.  
At 18, Sholl returned to Kodiak to start a family and to help take care of her grandma. Shortly after the birth of her first child, Sholl separated from her husband and became a single mother. Her art practice at this point became more rooted in practical concerns as she began looking for opportunities to sell her work and supplement her income. She found a friend and mentor in Iñupiaq artist Flossie Spencer, who took her under her wing. Sholl says, "because I wasn't raised in my Native community, I didn't know anything about etiquette." Spencer not only taught Sholl how to skin sew and about Indigenous cultural values, but she also helped her navigate marketing her art to tourists that came to town on cruise ships. Sholl began to understand "how important culture is for healing…my growing connection to my culture helped me unravel self-doubt and let go of unhealthy behaviors."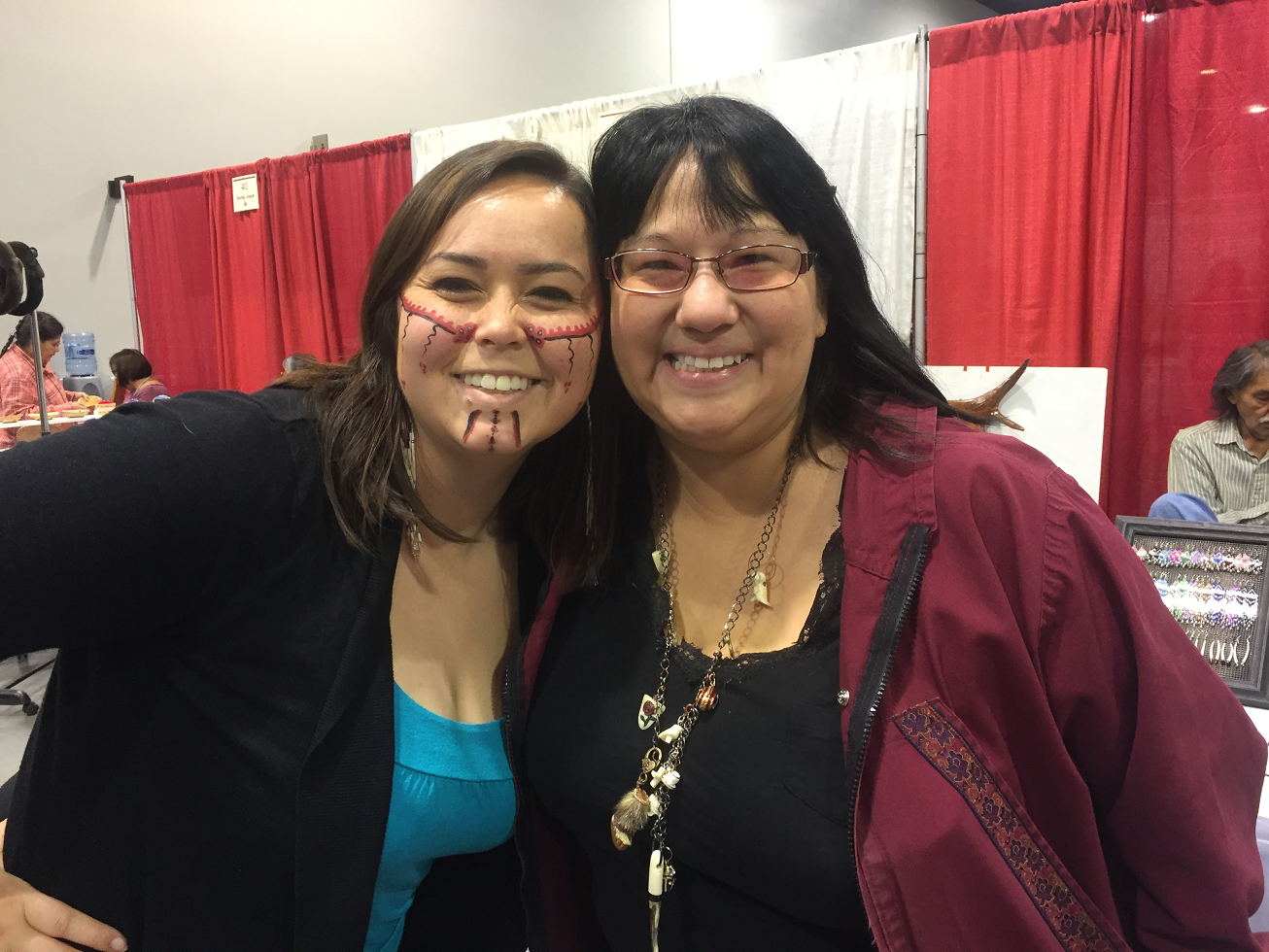 Sholl and her mentor, Flossie Spencer, 2015. 
After so much time away, Sholl says that many people in Kodiak considered her an outsider. She worked hard to build relationships, learn, and reconnect with her culture. Her art practice expanded in tandem with these efforts as she embraced new techniques and experimented with new materials. She points to her involvement with the Kodiak Alutiiq Dancers as an example of this. In dance, she says, "you're dealing with beaded headdresses, you're making kid's regalia, you're making adult's regalia, you're doing embroidery…there are so many elements to it. Plus, you're learning history!"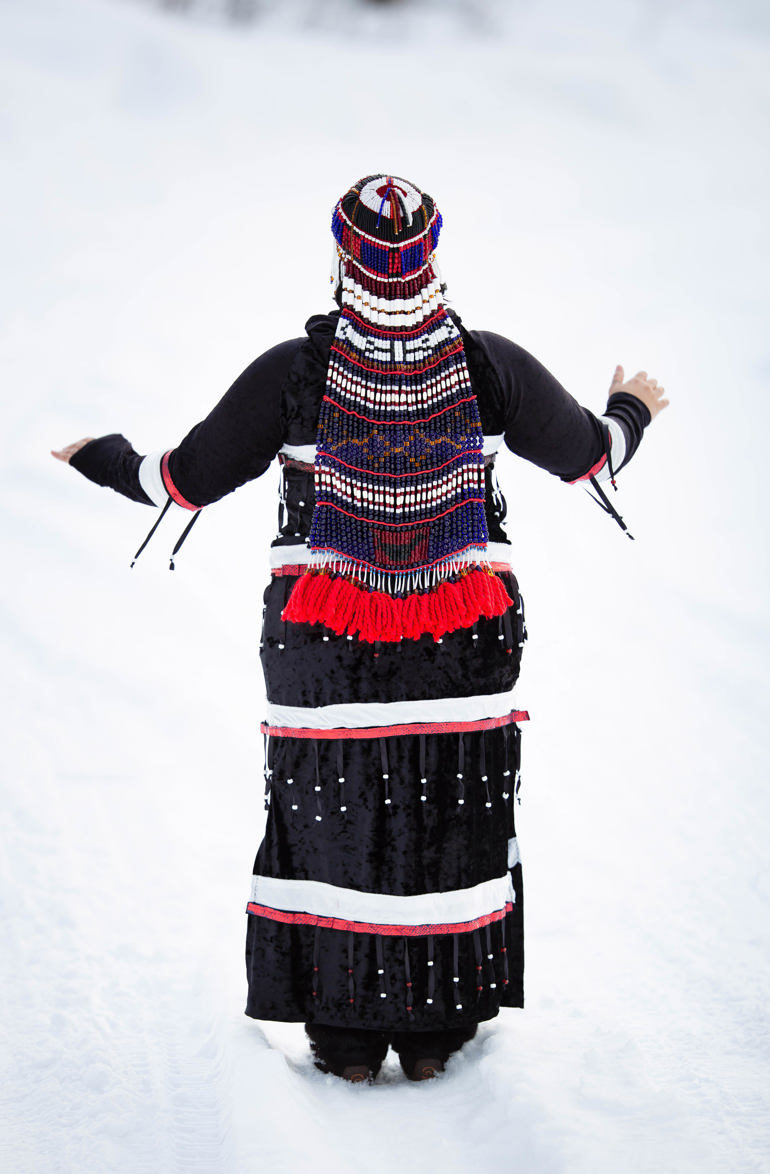 Sholl dancing in headdress and regalia completed during the Luce Indigenous Knowledge Fellowship, 2021. Photograph by G. Sholl. 
Sholl also found art to be a powerful tool for sparking dialog about challenging social topics affecting her community. "It's not about selling and making money," she says, "It's about making a piece that people are going to ask questions about." In 2017, Sholl created a series of masks addressing pernicious cycles of drug and alcohol abuse and the importance of healing for the health and wellbeing of future generations. Drawing on traditions of Alutiiq mask-making as tools used for telling stories and teaching lessons, as well as her own experiences of addiction within her family, this series mobilized traditional artforms to address contemporary issues.  
In 2019, Sholl was awarded a Luce Indigenous Knowledge Fellowship to create a collection of works that would spark conversations about issues facing Indigenous peoples. For her, this meant delving into topics that were "uncomfortable, that people didn't want to talk about, or maybe didn't know about." With the support of the fellowship, she embarked on an ambitious series of projects including the creation of sculptures, regalia, public murals, and implements such as dance rattles, ulus, and seal oil lamps. Many of these projects served as conduits for education and outreach around major topics, such as the epidemic of missing and murdered Indigenous women (MMIW), land acknowledgment, lateral violence, mental health, and cultural resilience.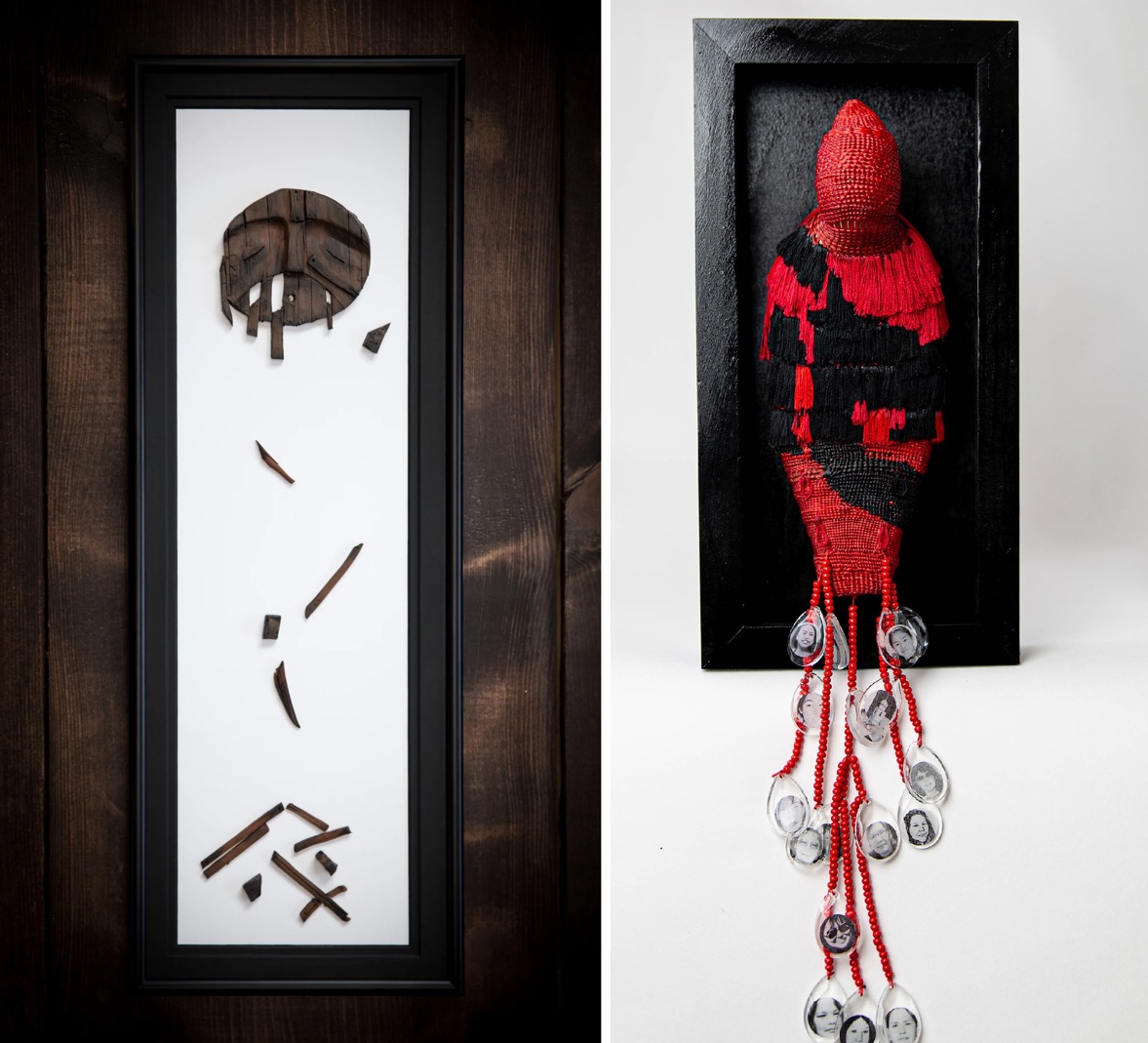 Left: Pieces, 2017. Right: MMIW Woven Sugpiaq Bird, 2020.
In 2019, Sholl began a project assisting with the revitalization of Alutiiq dance rattle traditions. Due to colonization and depletion of customary materials used to create the rattles, the practice of rattle-making had gradually faded way. Sholl first learned how to steam and bend wood. She then used this knowledge to process, soak, boil, form, and lash together 50 bentwood hoop kits for a children's culture camp. A curriculum was also developed for teachers at the Alutiiq Museum, based on a rattle that Sholl created. As a result of this process, rattles are being used again throughout Kodiak and younger generations are familiar with the cultural and ritualistic importance of these instruments.  
Research, education, and outreach are deeply intertwined aspects of Sholl's process. Through her work, she has been able to travel to Finland to examine collections belonging to her ancestors. She has incorporated scholarly research methods alongside boots-on-the-ground learning from elders and culture bearers. For her, the most rewarding projects are those that come full circle: when she is able to pass on learnings on to younger generations through workshops and culture camps. Reflecting on this cyclical process of learning, making, and teaching, Sholl says, "everything becomes more valuable and clear the more I learn…and it continues to do so."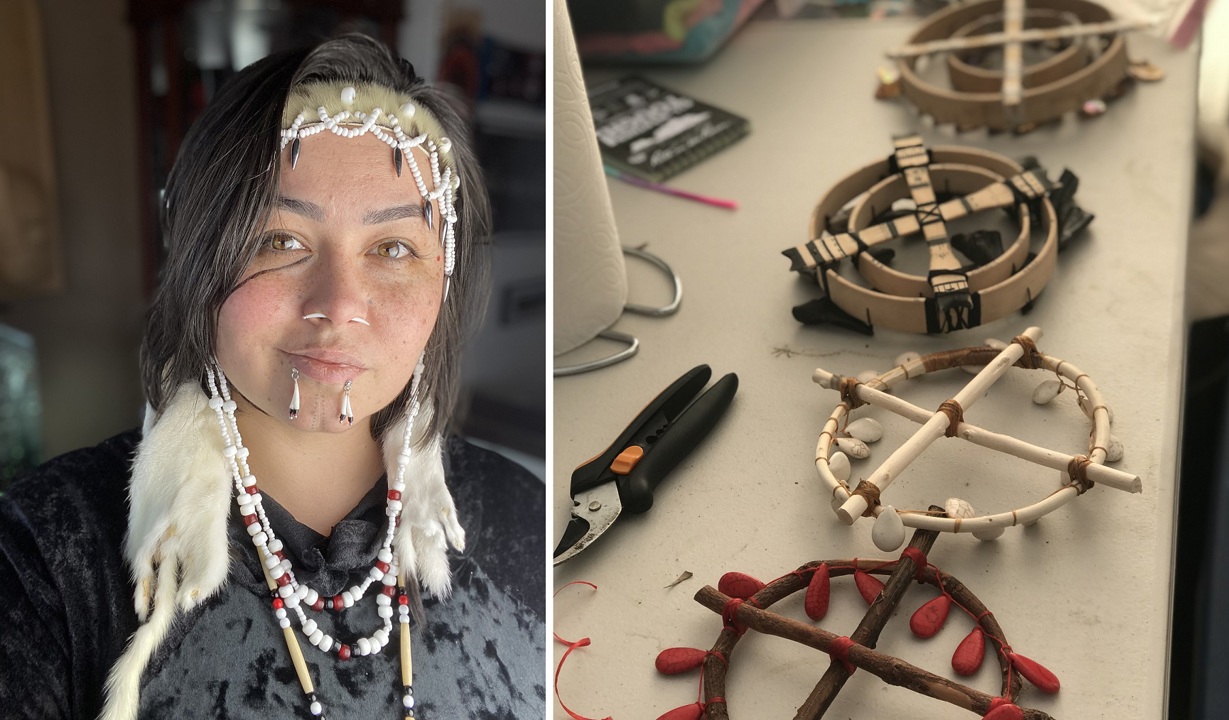 Left: Sholl in regalia, 2020. Right: Hoop rattle in progress at Akhiok Kids camp 2019. Photograph by H.Sholl 
Header image: Nacaq, 2020, courtesy the artist.
This residency was made possible with funding from the Rasmuson Foundation, administered by the Alaska State Council on the Arts.