Nighttime Art Installation Illuminates Climate Change Throughout Downtown Anchorage
Building exteriors and parking lots around Anchorage, Alaska, are sparking conversations about the natural world thanks to a traveling art installation that projects illuminated images of glaciers and other natural forms onto them at night.
The installation, which features images by Anchorage photographer Kerry Tasker, is called "Cloud Chamber," and its still images and video depicting the vastness of the Alaska landscape document a rapidly changing landscape within an urban setting.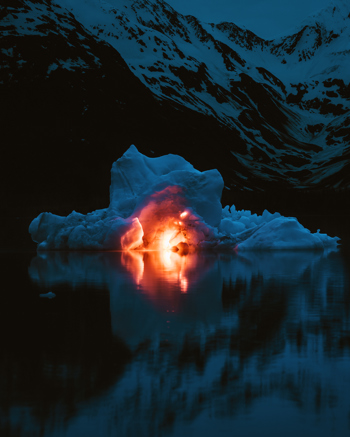 "Cloud Chamber" is a project of SEED Lab, which is both a physical space and a series of public art projects, conversations and gatherings for envisioning possible futures and creative responses to climate change. SEED Lab is one of the five winners of the Bloomberg Philanthropies Public Art Challenge, partnering the Anchorage Museum with the Municipality of Anchorage.
"Cloud Chamber" was first projected outdoors at night on the Anchorage Museum's glass and mirror façade during December 2019. It was projected on the exterior of the Alaska Center for the Performing Arts in February and on the side of the SEED Lab building during April. Visit the museum blog for more information on this project.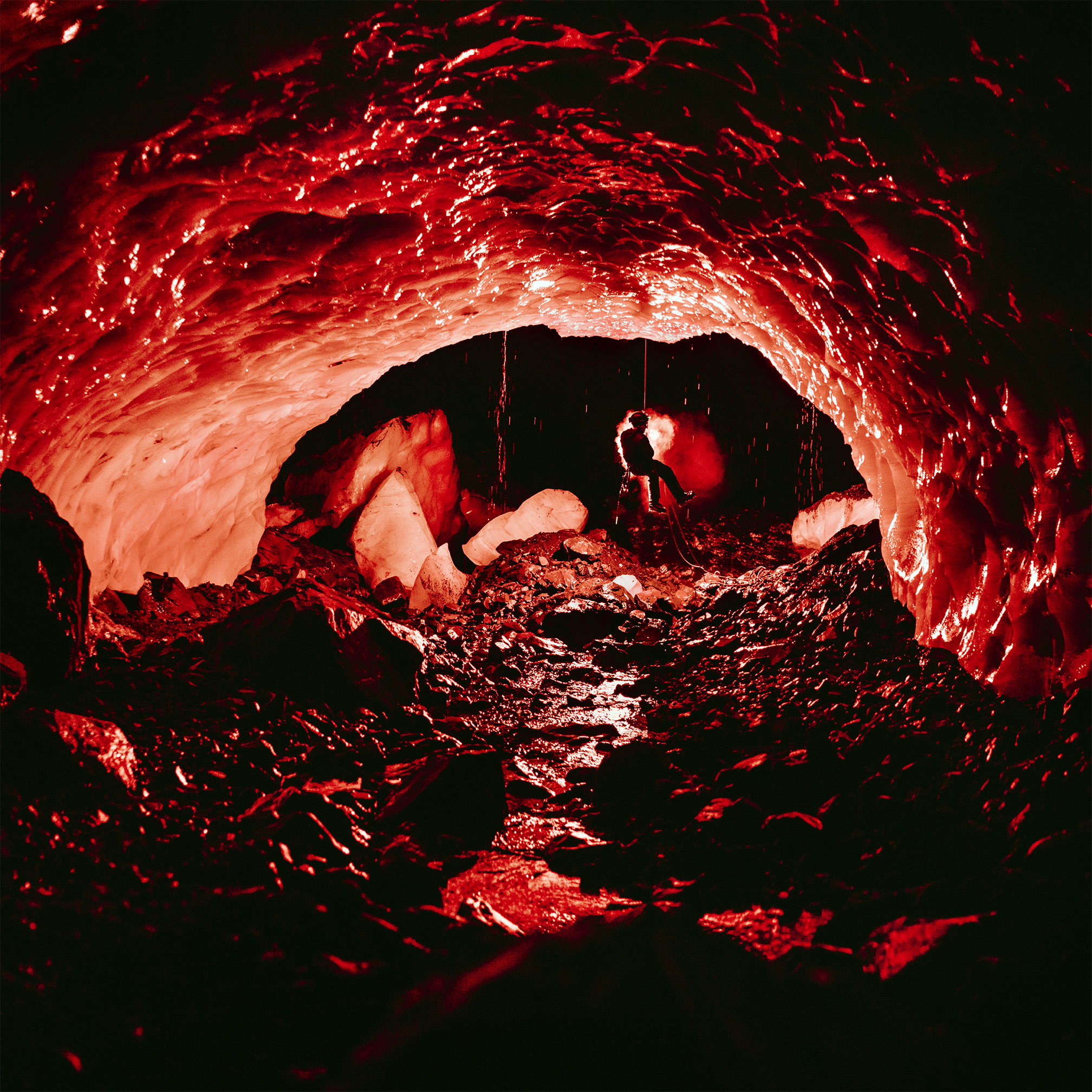 It is important that a community have a sense of place when facing future climate challenges. The museum and city are bringing the natural world back into urban places in order to connect and re-connect us to the landscape. Other projects include an urban reforestation project (portable forest) to bring trees back to Anchorage's downtown and curated climate walks to remind us of the impact of our daily life on the surrounding environment.
After February, the "Cloud Chamber" installation moves to other buildings and spaces around Anchorage until April 2020, a time when the region gains several mores hours of daylight.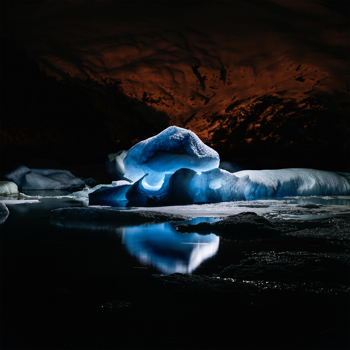 "Cloud Chamber" is part of SEED Lab's series of art installations and projects that examine the climate change in the North through education, research and public engagement. Last fall, SEED Lab engaged artists and designers to create large-scale installations around Anchorage, collectively titled in the Dena'ina language "Hghu Hghazdatl (They All Gathered)," to encourage people to gather, share ideas and reflect upon Indigenous values relating to the land. Ongoing SEED Lab projects include "Mending," a repair and reuse workshop led by Anchorage Artist Amy Meissner, who facilitates tutorials and discussions around developing skills like sewing to foster a repair and reuse culture.
Upcoming projects include an installation of small vertical-axis wind turbines within the city of Anchorage by Icelandic inventor Daniel Farb, and a large-scale sculptural installation responding to the effects of forest fires in an age of global warming by Seattle-based environmental artist John Grade titled "Spark."