Jenny Irene Miller: Photography As Protection and Celebration
By Francesca Du Brock, Chief Curator
As a child, Jenny Irene Miller viewed the camera as a toy, using it to capture outings on the land, on the beach in Nome, around a campfire. In 1994, she inherited her great grandmother Aklaseaq's Polaroid camera, which prompted the creation of her first series of self-portraits and a growing appreciation for how the camera could be used as a tool to explore identity and represent worlds that felt authentic to her.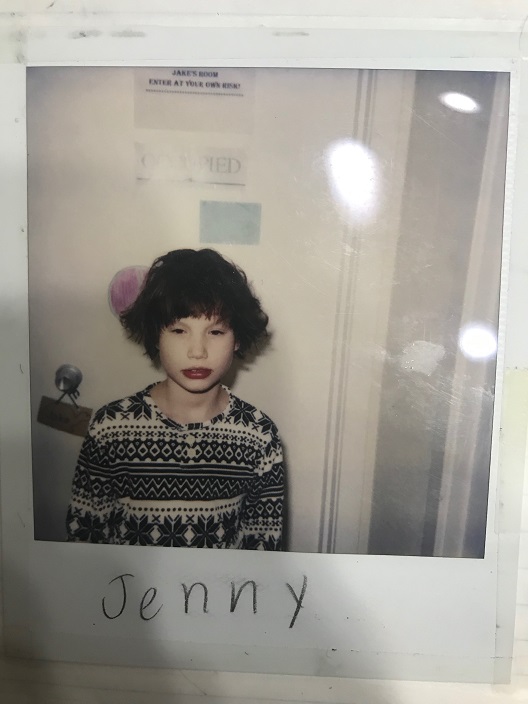 Portrait of the artist at age 8, 1996
For Miller, there is a strong corollary between photography and a traditional way of learning through observation, which she says is all about "watching closely, doing it yourself, and learning through process." This way of interfacing with the world feels natural to her, growing up in Nome and Fairbanks and absorbing information through stories and shared activities with her family and community elders.
As a queer Inupiaq artist, who often takes her home and her communities as her subjects, Miller is conscious of photography's fraught history within Indigenous communities as a colonizing means of documentation, extraction, and control. Currently an MFA student at the University of New Mexico in Albuquerque, Miller is re-framing her approach to photography as a visitor in a place that she is still getting to know. For her, this is an ongoing process of building relationships with Indigenous and queer communities in New Mexico, but also a focus on land acknowledgment in her image-making.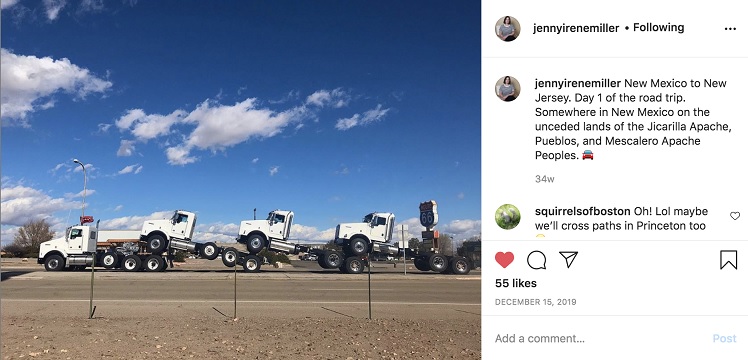 Photo from Miller's Instagram page, @jennyirenemiller
She says: "As a photographer, one holds much power with the camera…I also recognize that not all stories are mine to tell." Even in casual snapshots she posts to Instagram, she emphasizes and recognizes the  presence of Indigenous peoples of a given area. She hopes this prompts her viewers  to question whose land they are on, and also to understand that, "US history didn't start with the constitution. There was history on Turtle Island well before colonization."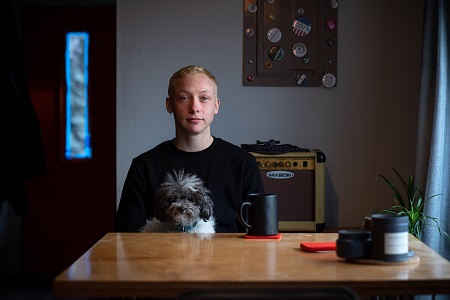 Portrait of Quinn Christopherson, part of Miller's Continuous project, which highlights the stories of queer Indigenous people
With Miller's studio for processing and printing photos closed during the COVID-19 pandemic, she is exploring textile and sculpture in addition to lens-based mediums. She is also challenging herself to bring forward stories and themes from back home in her current practice.
Her most recent project is a uġiłhaaq made from fabric printed with cyanotype images. Uġiłhaaq is the Kingikmiut Iñupiat word for kuspuk, and, for Miller, it is a resonant symbol of cultural and personal identity. She explains: "For Inuit and Iñupiat peoples, clothing can communicate a lot about the wearer's gender and community. For example, parkas with larger hoods usually indicate a feminine form, because the hood was larger to accommodate babies on the back." She is also interested how garments and textiles are used to signal identity within mainstream queer culture.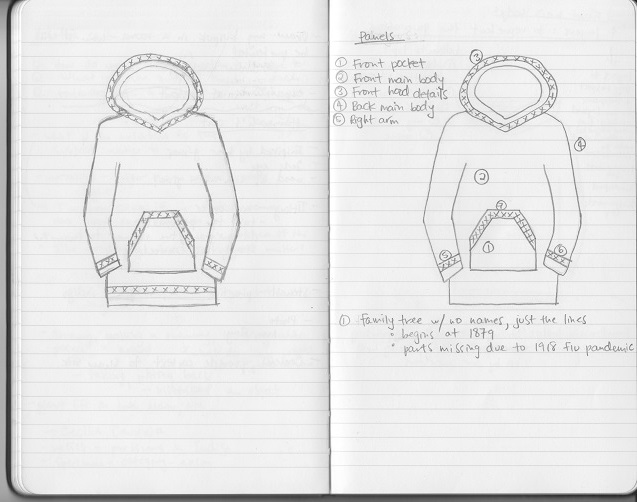 Miller's initial sketches of the uġiłhaaq project
Miller working with patterns mailed to her by a family friends in Nome, adapting the traditional form of the uġiłhaaq to embody her gender identity as a queer person. Its finished design and patterning will reflect how she wants to be perceived by others. The garment will be filled with stories, including imagery of her family tree and portraits of her ancestors.

Cyanotype test on watercolor paper depicting four generations in Miller's family and a partial family tree, courtesy of the artist's aunt, Cynthia Williams
Values of protection and care are woven throughout many of Miller's works, including her earlier bodies of photographic work highlighting environmental and social justice issues. Her goal as an artist is to "bring forward stories from my family and my communities that I belong to––to celebrate and honor what we do, with respect." For many viewers, her work may serve as a subtle reminder to respect the diverse viewpoints and identities of our fellow human beings and to honor the complex histories of the lands we inhabit.
Jenny Irene Miller (she/her, they/them), on unceded Sandia Pueblo Lands in Albuquerque, New Mexico. Photograph by Nora Gecan.
This summer and fall, with support from The CIRI Foundation, the Anchorage Museum will be hosting four virtual artists-in-residence. Follow Jenny Irene Miller's artwork and process through August and early September.