Future Ready: For the Anchorage Museum, the compass points forward
What's next? The Anchorage Museum posed this question to creatives around the world through Future Ready, an open call for ideas, inventions, images and words that propose how our future selves might survive and thrive amidst global pandemics, natural disasters, climate change and social upheaval. Among the responses from artists, designers, writers and architects: detachable cities, wearable homes, travel-ready shelters, and poetry.
For museums that see their role as leading conversations around creative solutions to social issues, the challenge in preparing for the future is imaging what it will be like.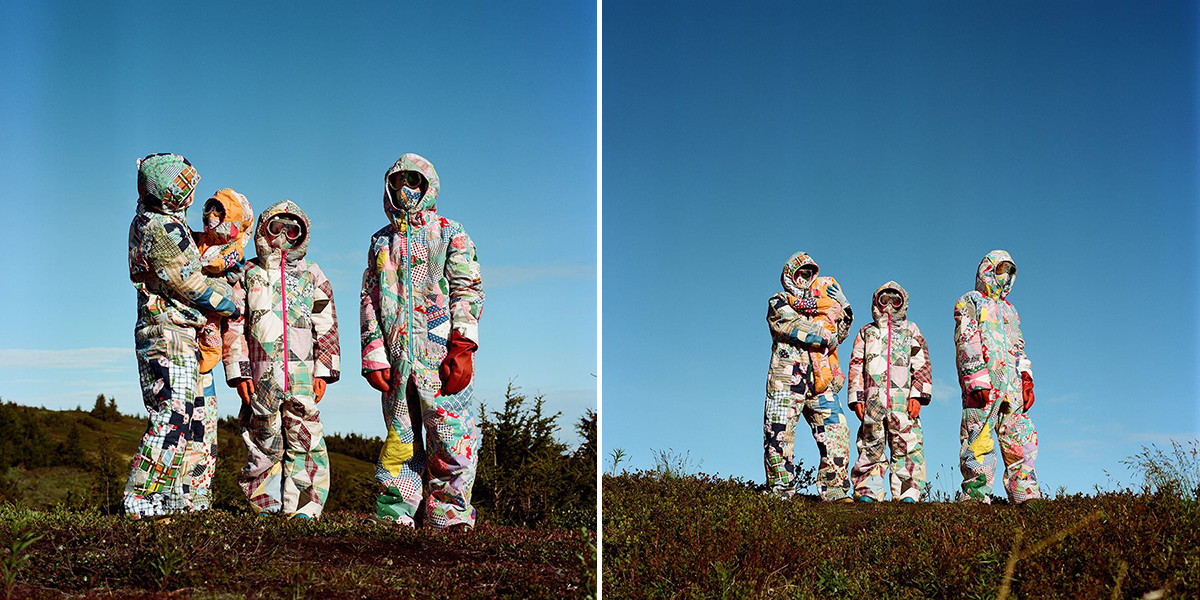 Images: Amy Meissner. Mother Thought of Everything, 2020. Photos by Brian Adams Photography.
"Especially in the North, our future looks far different than our yesterday," says Anchorage Museum Director and CEO Julie Decker. "The impacts of climate change can't be isolated to one place, but we tend to see the changes first in the North with melting glaciers and changing habitat. As a cultural institution, the Anchorage Museum holds a unique position to facilitate conversations with global and local communities and to be at the forefront of sustainable solutions for future readiness."
When the question of what it means to be future ready was posed to Anchorage artist Amy Meissner, her first thought was her children. Mother Thought of Everything is a textile project using Tyvek, abandoned quilts, used household protective equipment and other materials to create sewn survival "suits" as a way to imagine what it means for humans to survive as climate change forces us to change our ecosystems and lifeways.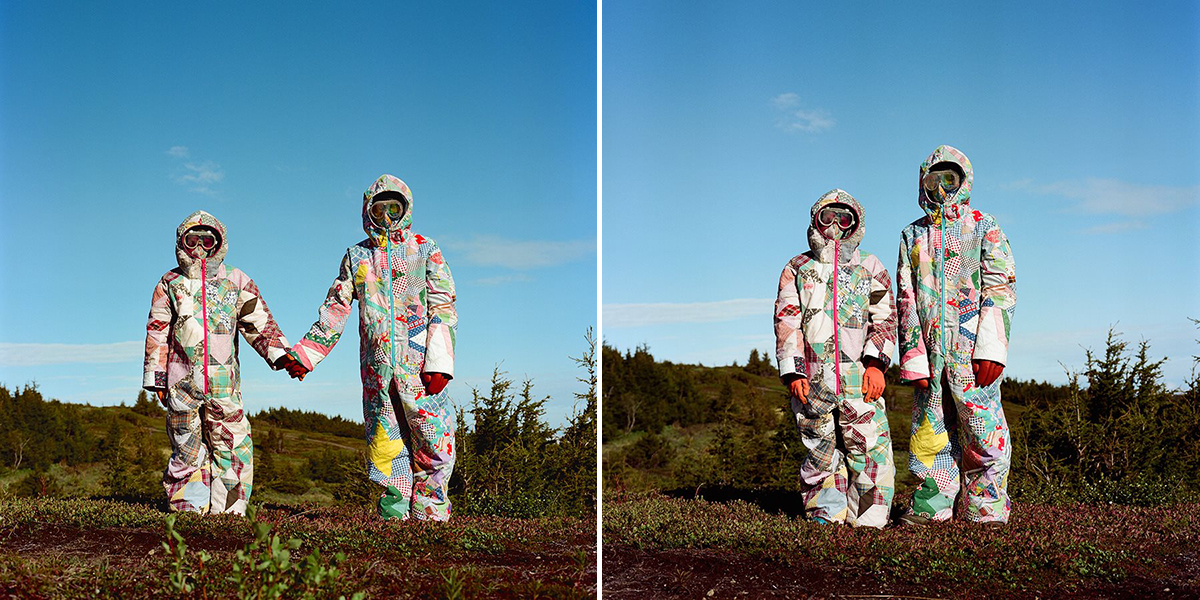 Images: Amy Meissner. Mother Thought of Everything, 2020. Photos by Brian Adams Photography.
Meissner and her family were photographed wearing the suits in various locations around Anchorage. The images, shot by Anchorage-based photographer Brian Adams, accompany an essay by Meissner reflecting on the concept of time, inner and outer landscapes.
Mother Thought of Everything was selected from over 40 entries as the featured project for the Future Ready: Survival Now + Next exhibition, a call to artists and makers around the to imagine practical, imaginative and speculative futures.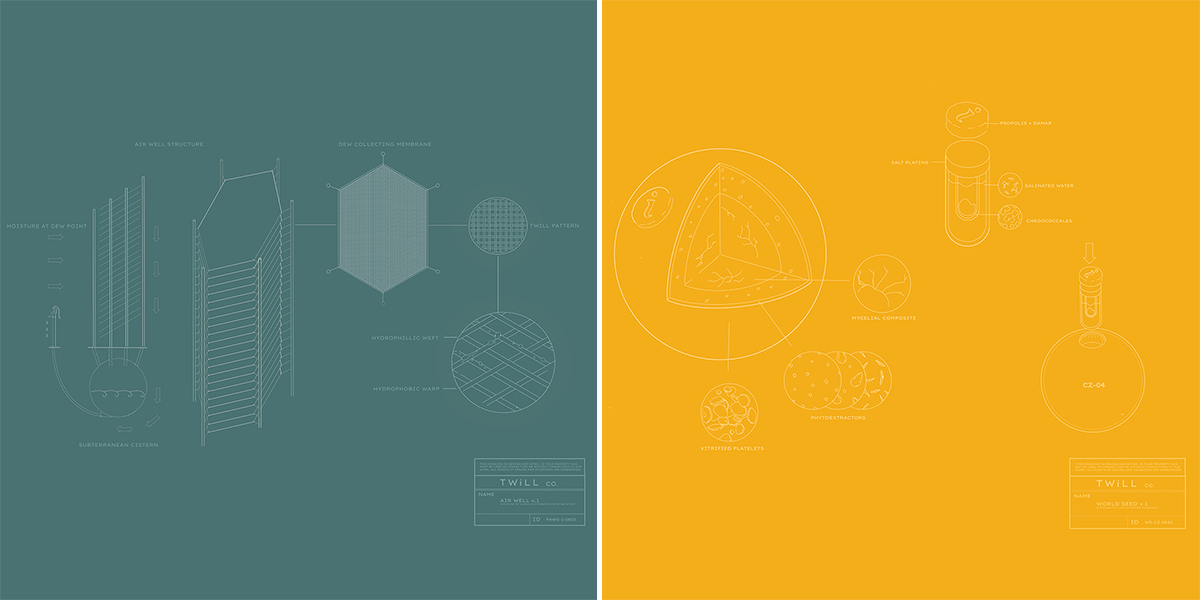 Left: Juan Hurtado Salazar. Airwell, 2020. Courtesy the designer. Right: Juan Hurtado Salazar. World Seed, 2020. Courtesy the designer.
Juan Hurtado Salazar, a design student in Philadelphia, considered food security and clean water.  This design, Airwell, is a passive atmospheric water generator, or machine that allows its operator to harvest water in places where it is scarce. "It is also an attempt to contribute to the pursuit of water liberation, where capitalism seeks to seize the ultimate means of production and the core of all living processes in the world," says Salazar.
Salazar also proposed World Seed, a seed that would be in suspended animation in a museum for as long as the institution endures. The more world seeds in existence and under stewards' care, Salazar says, the greater the odds of successful biogenesis in a potentially inhospitable future.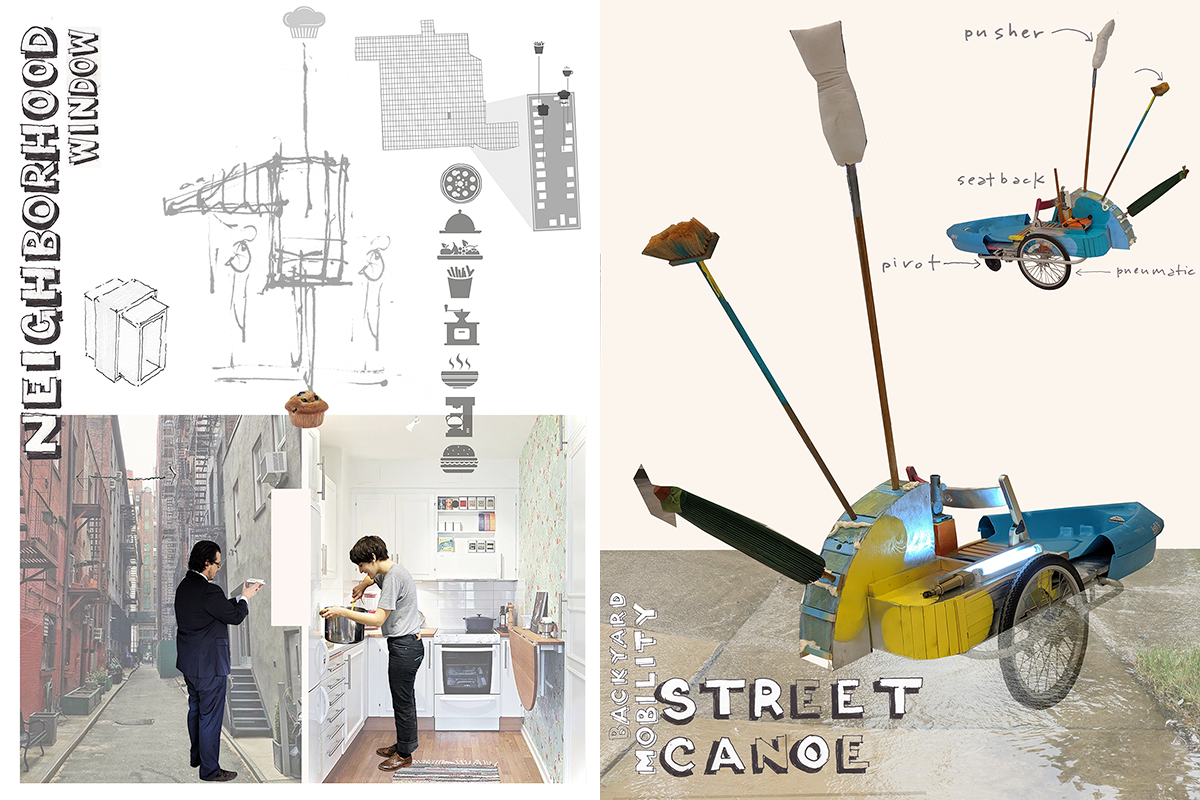 Left: Nick Tobier. Neighborhood Window, 2020. Courtesy the artist. Right: Nick Tobier. Street Canoe, 2020. Courtesy the artist.
Inspired by the amount of baking project leftovers in his kitchen after the first COVID-19 lockdown in March 2020, Nick Tobier from Michigan envisioned Neighborhood Window, a telescoping box for apartment windows as a pandemic-safe means for socializing and meal sharing with neighbors. Tobier says the proposed window insertion encourages social connection while keeping physical distance and providing an outlet for neighborhood sociability. 
He also proposed a DIY street canoe in case of flood or ice storm. The Street Canoe responds to seasonal and climate variations that turn sidewalks into lakes or streets into sheets of ice. "Imagining multi-functional mobility devices turns our existing bikes, boats, skateboards, and most anything else into material for working through creative challenges," says Tobier.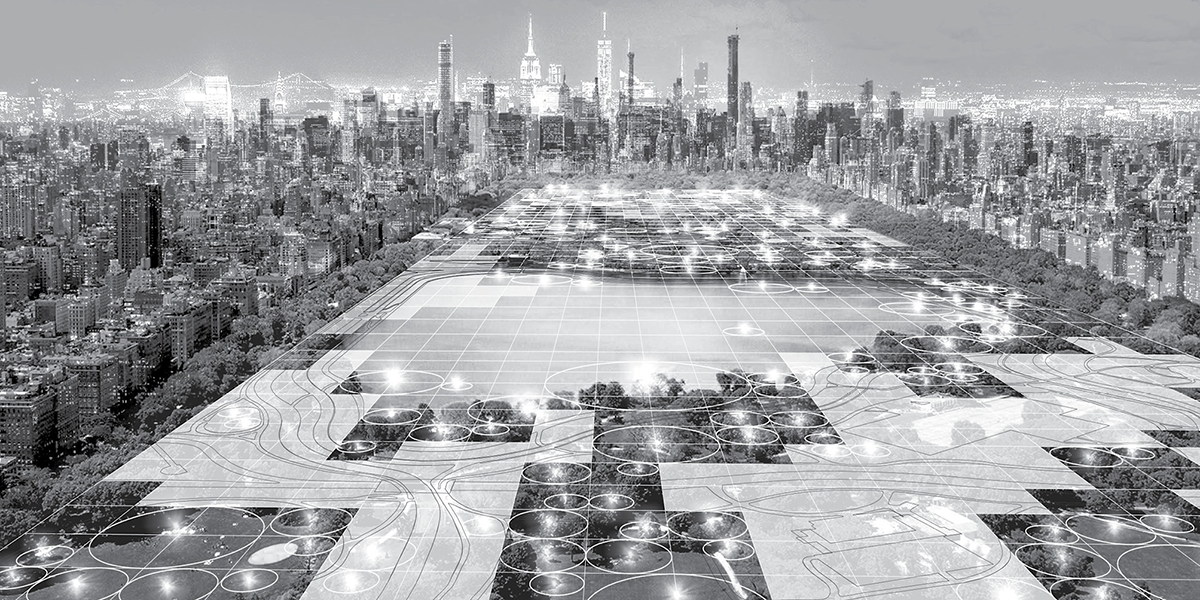 Image: Gandong Cai and Mingjie Cai. Big Apple, Small Plug-in, 2020. Courtesy the architects.
Gandong Cai and Mingjie Cai of China and the United States drafted a portable augmented reality device that delineates pandemic-safe social territory when mingling in public spaces. Big Apple, Small Plug-in is a project that fabricates a fictional concept of the near future where New York City's public space is re-opened and a citywide policy, the Social Plug-in Plan, is implemented. Says Gandong Cai: "It delineates a radical yet possible scenario of tomorrow, in which personal freedom to access public space and responsibility to keep safe distance are compromised under a hypothesized new normal."

Images: Konstantin Ikonomidis. Qamutit, 2019. Courtesy the architect.
A qamutit (Inuktitut: ᖃᒧᑏᒃ) is an Inuit-designed sled for travel on snow and ice. Konstatin Ikonomidis of Denmark uses the established traditions of Inuit peoples to create Qamutit, a mobile sled-house inspired by traditional Inuit building techniques that's ideal for traveling long distances in Arctic regions.
Qamutit utilizes the method of inserting poles into accurately cut holes instead of bolts and screws and tying methods with lashings that create self-locking knots. Traditionally, these methods were used for maximum durability; the structurally flexible joints are ideal for traveling long distances on ice and snow through the arctic regions.

Images: Hanugrah Adhi Buwono. Oceanopolis – Let Us Move to The Ocean, 2020. Courtesy the architect.
Earth's population is estimated to be 7.7 billion people and will increase to 10.9 billion people by 2100. This brings problems beyond population, such as food security and public health. Hanugrah Buwono of Indonesia proposes Oceanopolis, a conceptual urban design solution to needs for public spaces and security. The city can detach if there is a security threat happening one of the island — such as viral outbreaks, riots, or natural disasters — or attach several islands to expand public space.
Video: Myrte Van der Molen. I want to be selfish again, 2016. Directed by Rob Willemsen.
Myrte Van der Molen of The Netherlands designed a wearable way to confront ever-changing social etiquette with body attachments that let you literally wear your feelings or an approximation of them. "The unwritten rules of conduct ensure a lack of freedom in social situations. For example, one can not just leave, or only talk about themselves," says Van Der Molen. "The video is a futuristic image in which the human creates their own social freedom. The elements are humorous, absurd and confront a social problem of underlying feelings."
With Covid-19 and the current situation in the world, social behavior is changing. The inventions shown in the video, Van der Molen says, will help people with behaving the way they want.
Future Ready is part of SEED Lab, a project seeking creative responses to climate change and sustainable solutions for Anchorage and the globe. To see more of these projects, as well as other Future Ready submissions, view the exhibition online for free.
Header Image: Amy Meissner. Mother Thought of Everything, 2020. Photo by Brian Adams Photography.