Artist Rebecca Lyon shares about her artwork "Counting On Liberty"
By Rebecca Lyon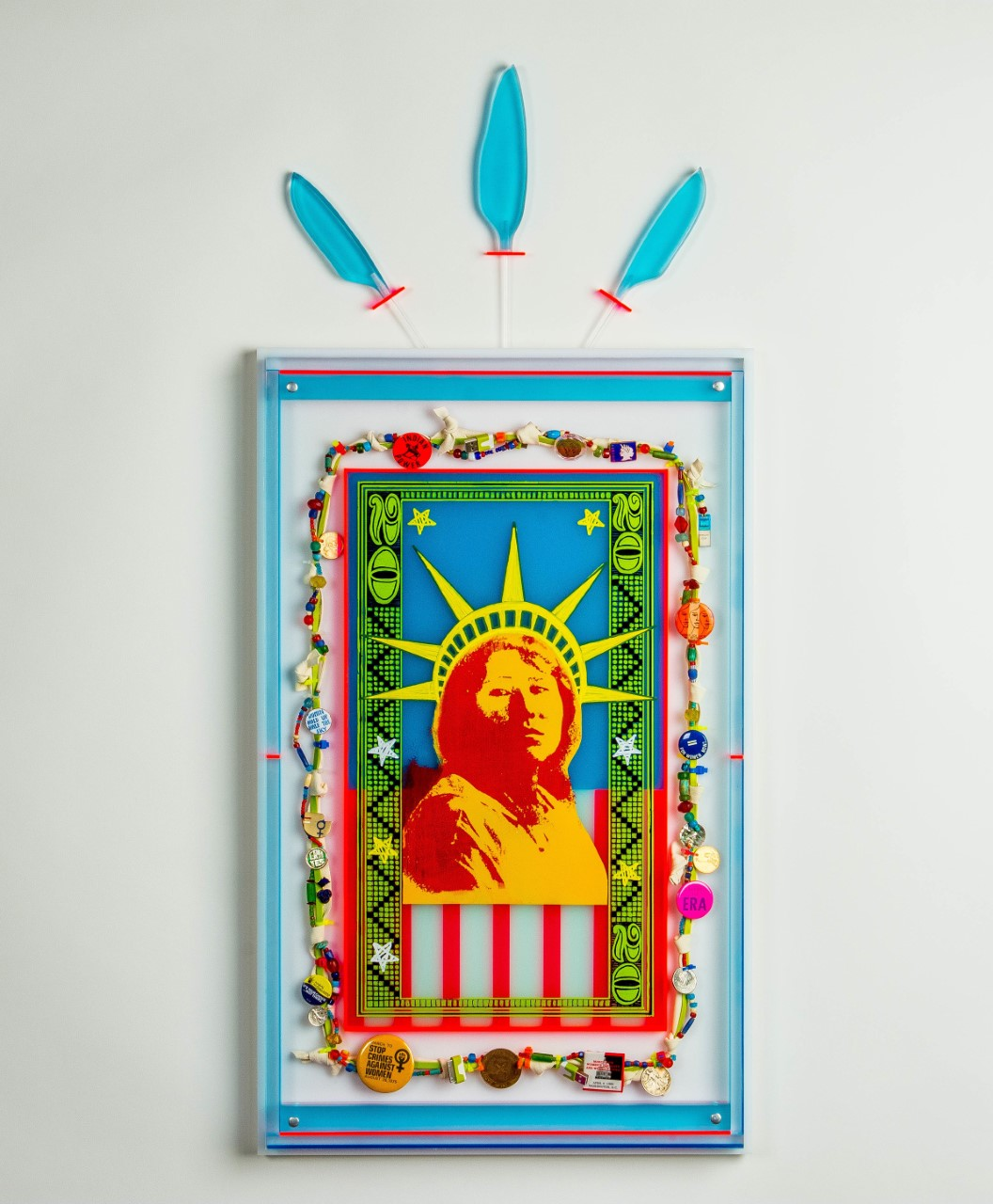 Let's decolonize women. Let's talk about equal pay. Let's stop the violence against women. Let's insure a women's right to choose. Let's talk about liberty for women of all colors.
The woman depicted in this art piece is my great grandmother, Anastasia Nutnaltna, an Alaskan Dena'ina Athabascan woman born in 1886. That same year, our nation's most iconic emblem of freedom, the "Statue of Liberty Enlightening the World," was dedicated in New York City.
Anastasia, as a colonized Alaska native woman, enjoyed few liberties during her lifetime.
I have printed her image on a combination of a US twenty dollar bill and the American flag and given her a cartoon crown of the Statue of Liberty. President Andrew Jackson, "The Indian Killer," graces the twenty dollar bill now, and recent discussions of replacing his image with that of a woman's have inspired hope for more equality and liberty.
Encircling her image is my modern version of a Dena'ina Athabascan "Nitnuqeyiski" counting cord. These traditional objects were used to record events in a person's life, and they were made of hide and sometimes included beads, feathers and other objects.
My non-traditional counting cord documents and celebrates the struggles for equal rights for women of all races from the not so distant past till the present.
To hear Rebecca Lyon speak about this piece in her own words, watch the video below.
Rebecca Lyon
Counting On Liberty, 2016
Mixed media
Saradell Ard Fund, Anchorage Museum collection, 2016.21.1