7 p.m. Thursday, May 18, 2017
Will Jacobs, Professor Emeritus, History and Political Science Departments, University of Alaska Anchorage
Author of Becoming UAA: 1954 – 2014, Will Jacobs will discuss the history of higher education in Anchorage - the transition from an affiliate of the then bigger campus in Fairbanks, to a separately accredited community college, then a senior college, and finally a merger that led to the present institution we know at the University of Alaska Anchorage. Jacobs will also discuss the role that Alaska Pacific University has played in the city's history.
This event is presented by the Cook Inlet Historical Society. Free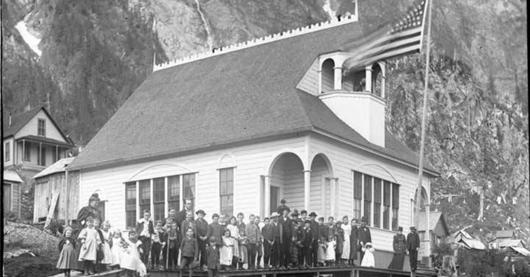 7 p.m. Wednesday, June 21
Hosts: Audrey and Bruce Kelly
Continuing the annual tradition of the Cook Inlet Historical Society, the Kellys will select ten gravesites of prominent residents buried at Anchorage Memorial Park Cemetery for a historical review of our community in a different era. Please enter the Cemetery at Bagoy Gate at 7th and Cordova Streets.
This event is presented by the Cook Inlet Historical Society. Free