Taslaska
Open Call
Youth, ages 12-19 (living in Tasmania and Alaska)
Places perceived as peripheral are often at the center of environmental knowledge, change, adaptation and response. In these ways, they are connected rather than remote. People in peripheral places share a sense of time and landscape. With Taslaska, we connect Tasmania and Alaska. We invite contributions to our virtual zine, hosted by the Anchorage Museum in Alaska and Big hART, an Australian arts and social-justice organization, and the Burnie Art Gallery in Tasmania.
In a time when we are physically distanced in new ways, we invite new ways of sharing place and people. Send videos, photos, audio interviews, portraits, illustrations, animations, poems, maps, favorite places, or other portrayals of your place. We will create a virtual tour and a shared place.
For the zine, send entries to seed@anchoragemuseum.org with your name, age, city, and any statement you want to include.
Or, share your own work to your own social media platforms, at any time, and tag #Taslaska.
By submitting, you also agree to have your entries shared on social media and in the virtual zine.
Eliot Pearce (age 15) and Bennett Pearce (age 17)
Anchorage, Alaska
Sophie Coe (age 18)
Launceston, Tasmania, self-portrait in isolation with acrylic paint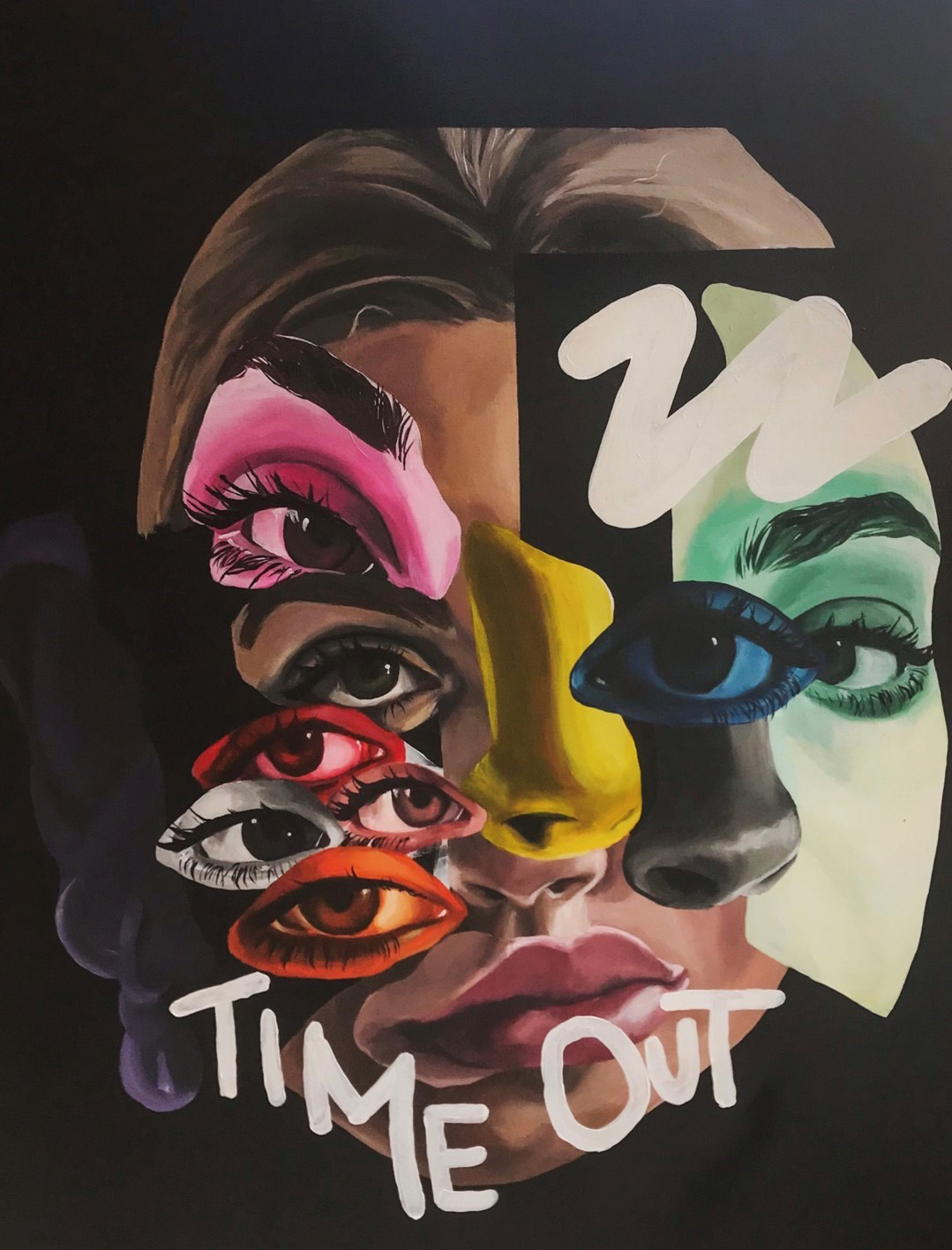 Lucas Parker
My sister and I are second-generation Alaskan on our mom's side and many generations Tasmanian on our dad's side. In this photo, my sister holds in her left hand necklaces our grandmother Jeanette James harvested, processed, and strung from mariner and black crow shells. In her right hand she holds a collection of sea glass, mussels, and other shells we picked up at a beach near our home in Kodiak. We have not been able to travel to Tasmania this summer because of COVID-19. Beach combing connects us to our Tasmanian family through remembering our beach trips together.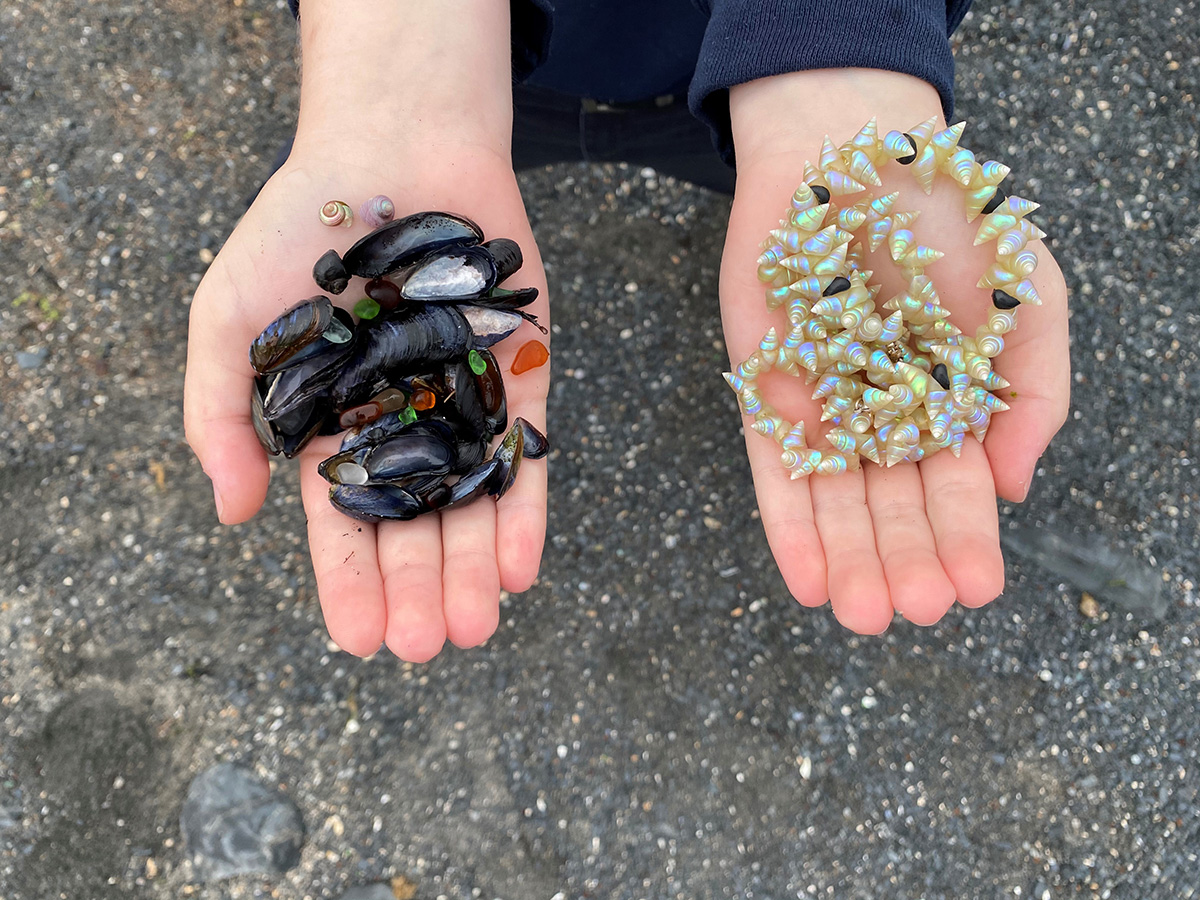 Bella Charles
I am 13 years old
I live in Somerset, Tasmania
I took this photo of myself with some flowers from my garden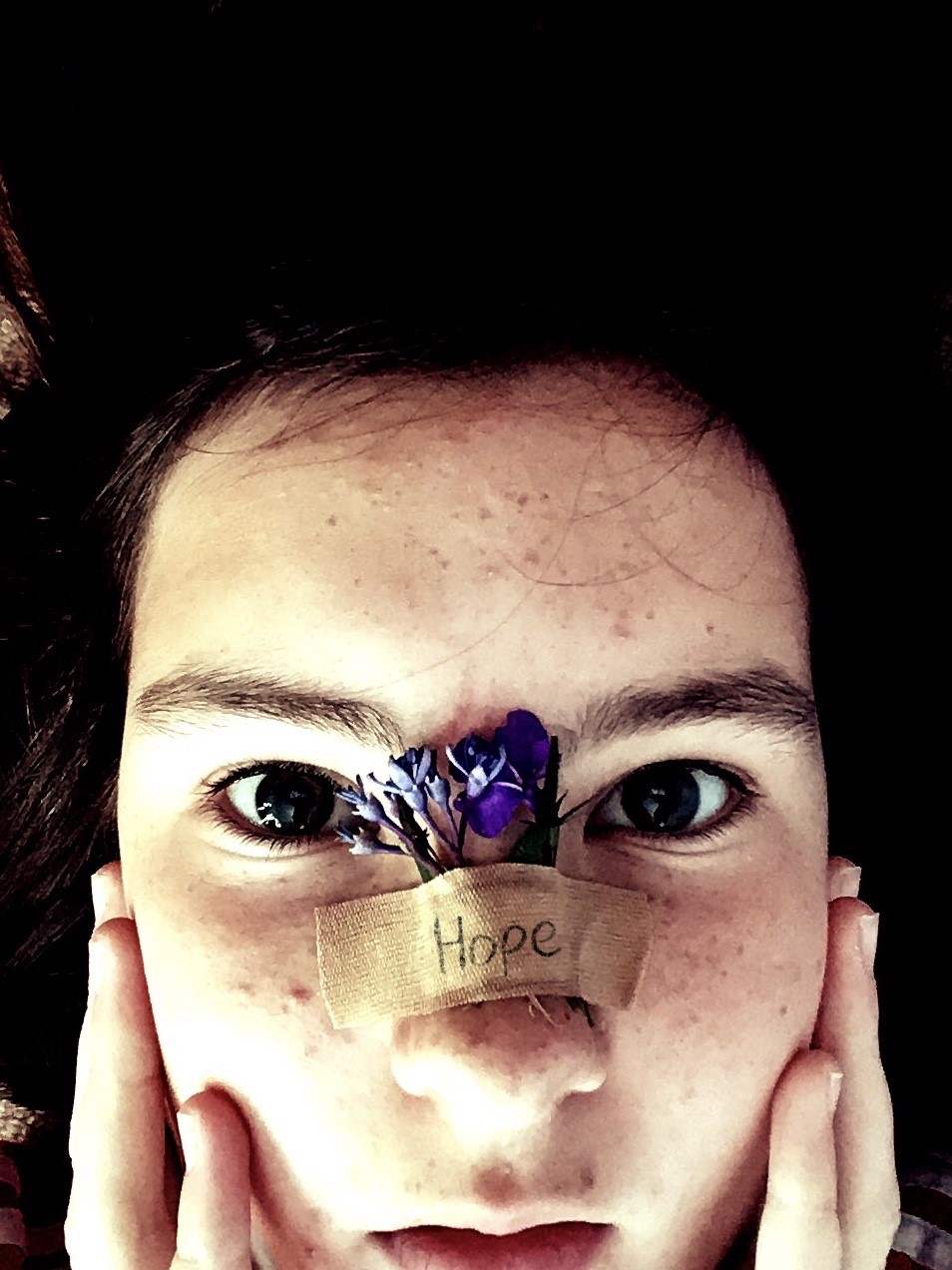 Tasmanian youths connecting with Alaskan contemporaries through Taslaska project
We acknowledge the Traditional Owners of the lands in which we work.
We pay respect to Elders past, present and emerging.
Always was, always will be Indigenous Land.