11 a.m., noon and 1 p.m. May 15 through Sept. 15
Explore museum galleries and exhibitions with a museum docent (expert tour guide). Tours start in the Museum Store and last about 45 minutes. Tours vary daily. Check front desk for the day's schedule. Free with admission.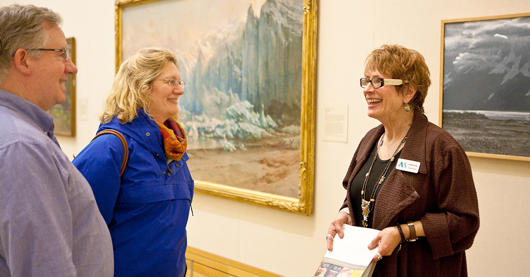 5 p.m. to 7 p.m. Thursday, August 10
Journey through the city to learn more about the art you see every day or may not have noticed. Tours begin at the Anchorage Museum. Meet at 5 p.m. Ride at 5:30 p.m. (Rain or shine). Free.