We celebrate the creative process.
We believe art and design enhance contemporary life.
We know they affect how we view the world.
Design constructs a distinct North for the collective imagination. Design contributes to placehood.
Place yourself here.
DESIGN WEEKEND ANCHORAGE 2017
Why participate in Design Weekend Anchorage? To explore the ways design makes our lives more livable, from products to buildings to ideas. Design Weekend is for everyone interested in creative ways of thinking, making and building community.
Meet with local and international designers and people who simply make cool stuff. Participate in a project to help create and define a visual identity for Anchorage. Check out the product fair. For design professionals, there will be ways to connect with each other and the community.
Now in its second year, Design Weekend Anchorage brings together designers and the public for a weekend full of discussions, workshops and events.
Happening in Anchorage September 22-24, with the Anchorage Museum as the hub, Design Weekend Anchorage 2017 highlights distinct local materials, voices, images and ideas, Northern identity, and great design.
Design Weekend Anchorage 2017 is about:  
• Anchorage and Alaska's creative potential
• Creative exchange and connections
• Designing, making and experimenting
• Local creative industries, micro-businesses, makers
• Local product design with local materials
• New design standards and language
• Transforming the museum corridor through creative design
• Connecting creative industries and business
• Aspiring and inspiring city-wide
• Alaska identity in a Northern context
• Northern identity on a global scale
SCHEDULE
Friday, September 22
I AM ANCHORAGE
• Place Branding: Revealing concepts and discussions for ways to brand Anchorage as an urban, Northern city that is nine hours from everywhere. Discussions include how design can help us map place, empower people, and envision our futures.
• Featured speaker: Susanna Sirefman of Dovetail Design Strategists, about making architecture accessible to the public
• Kick-off reception and opening of art/design installations
Saturday, September 23
SPOOR
• Workshops and discussions about living small, living sustainably, mobility, and materials
• Continued discussions around I AM Anchorage Museum Association
• DESIGN FAIR: Featuring international design and local makers
• SHARED COMMONS: Anchorage as a Resilient Community and Design for Equity
• Afternoon speakers: Alexis and Christian Stephens of Tiny House Expedition
• Evening speaker: Kai-Uwe Bergmann of BIG (Bjarke Ingels Group)
• Special evening BIG/SMALL celebration
Sunday, September 24
TREAD
• DESIGN FAIR: Featuring international design and local makers
• Discussions of small footprints and big gestures, local and global
—
Sponsors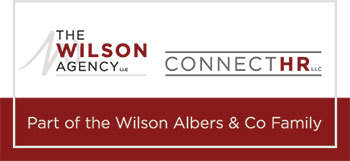 Travel provided by: