10 a.m. to noon, Wednesday, Oct. 25
The third in this continuing education series features a tour of the Alaska exhibition with Aaron Leggett, curator of Alaska history and culture, and a presentation with Ann Fienup Riordan, PhD, about lessons learned while working on a highway project along the Bering Sea. The Anchorage Museum Continuing Education Program is a seasonal series of classes featuring art, science, history or anthropology experts who will illuminate themes explored in the museum's exhibitions and collections. $20. Register by Oct. 24 at anchoragemuseum.org.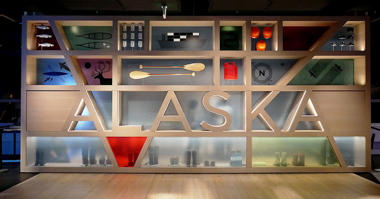 10 a.m. to 12 p.m. Saturday, Nov. 18
Join us to celebrate completing your Science Passport in a workshop designed just for you. The special workshop will include hands-on activities and a private tour of the Discovery Center. You will build your own science toolkit with different materials and science equipment that will help you to discover more about the world around you. Included with admission for Passport Holders.