10:30 a.m. to 4 p.m. Saturday, June 3
Science and art both ask us to look closely at our world. Botanical illustration has been used for millennia to catalogue, and share a rich variety of plant species. Today, as the climate changes and ecosystems are in flux, botanical illustration has an important role in helping us look closely again at the natural world and communicate its complex beauty and detail. Participants will create their own botanical illustration and learn multiple watercolor techniques that illustrators have used over the centuries to accurately and, at the same time, beautifully depict various plant species. Taught by artist David Pettibone. Students responsible for paints and brush, paper provided. Watercolor kits available for sale in Museum Store. $100 per registrant, members receive 10 percent discount.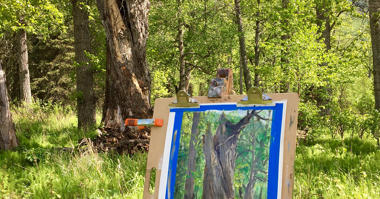 5:30 to 7:30 p.m. Tuesday, June 20
Before harvesting this season's bounty, learn methods for preserving Alaska proteins and foraged foods in this special solstice Urban Homestead class. Join Jeremy Umansky, an authority on koji and other fermentation techniques, a gastronomic scientist, forager and chef/owner of Larder: A Curated Delicatessen & Bakery in Cleveland. He will be joined by Stacie Miller, executive chef of McCarthy Lodge. $20, members receive a 10 percent discount.