People and ideas connect in radical ways to address the challenges of living in the North and stimulate critical thinking. Watch this space for upcoming SEED Lab events and programs, but to stay up-to-date on all activities, follow us on Instagram @seedlabanchorage.
Check out past and ongoing projects under the Radical Archives tab.
Send us your email to let us know you're interested in SEED and SEEDing ideas: seed@anchoragemuseum.org


My Mark: My City
ANCHORAGE
Join us this Saturday, September 28, from 12:30 – 1:30p on the Anchorage Museum lawn for a video and photo event showing the youth of Anchorage's future. We have t-shirts, buttons and posters and youth can create their own posters with messages that describe their dreams for our city.
With this event, we launch a collaboration between the SEED Lab of the Anchorage Museum and the Museum of the United Nations. The project My Mark: My City will engage people around the world in hopes for a better future as part of a new global initiative to galvanize climate action from the Museum for the United Nations.
The future depends on the imagination, creativity, energy, and belief of young people. The UN Museum's pilot campaign My Mark: My City, the Museum for the United Nations - UN Live is collaborating across the United Nations, with its key agencies, and with an extraordinary growing network of local change-makers and innovators to imagine and create solutions to the climate crisis that could transform city life worldwide.
The Anchorage Museum component of My Mark: My City is to convey images that represent dreams for our city and connect Anchorage to other cities around the globe.
We have developed an Anchorage Museum photo app for use from your smartphone to post your own images:
https://www.anchoragemuseum.org/dev/MyMarkMyCity/
Photos and videos may be shared by the Museum, SEED Lab, and the United Nations on web and social media. Individuals may also post their own images with the following hashtags:
#mymarkmycity
#seedlabanchorage
#dreamsformycity
#anchoragemuseum
#respond
#anchorage
#museumfortheun
Look for more projects and opportunities for youth participation in Anchorage between now and December 2019.
Installation Series
Hghu Hghazdatl (They All Gathered)

on view Oct. 3-25 at four Anchorage locations
Climate change, local and upcycled materials, Indigenous values and community gathering spaces merge in a series of four temporary outdoor art and design installations, debuting Oct. 3 around Anchorage.
Designers hope these installations, collectively titled in the Dena'ina language Hghu Hghazdatl (They All Gathered), will encourage people to gather, share ideas and reflect upon Indigenous values relating to the land, according to project curator and Canadian Métis artist/architect Tiffany Shaw-Collinge.
The timing of the installations aligns with the Museum's Anchorage Design Week. Teams of Anchorage-based artists and designers will work collectively on Hghu Hghazdatl, with each installation situated outdoors at one of four locations: Ship Creek, Kincaid Park, the Anchorage Museum and Alaska Pacific University. The teams considered climate change, material lifecycles and reuse, Indigenous values and histories of the landscape, connection and re-connection to the natural world, land acknowledgement, civic spaces, and the future of the North.
Installations and locations:
Tidelands, Ship Creek Small Boat Launch:
Anchorage designers Petra Sattler-Smith, Buck Walsky and Karen Larsen encourage visitors to re-examine the city's relationship, and individuals' relationships, with the ocean, its tides and the Port of Anchorage with an installation constructed from shipping containers.
Title TBD, Alaska Pacific University:
Anchorage artists Jonathan Green, Rejoy Armamento and James Temte will create an installation using a form resembling a fish trap, inviting people to gather and consider cultural, personal and civic narratives. During Design Week, they will work with community members and students to begin designing and constructing components for the installation, which, when complete, will be sited at Alaska Pacific University.
Ułchena Huchłtyut (Where We Pulled up the Alutiiqs), Kincaid Park Overpass:
Created by Anchorage designers Taylor Keegan and Nicholas Horn-Rollins, this interactive installation highlights Dena'ina history in the area, language and memory.
Wezup II, Anchorage Museum Lawn:
Designed by multidisciplinary visual artist Marek Ranis, this installation will be assembled from locally sourced timbers, including lumber affected by spruce beetles and forest fires. It invites viewers to consider changes happening to forests, urban spaces, and links between climate change and the human relationship with the land.
The public art installations will be in place for free public viewing Oct. 3-25 during the open hours set by each location. A ticketed guided tour of all installations is scheduled for Sunday, Oct. 6, as part of Design Week, with $15 tickets available at www.anchoragedesignweek.org.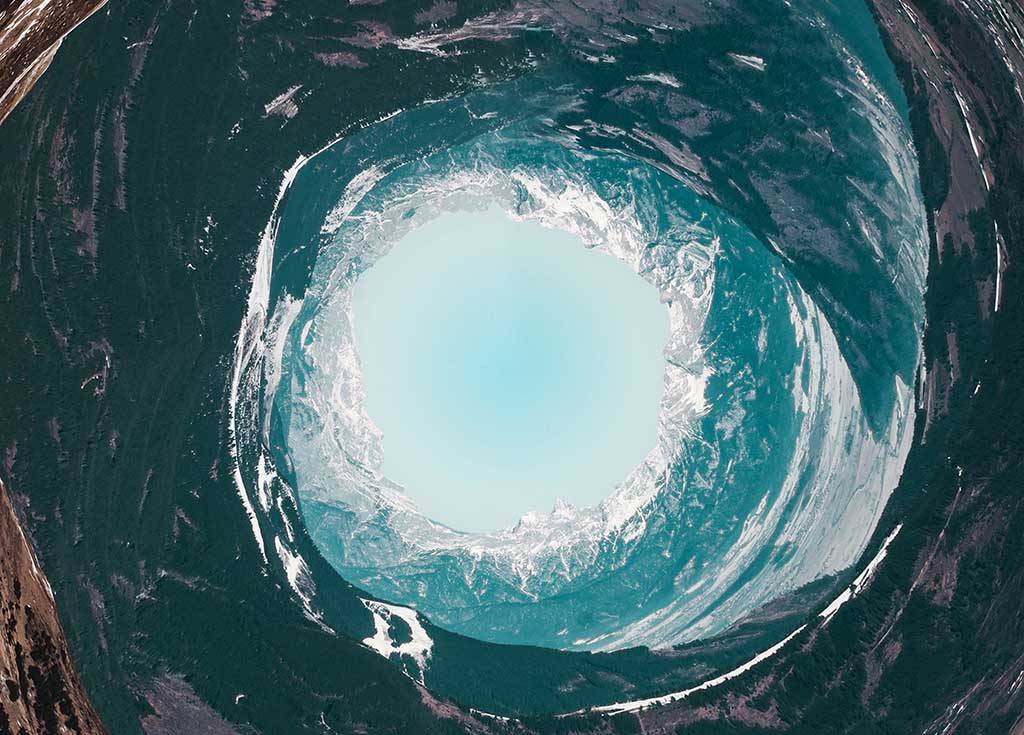 POSSIBLE FUTURES
A Film and Program Space
Anchorage Museum Chugach Gallery, 4th Floor
November 1, 2019 – March 15, 2020
Science fiction helps us imagine the future so we can better prepare for what might be coming. Jules Verne's The Purchase of the North Pole (or Topsy Turvy) predicted today's Arctic land grab and foreshadowed changes to climate and landscape. He cautioned readers about the impact of our footprint on nature. Sci-fi writers are today being hired by think tanks, politicians, and corporations to imagine and predict the future. Possible Futures transforms the museum's fourth-floor gallery into a space for envisioning Arctic futures. Within it we will screen science fiction films daily with evening programming related to science fiction and speculative fiction on Fridays during Polar Nights, along with scheduled and pop-up special events, film screenings, workshops and other activities.