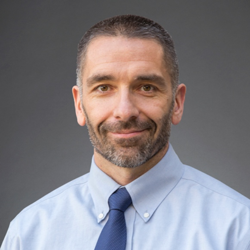 Dr. Robert Onders has been the President of Alaska Pacific University (APU) since January 2017 when APU entered into an affiliation with the Alaska Native Tribal Health Consortium (ANTHC). Dr. Onders also is the Medical Director of Community and Health Systems Improvement at ANTHC. Prior to joining ANTHC in 2015, Dr. Onders worked as clinical director for Kodiak Area Native Association and emergency department director at West Park Hospital in Cody, Wyoming. Dr. Onders graduated from a combined six year B.S./M.D. program through Kent State University and Northeast Ohio Medical University in 1997. He completed his family medicine residency, Juris Doctorate, and Masters of Public Administration with the University of Wyoming.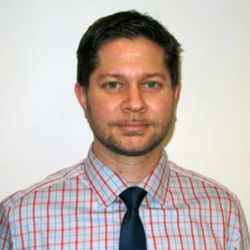 Mark Spafford holds Bachelor (2000) and Master (2002) of Science Degrees in Environmental Engineering from the University of Central Florida. He is a registered Professional Civil Engineer in the State of Alaska (2005). Mark has over 19 years of private and public agency experience with Orange County (Florida) Utilities, GeoSyntec Consultants, the Alaska Native Tribal Health Consortium, City of St. Cloud (FL), Denali Commission and the Municipality of Anchorage (Anchorage Water & Wastewater Utility and Solid Waste Services [SWS]). He is currently involved with developing a new energy efficiency and sustainability program and associated MOA climate action plan at SWS in addition to beginning the process of designing and constructing a brand new transfer station for the community.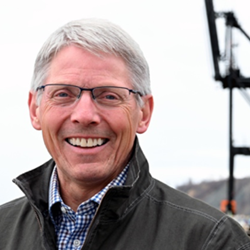 Jim Jager is Port of Alaska's external affairs director and he works on special projects for Anchorage Mayor Ethan Berkowitz's administration. He earned a Bachelor of Science from the University of Wisconsin—Madison, a Master of Arts from the University of Missouri School of Journalism and Juris Doctor from the University of Missouri School of Law. He was a journalist with Agence-France Presse, the Associated Press, the Anchorage Daily News and the Redding (California) Record Searchlight. He has taught journalism, was CIRI corporate communications director and worked on development projects at The Boutet Company before joining the Berkowitz administration.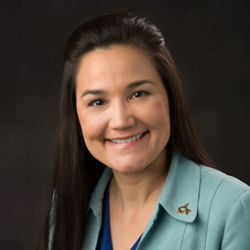 Shauna Hegna serves as the President for Koniag, the Alaska Native regional corporation representing the Kodiak Island area. Prior to joining Koniag, she was the Chief Administrative Officer for the Alaska Native Tribal Health Consortium, the Vice President of Shareholder Services for Afognak Native Corporation, and the Deputy Director for RurAL CAP. Shauna enjoys giving back to her community and serves on the Board of Directors for the Alutiiq Museum, Rural Energy Enterprises, the Alaska State Chamber of Commerce, and the RurAL CAP Foundation. She is a 2017 German Marshall Memorial Fellow, 2010 Native American Top Forty Under 40, a 2007 recipient of Alaska's Top Forty Under 40. A lifelong learner, Shauna holds a bachelor's and master's degree from the University of Alaska and a graduate certificate in Alaska Native Executive Leadership from Alaska Pacific University.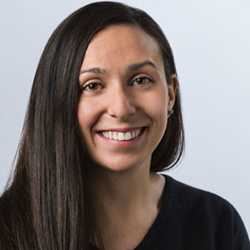 Mary Miner is the Vice President of Community Development at Alaska Growth Capital. Through her work, Mrs. Miner advances the Company's CDFI initiatives, obtaining capital to support Alaska Native enterprises through the Native American CDFI Assistance program and developing large-scale capital projects through the New Market Tax Credit program. Prior to joining AGC, Mrs. Miner co-founded Atikus, a financial technology company operating in Rwanda that leverages technology, data, and insurance to increase access to capital for the un(der)served. Mrs. Miner was born and raised in Anchorage, Alaska and grew up supporting her family's commercial fishing business in Bristol Bay. After earning both a Bachelors of Arts in International Studies and a Masters of Science in Public Service Management from DePaul University in Chicago and living and working around the world, Mrs. Miner returned to Alaska to support economic development locally. Mrs. Miner has experience working across for-profit and not-for-profit enterprises and provides local, national, and international experience to her work. Mrs. Miner sits on the Board of Directors of Launch Alaska.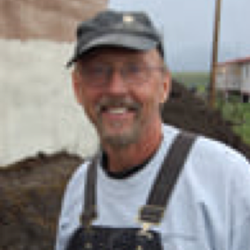 Jack Hébert is President, CEO, and founder of the Cold Climate Housing Research Center (CCHRC), an organization committed to promoting safe, affordable, durable, and energy efficient housing for cold climate regions. As owner of Hébert Homes, LLC, Jack has been designing and building homes in Alaska for more than 40 years. His homes are built to create high quality, well designed, environmentally appropriate, and energy efficient communities. Jack has received numerous honors, including a 2010 US Green Building Council Cascadia Fellowship, for his contributions to sustainable building design and science, the first State of Alaska Governor's Award for Excellence in Energy Efficient Design, the Energy Rated Homes of Alaska President's Award, and two Alaska State Homebuilder of the Year awards. Jack has held numerous leadership roles in the home building industry in Alaska and nationally. He has been a speaker and host at many conferences, addressed the U.S. Senate Subcommittee on Energy, and moderated the Circumpolar Forum on Sustainable Shelter. His most recent international presentations have included Greenland, Canada, Norway, Sweden and Russia.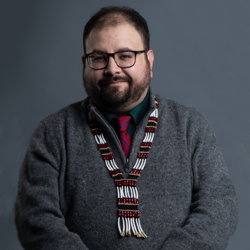 Aaron Leggett was born in Anchorage of Dena'ina Athabascan heritage and currently serves as the president of the Native village of Eklutna. He works as the Curator of Alaska History and Culture at the Anchorage Museum, and was the Dena'ina cultural historian and assistant curator of collections and exhibits at the Alaska Native Heritage Center. He also serves as an advisor to the Smithsonian's Arctic Studies Center and is a member of the board of directors for the Cook Inlet Historical Society and the Alaska Historical Society. In his career, Aaron has played a vital role in preserving, perpetuating and elevating the Dena'ina language and culture.  
Photo courtesy of CIRI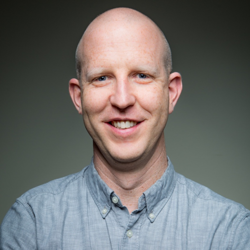 Isaac  Vanderburg leads Launch Alaska, a startup accelerator that supports scalable startups in the energy sector. He is the fund manager for Launch Alaska Fund II – a $3m private investment fund that takes equity positions in the accelerator's cohort companies. Isaac previously served as Executive Director of the Alaska Small Business Development Center (SBDC), where he worked with hundreds of early stage companies, and pushed the organization to support entrepreneurs responding to Alaska's energy challenges. Before joining the SBDC Isaac was part of the founding team of Chispa Group (now Afina Holdings) an import-export firm in Philadelphia that specializes in trade between the Delaware Valley and Chile. He completed the Energy Executive Leadership Program at the National Renewable Energy Lab (NREL) in Golden, CO in 2016, as well the Energy Innovation and Emerging Technologies program at Stanford. He sat on Governor Bill Walker's Climate Action Leadership Team, is a Board Member of Commonwealth North and an Advisory Board Member for SXSW pitch. Vanderburg played four years of NCAA Division I soccer and served as a Peace Corps Volunteer in El Salvador ('02).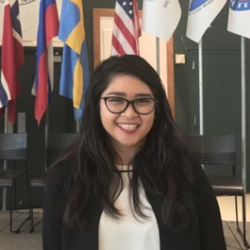 Alliana Salanguit was born in Manila, Philippines and moved to Anchorage, Alaska when she was five years old- it has been her home since. She recently graduated with a B.A.in Economics from the University of Anchorage-Alaska. Alliana is one of 12 Arctic Youth Ambassadors, Strategy Director for the Arctic Youth Network, and has participated in multiple Model Arctic Councils and international student forums. She has also interned for the Municipality of Anchorage under the Mayor's Office and served as Chief of Staff to Rep. David Guttenberg. She is now a Research Professional at ISER and hopes to pursue a career in economic policy analysis and address income inequality and sustainable development.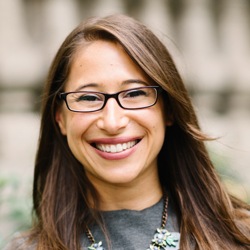 Kate Brick is the Director of State and Local Initiatives at New American Economy (NAE), a bipartisan coalition of business and political leaders working to create smart, sensible immigration policies in cities, states, and nationally. Her team works in more than 70 communities across the United States to change the narrative on immigration and support policies that recognize that immigrants are an economic asset. Kate has over a decade of experience working on immigration issues in the United States, Mexico/Central America and Europe through her time at Americas Society/Council of the Americas, Unbound Philanthropy, the Migration Policy Institute and the Mexico Institute of the Woodrow Wilson International Center for Scholars. Kate holds an MA in International Affairs from Columbia University's School of International and Public Affairs and a BA in Latin American Studies from the George Washington University. She is fluent in Spanish. 
Kevin Berry joined ISER as an assistant professor of economics in January 2017, with a joint appointment in UAA's economics department. His research interests include social-ecological systems, bio-economic modeling, and applied econometrics.His research is focused on how people respond to environmental risk, including how they adapt to (reduce the damages associated with) and prevent (reduce the probability of) costly events. Before coming to ISER he was a postdoctoral associate at Yale University's School of Forestry and Environmental Studies studying how people adapt in response to infectious disease and make land-use decisions when faced with catastrophic risk. His work has incorporated how individuals can manage natural resources to mitigate risk by capturing ecosystem services. He is currently expanding this work to examine how fisheries managers can mitigate environmental risk by combining ecology and economics, and examining how communities in Alaska are adapting to coastal erosion.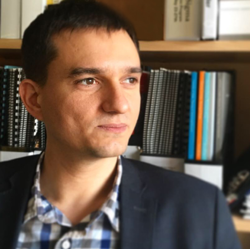 Nolan Klouda is Executive Director for the University of Alaska Center for Economic Development, providing overall leadership as well as support for other programs of the UAA Business Enterprise Institute. Prior to taking his current role in 2014, Nolan served as Associate Director. He has been a strategic advisor to tribal governments, municipal governments, non-profits, Alaska Native Corporations and private business groups, assisting them in realizing their economic goals. Nolan's areas of professional interest include feasibility analysis, rural economic development, entrepreneurship and innovation policy, and engagement between the public and private sectors. He is a Certified Economic Developer (CEcD) through the International Economic Development Council, is a board member for the University Economic Development Association, and serves on the Municipality of Anchorage Budget Advisory Commission. Nolan was named to Alaska's "Top 40 Under 40" in 2015. He holds a Master of Public Administration from the University of Kansas and a Bachelor of Arts, History and Political Science from Gustavus Adolphus College. 
Mike Brubaker is Director of the Department of Community Environment and Health at the Alaska Native Tribal Health Consortium. He specializes in assessing health conditions in rural communities. In particular he focuses on environment, pollution, development, and climate change. Mike was born in Juneau Alaska and raised in Anchorage. He earned his BS in Biology from St. Lawrence University and a MS in Environmental Management from the University of San Francisco. He was a Peace Corps volunteer in Hungary from 1995 to 1997. Since 1998 he has worked in the Alaska Tribal Health System. Before coming to the Alaska Native Tribal Health Consortium, he spent 10 years working for the Aleutian and Pribilof Islands Association, a regional tribal health consortium. He was a founding member of the Center for Climate and Health and started the Local Environmental Observer (LEO) Network in 2011. Mike has been lead author on over a dozen books and reports about climate change impact on rural Alaska communities. He publishes a weekly e-journal entitled, The Northern Climate Observer.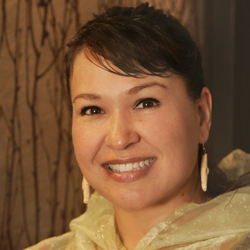 Michelle (Macuar) Sparck grew up in Bethel and is a member of Chevak's Qissunamiut Tribe. While attending the American University in Washington, D.C., Michelle worked for the Alaska Delegation on Alaska Resource and social service issues. With Senate and House experience, Michelle returned home to work for the Association of Village Council Presidents and a number of regional and statewide tribal organizations throughout the years. After first winning a series of seed money from the Alaska Federation of Natives' Alaska Marketplace competition modeled after a World Bank program to spark entrepreneurial ideas in developing nations, or in this case, off-the-grid Alaska, Michelle, along with her triplet sisters Cika and Amy, are utilizing traditional gathering knowledge to produce a high-end skin care line, cosmetics and toiletries while sourcing their own ingredients. Having developed a large range of products while collaborating with Alaska and American Indian artists on cultural Gifts with Purchase, this Alaska Native family owned and operated company attempts to bring about innovative economic development in harmony with the Yup'ik / Cup'ik traditional way of life. It is Applied Subsistence in the marketplace with 100% resource utility, a distinction that not many companies can boast..