Featured Creatives
A/P PRACTICE
A/P PRACTICE is the collaborative partnership of Maya Alam and Daniele Profeta. A/P Practice combines everyday digital habits, contemporary imaging technologies and traditional craftsmanship to surpass an introverted conversation and open up novel forms of practice. Their work ranges from small scale public installations to sites of speculative re-use. Weaving existing conditions with contemporary manufacturing technologies and aesthetics, engaging with the heterogeneous, often contradictory set of evidences of a given context, we focus on constructing inclusive interventions that embrace and critically address the multi-faceted nature of our reality.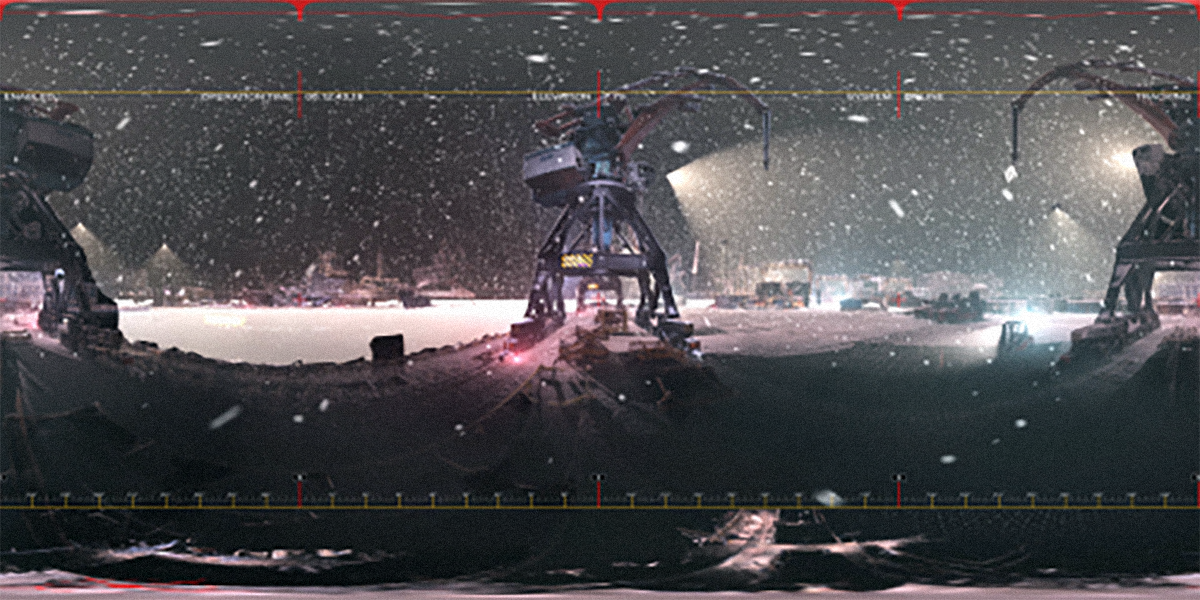 Andreas Hoffmann
Andreas Hoffmann is a curator, writer, researcher, lecturer, currently artistic director for Arctic Culture Lab. He studied philosophy, history and musicology in Heidelberg, Salzburg and Brno. He has curated music and performance festivals in Germany, Switzerland, Austria, France, Sweden, Czech Republic, and Norway and has lectured at universities throughout the world. He holds a PhD of Arts in theses about the phenomena of Nordismo in arts, a subject he is still dedicated to. He is interested in new approaches and innovative concepts to improve audience development in the peripheries where cultural workers often face a gap between programming artistic concepts and expectations of the local society due to demography as well as social and educational background. As part of North x North he will present his work with seal skin, Aesthetics of Laundry, and ideas around Nordismo.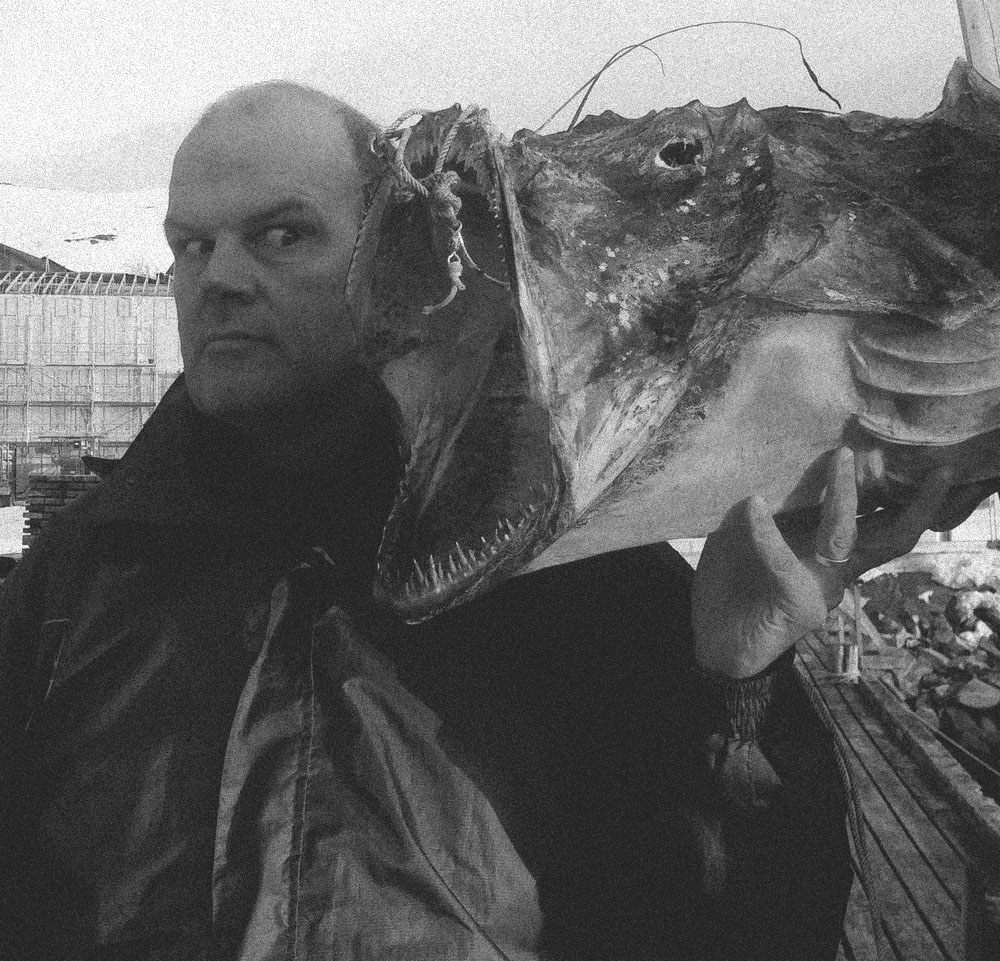 Arne Skaug Olsen and Anders Dahl Monsen
Arne Skaug Olsen is a visual artist, curator, critic and an associate professor at Tromsø Academy of Contemporary Art and Creative Writing. At the University he is researching microbiological processes in art, and together with artist Anders Dahl Monsen he is currently arranging the project Fermenting Subjects, a platform to explore the issues he researches in more tangible forms. This includes arranging workshops where the participants learns fermentation processes in order to discuss questions of art, politics and technology. The two have also exhibited the sound installation Fermenting Subjects Orchestra at the Arctic Arts Festival in Harstad and at Lofoten Sound Art Symposium. This is an ensemble consisting of buckets with sugar, water and yeast, where the pressure of the carbon dioxide produced by the sugar-eating yeast is playing different kinds of wind instruments, creating an alien atmosphere of light and dark tones vibrating through the space.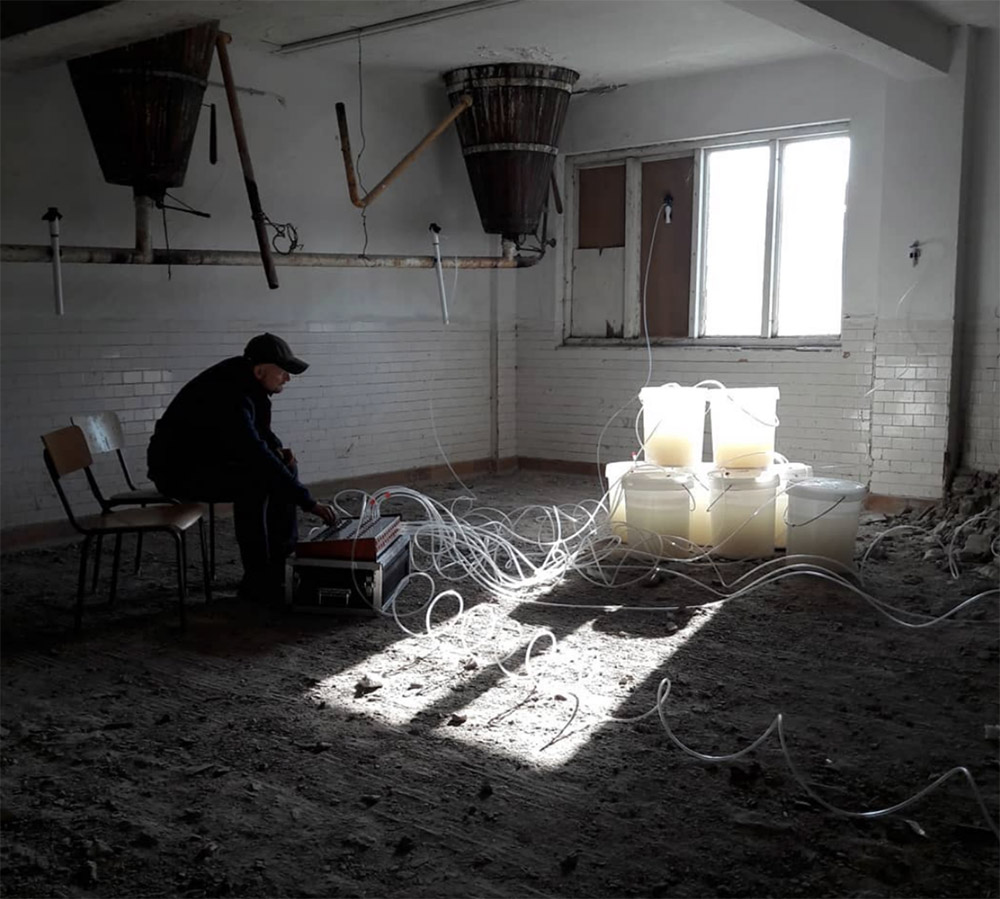 Arctic Design Group
The Arctic Design Group is founded by Leena Cho and Matthew Jull at the University of Virginia School of Architecture who are also principals of award-winning design offices Kutonotuk and TempAgency. The ADG offers a diverse range of engagements on Arctic issues via design studios, seminars, lecture series, exhibitions and symposia in addition to scholarly research and creative practice.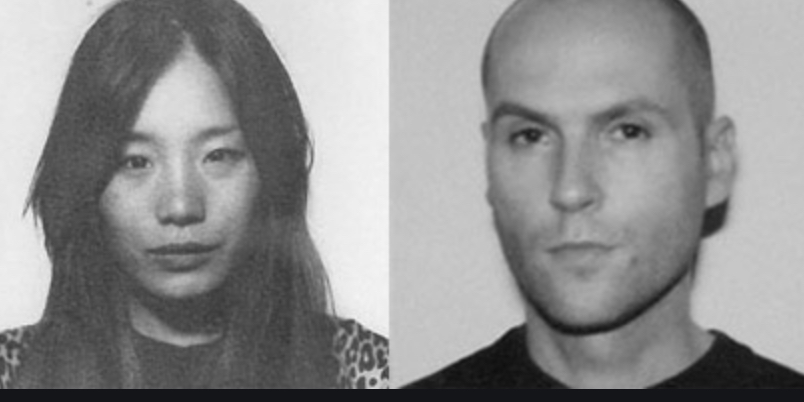 Barbara Blake
Barbara 'Wáahlaal Gíídaak Blake (Haida/Tlingit/Ahtna Athabascan) is Alaska Native Policy Center Director at First Alaskans Institute. She is from Prince of Wales Island and lives in Juneau. She belongs to the Káat nay-st/Yahkw Jáanaas (Shark House/Middle Town People) Clan. Her parents are Sandra Demmert and Kenneth Johnson and grandparents are Frances Demmert Peele, Franklin Demmert, Sr., Irene Johnson and Walter Johnson. 'Wáahlaal Gíídaak most recently served as director of Native and Rural Affairs for the Governor and Lt. Governor of the State of Alaska. She holds a master's degree from University of Alaska Fairbanks (UAF) in Rural Development, a bachelor's degree in Rural Economic Development, an associate degree in Tribal Management from UAF and a certificate in Tribal Governmental Business Law from Seattle University. She received the First Alaskans Institute Young Native Leader award at the 2018 Howard Rock & Ted Stevens Smokehouse Gala. She is an alum of First Alaskans Institute's First Nations' Futures Program Fellowship and Public Policy Fellowship programs.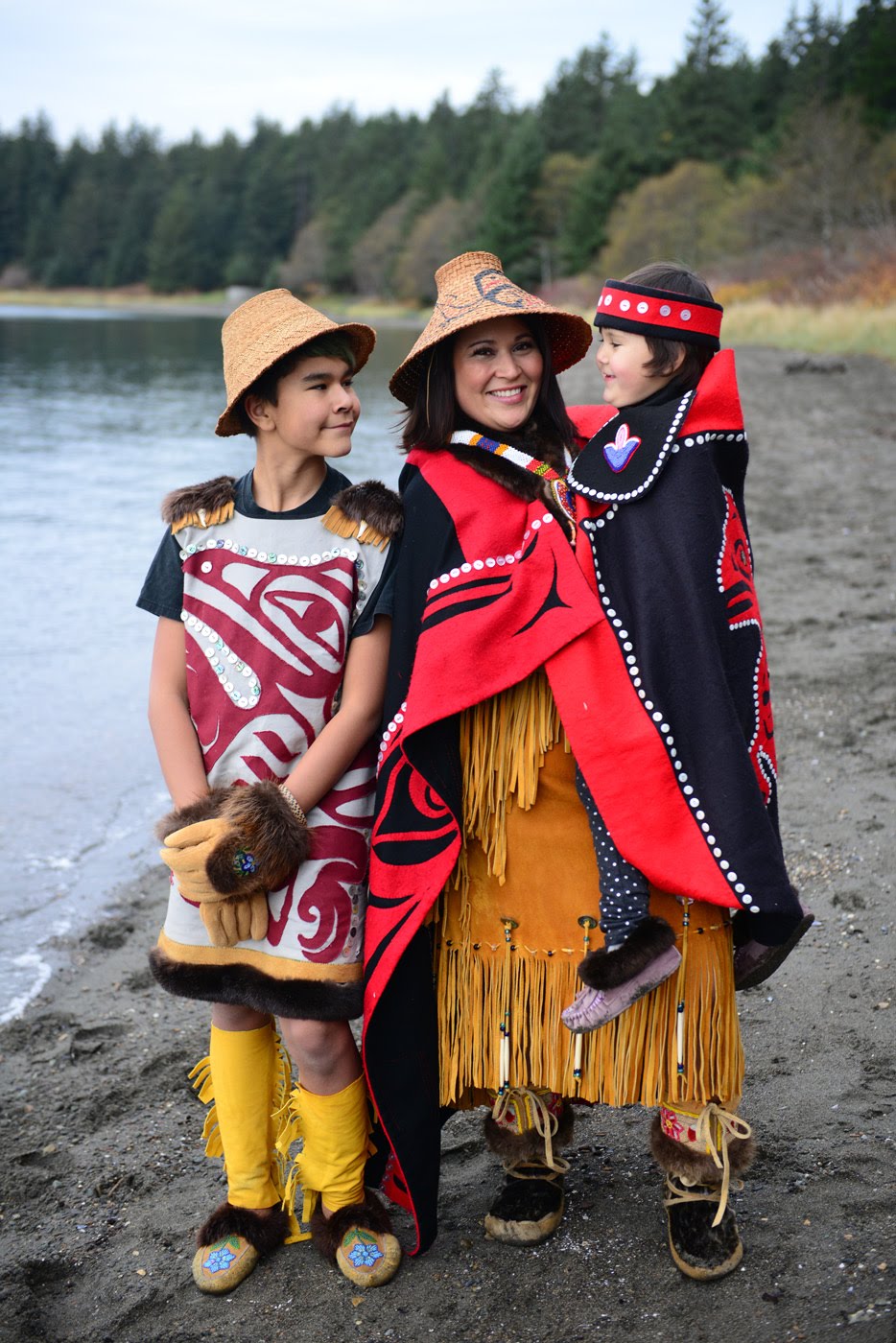 Intrinsic Landscapes: Chad Taylor and Vania Hawkins
Designers Chad Taylor and Vania Hawkins are founders of Intrinsic Landscapes, a multifaceted design/build practice based in Anchorage, Alaska. They work with clients to produce designs that are a product of the environment and everyday life in order to create a sense of place rather than solely for aesthetics or ornamentation. Chad Taylor holds a master's degree in Landscape Architecture and Vania Hawkins holds a master gardener certification and both have backgrounds in craft trades and the arts.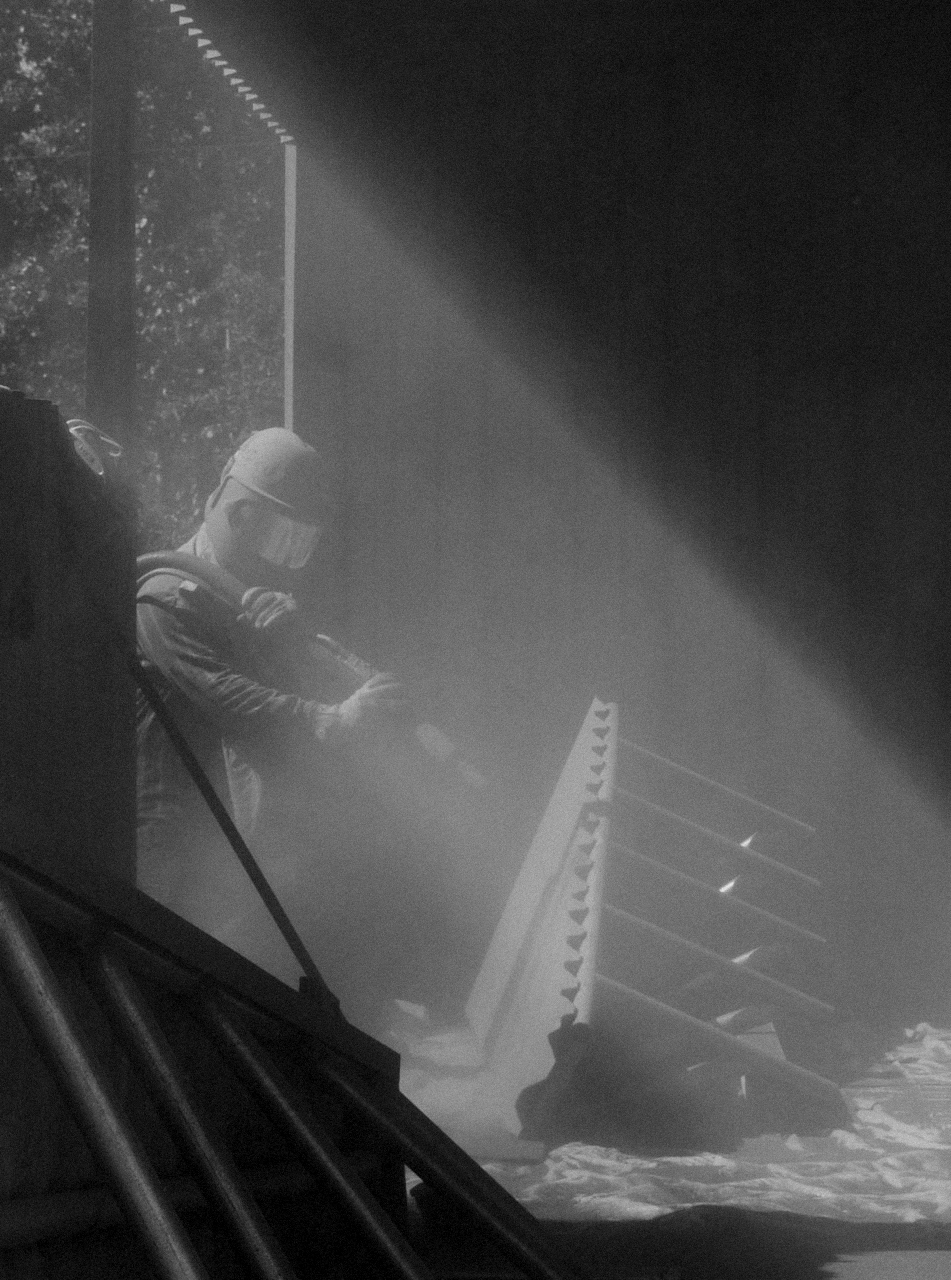 John Grade
John Grade is inspired by changing geological and biological forms and systems in the natural world, John works with his studio team to sculpt immersive large-scale, site-specific installations. Kinetics, impermanence and chance are often central to the work. Recent projects draw inspiration from mountains in Nevada's Great Basin, highland forests in Guatemala and changing landforms above the Arctic Circle. Beginning a series investigating natural disasters, upcoming large-scale sculptures will relate directly to forest fires, windstorms and earthquakes. Grade is the recipient of the 2010 Metcalf Award from the American Academy of Arts and Letters (NY), a Tiffany Foundation Award (NY), three Andy Warhol Foundation Grant Awards (NY), two Pollock-Krasner Foundation Grants (NY), the 2011 Arlene Schnitzer Prize from the Portland Art Museum (OR), and the 2013 Arts Innovator Award from Artist Trust (WA). Originally from Minneapolis, Grade currently lives and works in Seattle. The Anchorage Museum is currently working with Grade on a project titled Spark, as a response to forest fires in Alaska and throughout the West.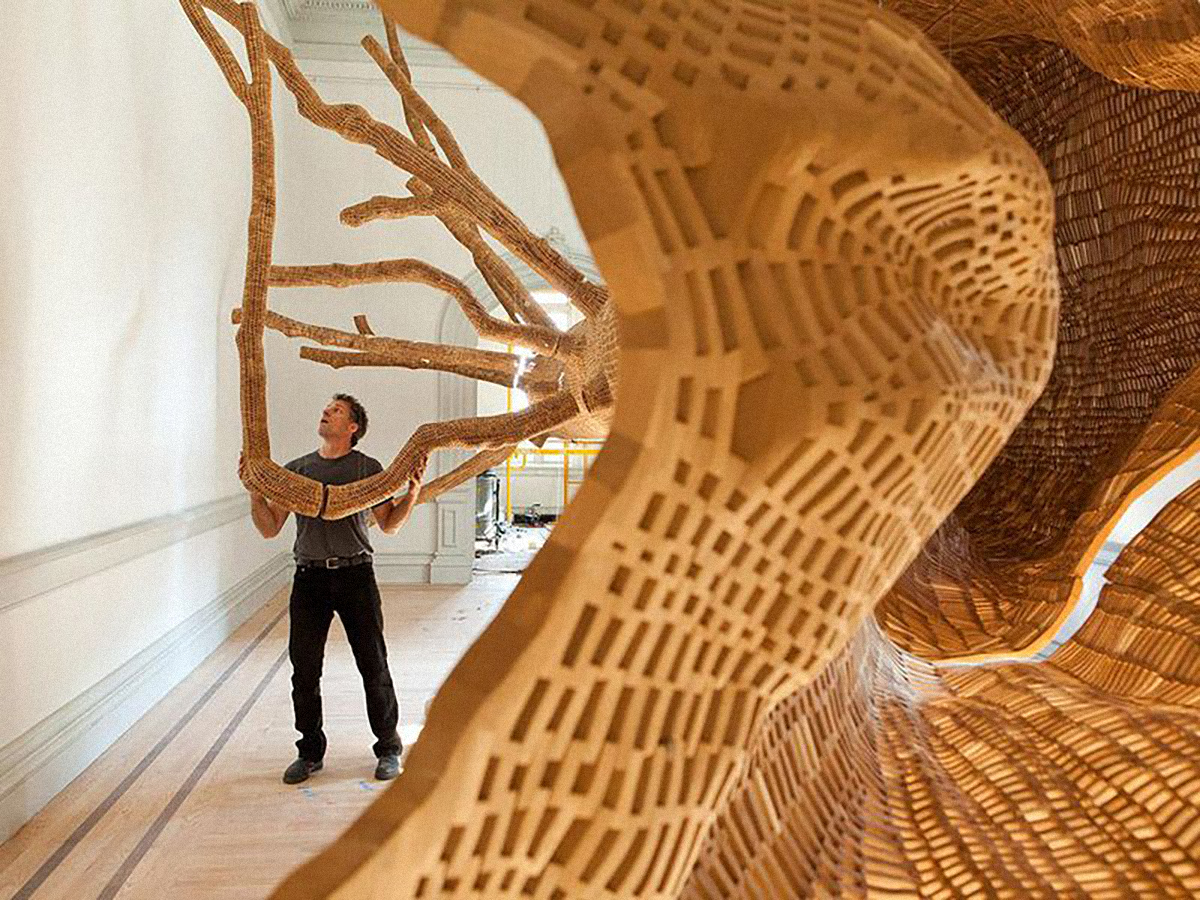 Jonathon Keats
Jonathon Keats is an experimental philosopher, artist and writer. His conceptually driven, interdisciplinary art projects have been hosted by institutions ranging from the Los Angeles County Museum of Art to Arizona State University to the Long Now Foundation. Keats is the author of six books, most recently You Belong to the Universe: Buckminster Fuller and the Future, published by Oxford University Press. He is a Research Fellow at the Nevada Art Museum's Center for Art + Environment and was a Black Mountain College Legacy Fellow at the University of North Carolina Asheville. His art is represented by Modernism Gallery in San Francisco. Keats is currently working with the Anchorage Museum on a project to develop Alaska River Time.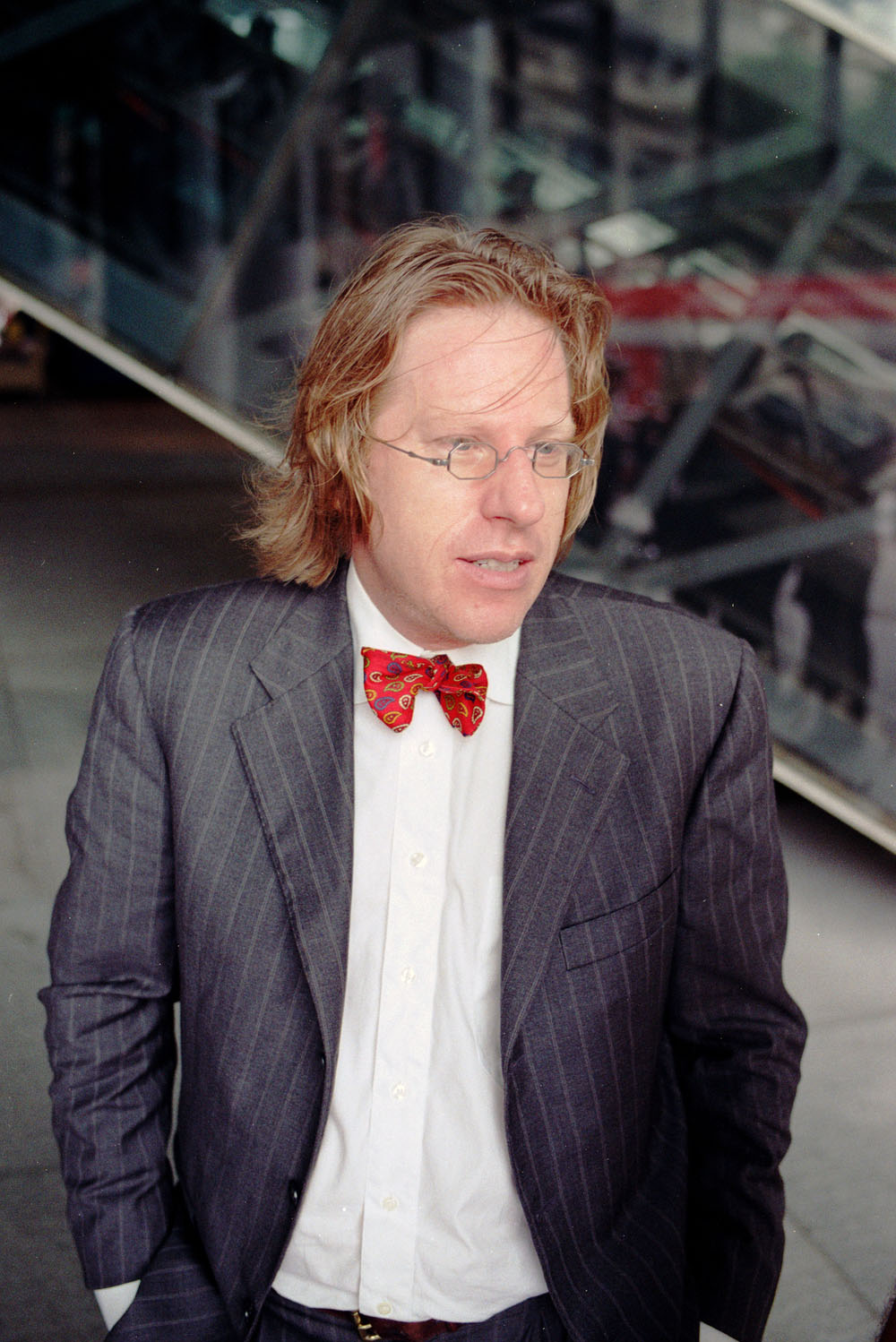 Jonella Larson White, Ququngaq
Jonella/Ququngaq (Yupik) serves as Partner/Program Director to the Alaska Venture Fund. She has been actively engaged in Alaska's nonprofit and tribal government sectors the past ten years focused on improving organizational capacity with leadership. Jonella was born and raised in Nome with strong family ties to Savoonga on St. Lawrence Island. She currently resides in Anchorage and she and her children are tribal citizens of the Native Village of Savoonga. Her love of Yupik art, culture, and ideology led her to the University of Alaska Fairbanks where she earned her Bachelor of Arts in Alaska Native and Rural Development with an emphasis in cultural documentation and community planning and to Harvard University where she earned her Master in Liberal Arts in museum studies. She is committed to working with leadership on issues and impacts related to climate change, sustainable communities, and cultural expression.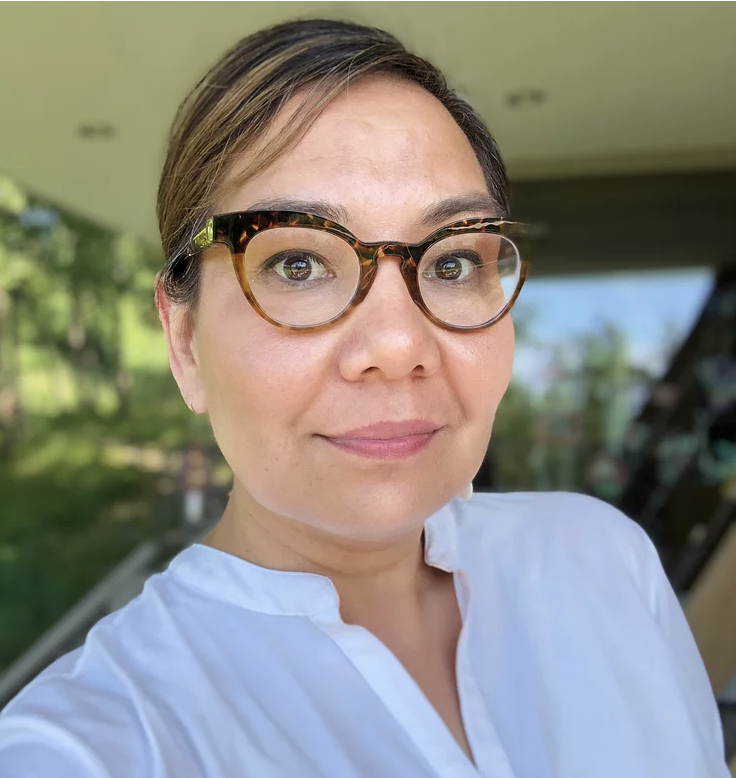 Karen Larsen
Karen Larsen is a graphic designer and founder of Creative Space in Anchorage, Alaska, a design firm specializing in graphic and experimental design.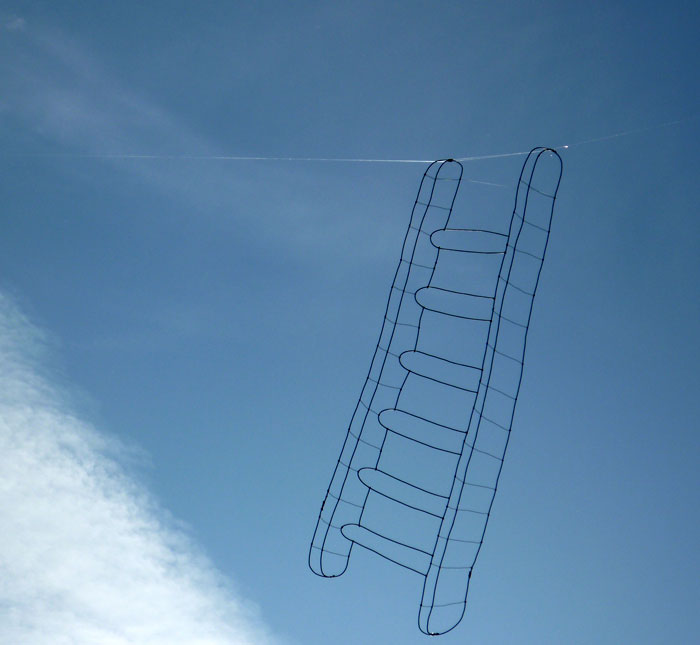 Kerry Tasker
Kerry Tasker is a commercial and editorial photographer based in Anchorage, Alaska. His personal photography is inspired by a deep interest in the Alaskan wilderness and manifests in images that capture the sublime vastness of the Alaskan landscape. He holds a BFA in photography from Pacific Northwest College of Art in Portland, Oregon. His images of bore tide surfers in Alaska will be part of an exhibition at the Anchorage Museum concurrent with North x North and his glacier images will be projected on the Museum façade.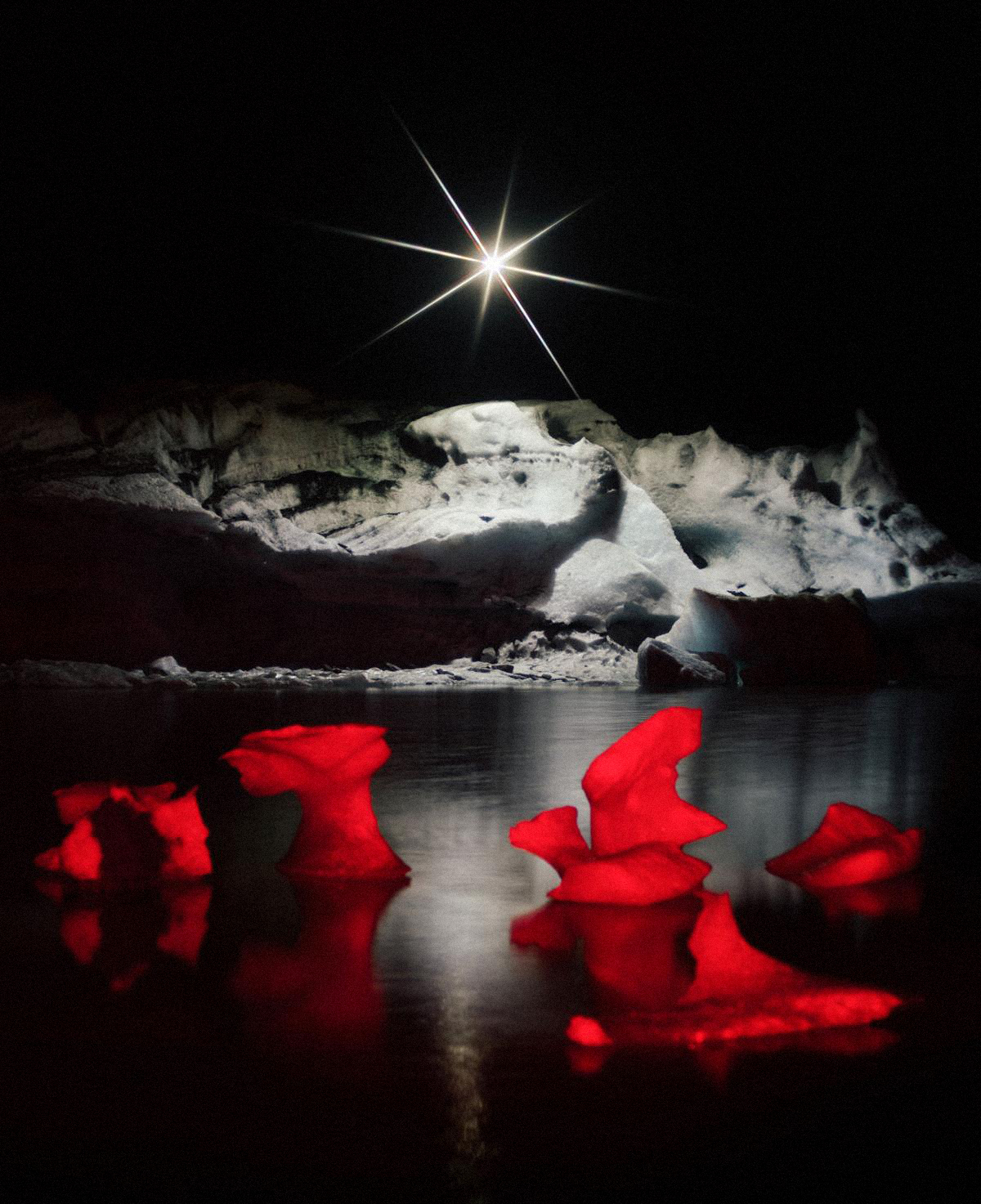 Landscape of Hope
Landscape of Hope explores the boundaries of inclusivity in youth communities by creating exclusive artistic spaces for them to project their narratives. The collective empowers youth with critical digital literacy skills to create alternative media narratives and build resilience against social ills. They bring together multiple actors from policy, social services, mental health, and pedagogy to collaborate directly with youth to create sustainable and impactful public engagement tools. Their workshops – which are always co-created with our youth partners - feed into a series of youth-led, multimedia-based performance and installation pieces, which feature media and musical narratives that magnify youth voices in their efforts to build community resilience. Since November 2018, Landscape of Hope has worked with over 150 youth in Norway, Iceland and Canada to create five public installations and performances. Landscape of Hope was created by musicians and research-creators Vivek Venkatesh and Owen Chapman. Their team now includes filmmaker David Hall, music therapist Annabelle Brault; pedagogy and evaluation experts Sandra Chang-Kredl, Kathryn Urbaniak, Martin Lalonde and Jessie Beier; as well as musician and art educator Jason Wallin.

Photo copyright 2019 by Dezaye Nair
Liz Medicine Crow
Liz La quen náay Kat Saas Medicine Crow (Haida/Tlingit) is President/CEO of First Alaskans Institute). She is from Keex Kwaan (Kake), Alaska. On her Haida side, she is Eagle Tiits Gitee Nei, Hummingbird. On her Tlingit side, she is Raven Kaach.adi, Fresh Water-marked Sockeye Salmon. La quen náay's maternal grandparents were Mona and Thomas Jackson, Sr. of Kake, her paternal grandparents were Lillian and Charles Cheney of Washington. Her parents are Della and William Cheney of Kake. Although she works in Anchorage, La quen náay's heart is always at home in the village with her family and people. Integrating Native knowledge and values into organizations, governance mechanisms, and everyday life is a primary passion and responsibility, La quen náay has pursued through her education and career. She received her bachelor's degree from Fort Lewis College in Durango, Colorado, and her professional degree from Arizona State University College of Law, graduating with a Juris Doctorate degree and a Certificate in Indian Law.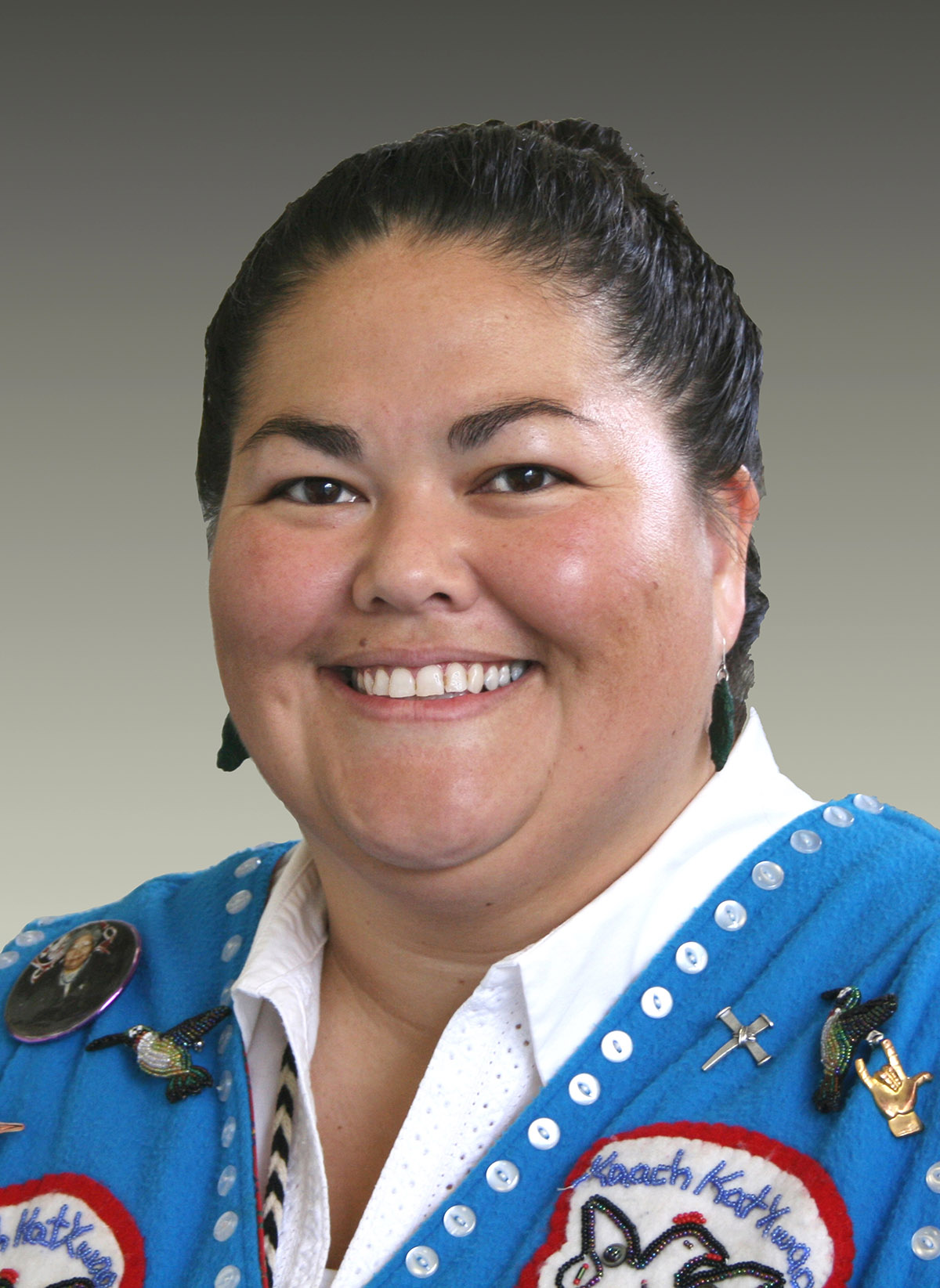 Maria Utsi
Maria Utsi is a Norwegian cultural worker. She was director of the Arctic Arts Festival and Varanger Festival and led Norway´s first cultural nutrition garden, Hermetikken. She is and member of the Government´s Industry Committee for Cultural Industries and chairman of Hålogaland Theater and board member for the Norwegian Jazz Forum. She has a degree in Theatre Studies from the University of Bergen. She currently lives in Tromsø.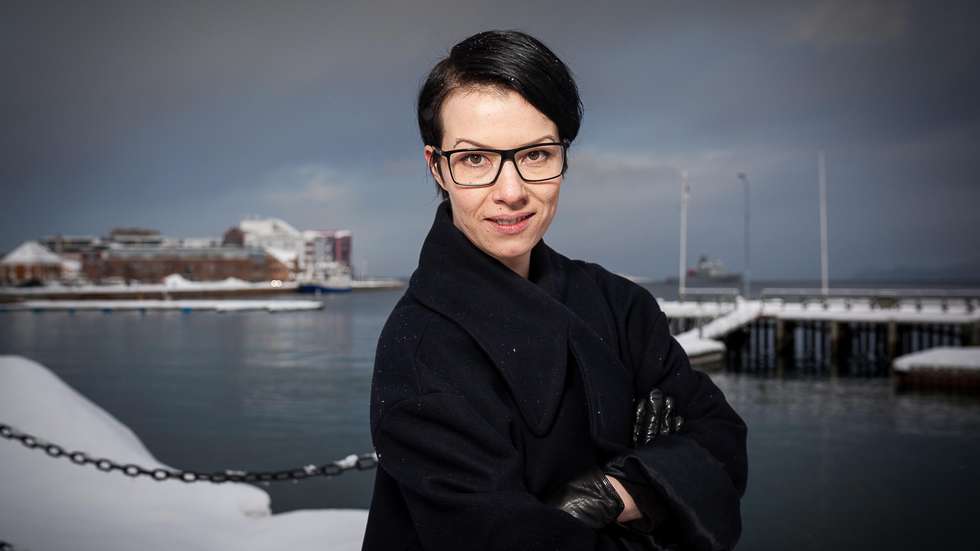 Mary Mattingly
Mary Mattingly is a visual artist. She founded Swale, an edible landscape on a barge in New York City. Docked at public piers but following waterways common laws, Swale circumnavigates New York's public land laws, allowing anyone to pick free fresh food. Swale instigated and co-created the "foodway" in Concrete Plant Park, the Bronx in 2017. The "foodway" is the first time New York City Parks is allowing people to publicly forage in over 100 years. It's currently considered a pilot project. In 2009, Mattingly founded the Waterpod Project, a barge-based public space and self-sufficient habitat that hosted over 200,000 visitors in New York. In 2014, an artist residency on the water called WetLand launched in Philadelphia and traveled to the Parrish Museum. Mary Mattingly's work has also been exhibited at Storm King, the International Center of Photography, the Seoul Art Center, the Brooklyn Museum, the New York Public Library, deCordova Museum and Sculpture Park, and the Palais de Tokyo. Mattingly has been awarded grants and fellowships from the James L. Knight Foundation, Eyebeam Center for Art and Technology, Yale University School of Art, the Harpo Foundation, NYFA, the Jerome Foundation, and the Art Matters Foundation. Mattingly has worked with the Anchorage Museum on an Arctic Food Forest project and is currently working with the Anchorage Museum on a project highlighting soil and the creation of soil and other eco libraries.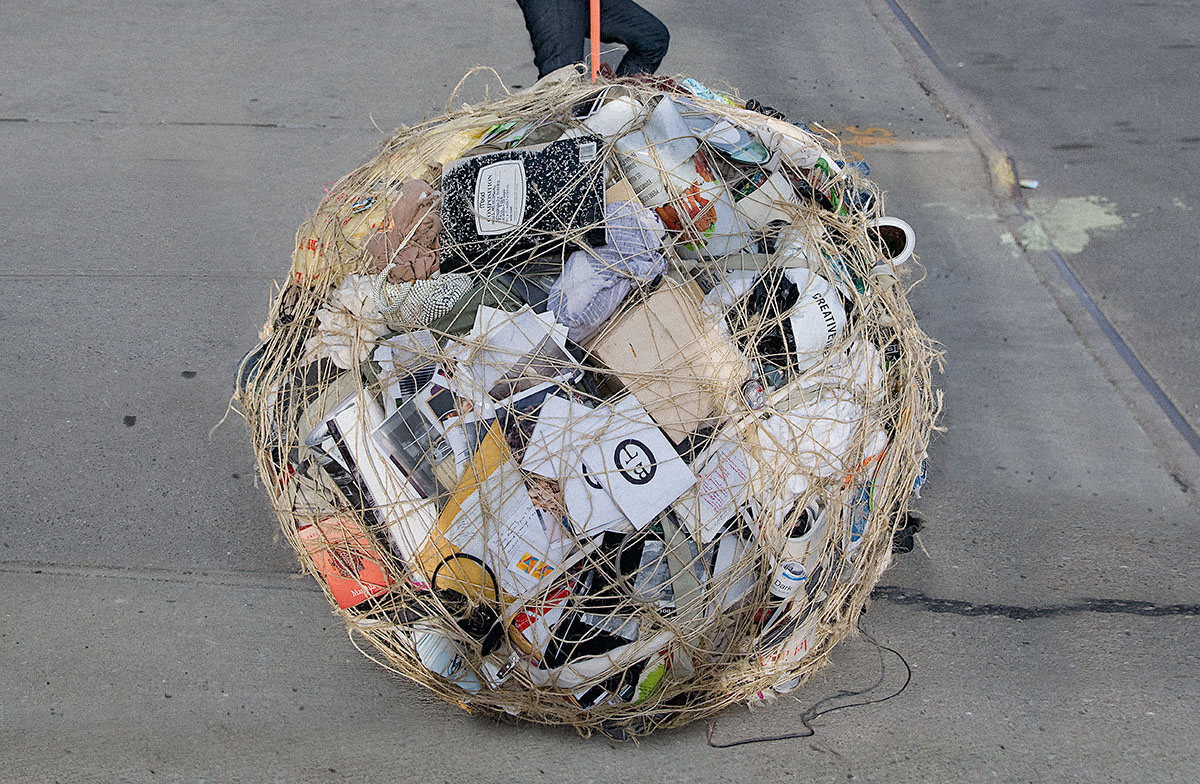 Sissel Tolaas
Sissel Tolaas is an artist and researcher known for her work with smells. Tolaas was born in Norway and is based in Berlin. She has a background in chemistry; mathematics, linguistics; languages and art and she studied at the universities of Oslo, Warsaw, Moscow, St. Petersburg and Oxford. Tolaas is working actively on diverse aspects of the topic of scents. She began to concentrate on this in 1990, researching its importance in different sciences, fields of art /design and other disciplines. At that time, she developed a "smell archive" in over 7000 airtight jars. In January 2004 Tolaas established the Smell Research Lab Berlin, for smell and communication / language, supported by International Flavours and Frangrances. Her research has won recognition through numerous national and international scholarships, honors, and prizes. Tolaas founded the Institute of Functional Smells in 2010 (i.e. health, education, well-being) and in 2016 became a founding member of Future of Education, a collaboration with the Nanyang Technical University Singapore and The Future Education Platform, Berlin.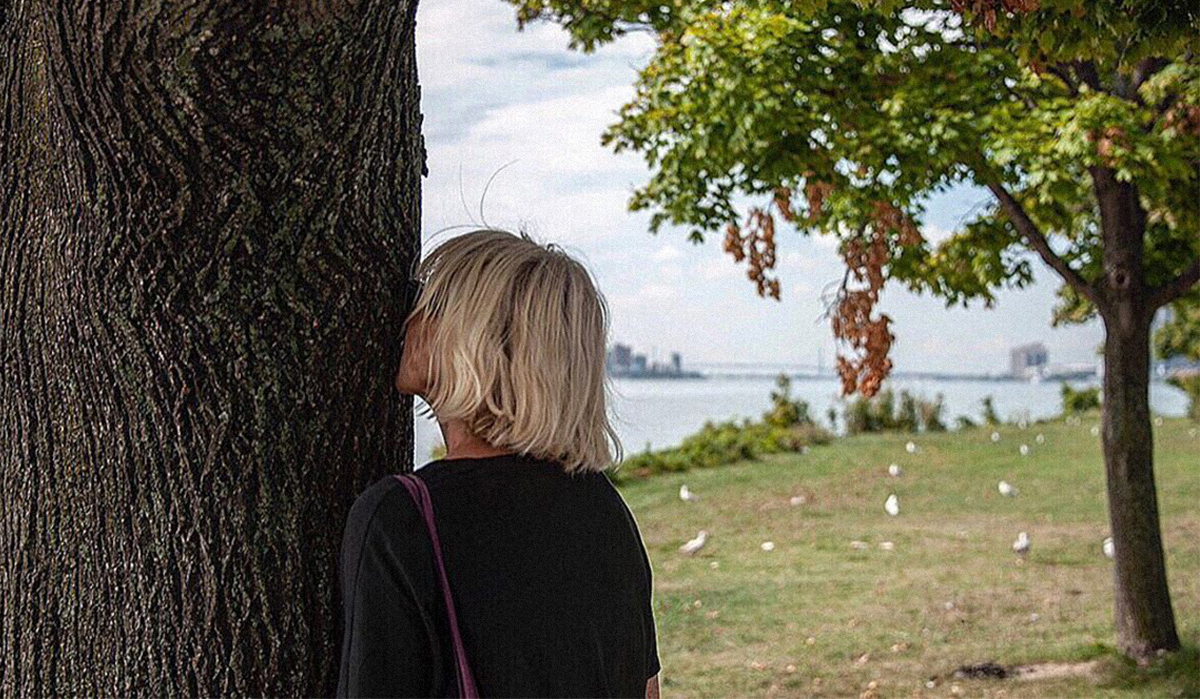 Snæbjörnsdóttir/Wilson
For the last twenty years, the collaborative artist team Snæbjörnsdóttir/Wilson has been practicing and producing in the field of contemporary art on an international stage with projects and exhibitions in the UK, Europe, Australia, and the USA. They have built a reputation, resonant in many fields, including contemporary art, animal studies, human geography, museology, the environmental sciences and more. In this respect, it has been their strategic intent to drive the idea that contemporary art is a significant voice, made possible by the application of unique blends of original methods and cross-disciplinary appropriation. Snæbjörnsdóttir/Wilson's artwork is multidisciplinary in nature, most usually taking the form of installation, involving anything from sculptural interventions, found objects and materials, video, audio, drawing, photography and texts. The production of their work is driven and facilitated by intensive research and interdisciplinary associations, because as artists they consider art to be both the most promising platform and the most likely instrument by which the fusion and mutual complication or disturbance of traditionally discrete knowledge-fields will succeed in effecting significant and increasingly urgent cultural and behavioral change. They have been working with the Anchorage Museum as Polar Lab artists since 2015. Bryndís Snæbjörnsdóttir (PhD) is Professor and MA program director at the Iceland Academy of the Arts. Mark Wilson (PhD) is Professor in Fine Art and Course leader in MA Contemporary Fine Art at the University of Cumbria, Institute of the Arts, UK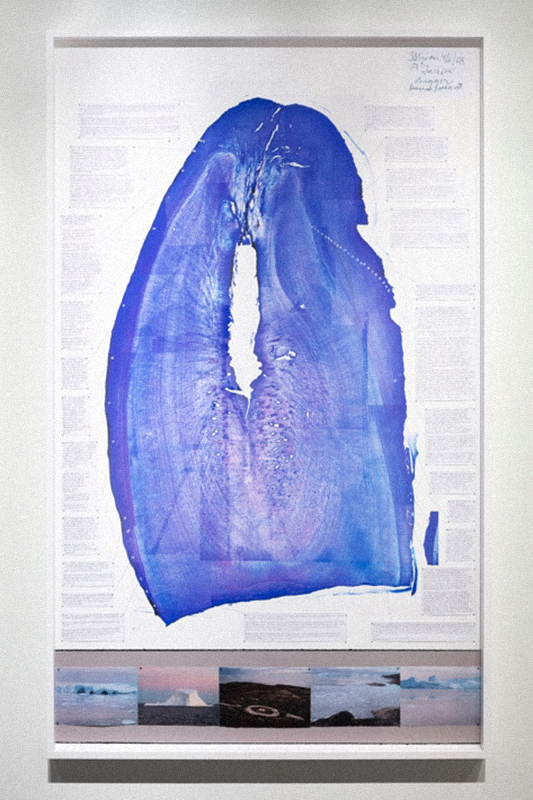 Tiffany Shaw-Collinge
Tiffany Shaw-Collinge is an interdisciplinary artist, curator and registered architect based in Alberta. She holds a BFA from Nova Scotia College of Art and Design (NSCAD) University, a Masters in Architecture from the Southern California Institute of Architecture (SCI-Arc) and is currently working at Manasc Isaac Architects. Shaw-Collinge has exhibited widely including the Architecture Venice Biennale, Winnipeg Art Gallery and Pier 21 in Halifax. She has been the recipient of a major commission for Edmonton's Indigenous Art Park, among other public art projects, has produced several notable transitory art works and is a core member of Ociciwan Contemporary Art Collective.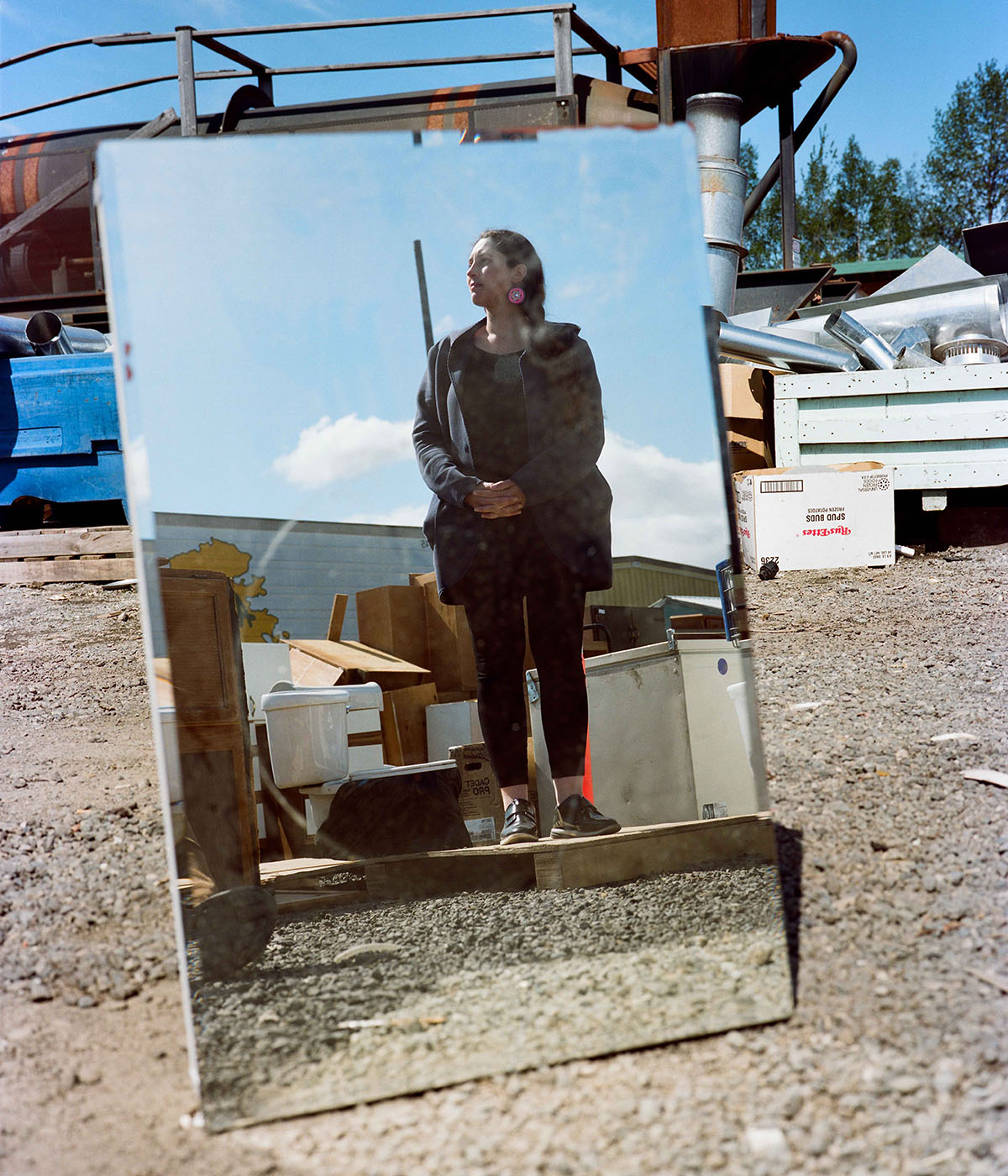 Victorian Herrmann
Dr. Victoria Herrmann is the President and Managing Director of The Arctic Institute. In addition to managing the Institute and Board of Directors, her research and writing focus on climate change, community adaptation, resilient development, and migration. Victoria has testified before the U.S. Senate, served as the Alaska Review Editor for the Fourth National Climate Assessment, contributes to The Guardian and Scientific American on climate policy, and was named one of the most 100 influential people in climate policy worldwide in 2019 by Apolitical. She has published in many peer-review journals and her expert opinion has appeared on CNN, BBC, and NPR among others. Victoria currently serves as the Principle Investigator of the National Science Foundation funded Arctic Migration in Harmony: An Interdisciplinary Network on Littoral Species, Settlements, and Cultures on the Move, a major international initiative to integrate discipline-isolated research on changing Arctic migration patterns and advance knowledge on the movement of peoples, economies, cultures, and ecosystems catalyzed by environmental variability. Beyond the Arctic, Victoria studies climate-induced displacement, migration, and relocation in North America and Fiji as a National Geographic Explorer. In her first National Geographic project, America's Eroding Edges, she traveled across the country interviewing 350 local leaders to identify what's needed most to safeguard coastal communities against the unavoidable impacts of climate change. Her project, Rise Up to Rising Tides, is creating an online matchmaking platform that connects pro bono experts with climate-affected communities. The project seeks to safeguard heritage by connecting national expertise to some of the 13 million Americans at risk of being displaced due to rising waters in the coming years. She serves on the Arctic Research Consortium of the United States' Board of Directors, on the Steering Committee of the Climigration Network, and as an IF/THEN Ambassador for the American Association for the Advancement of Science. As an Assistant Research Professor at Georgetown University's School of Foreign Service, Victoria teaches environmental communication; science communication at the University Centre of the Westfjords, Iceland; and public speaking at National Geographic Sciencetelling Bootcamps. She was previously a Junior Fellow at the Carnegie Endowment, a Fulbright Awardee to Canada, a Mirzayan Science and Technology Policy Fellow at the National Academies of Sciences, and a Gates Scholar at the University of Cambridge, where she received her PhD in Geography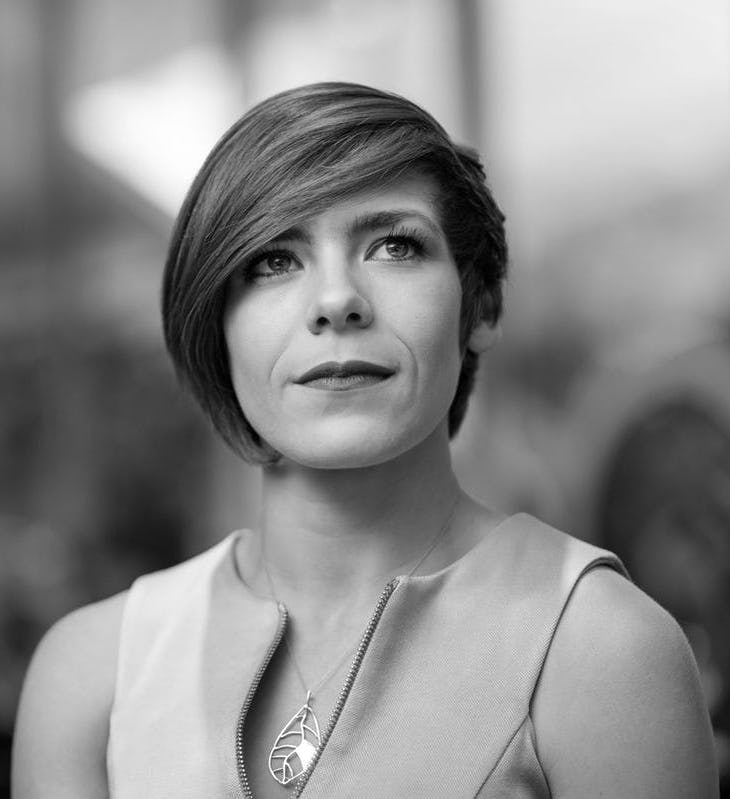 Innovators
Erik Schilp
Erik Schilp is an international innovator, connector, and strategist. He specializes in audience engagement, strategy development, and sustainable business solutions. Erik works with clients around the globe, in a variety of sectors, from culture and heritage institutions to nonprofit organizations and commercial businesses. Erik started his career in London at the consulting firm Strategic Decisions Group. Subsequently, he worked as a producer in the theatre and film industry and founded his marketing and PR agency. From 1999 he developed several restaurants and art spaces in Barcelona. On arrival in the Netherlands in 2004, Erik became director of the Diaghilev Festival (2005), and from 2006 he was director of the Zuiderzee Museum. In 2009 he was appointed director of the National Museum of History of the Netherlands. Erik co-founded VISSCH+STAM in 2013. As principal, he developed the concept for a public space Museum of Languages in Leiden. He was engaged as a cultural strategy consultant at Chhatrapati Shivaji International Airport in Mumbai. As strategist, he was instrumental in realizing Fashion for Good, a global initiative to transform the apparel industry into a force for good. Most recently, he has been assisting various organizations and businesses in Switzerland, Denmark, Mexico, Indonesia, and the United States. Erik published The Ten Principles of Museum Entrepreneurship (2015), and with Jasper Visser, he created the strategy method Cards for Culture (2016) and the management framework Quantum Culture (2018). He is a partner at the award-winning design collective Rotganzen. Erik lives in New York and Amsterdam.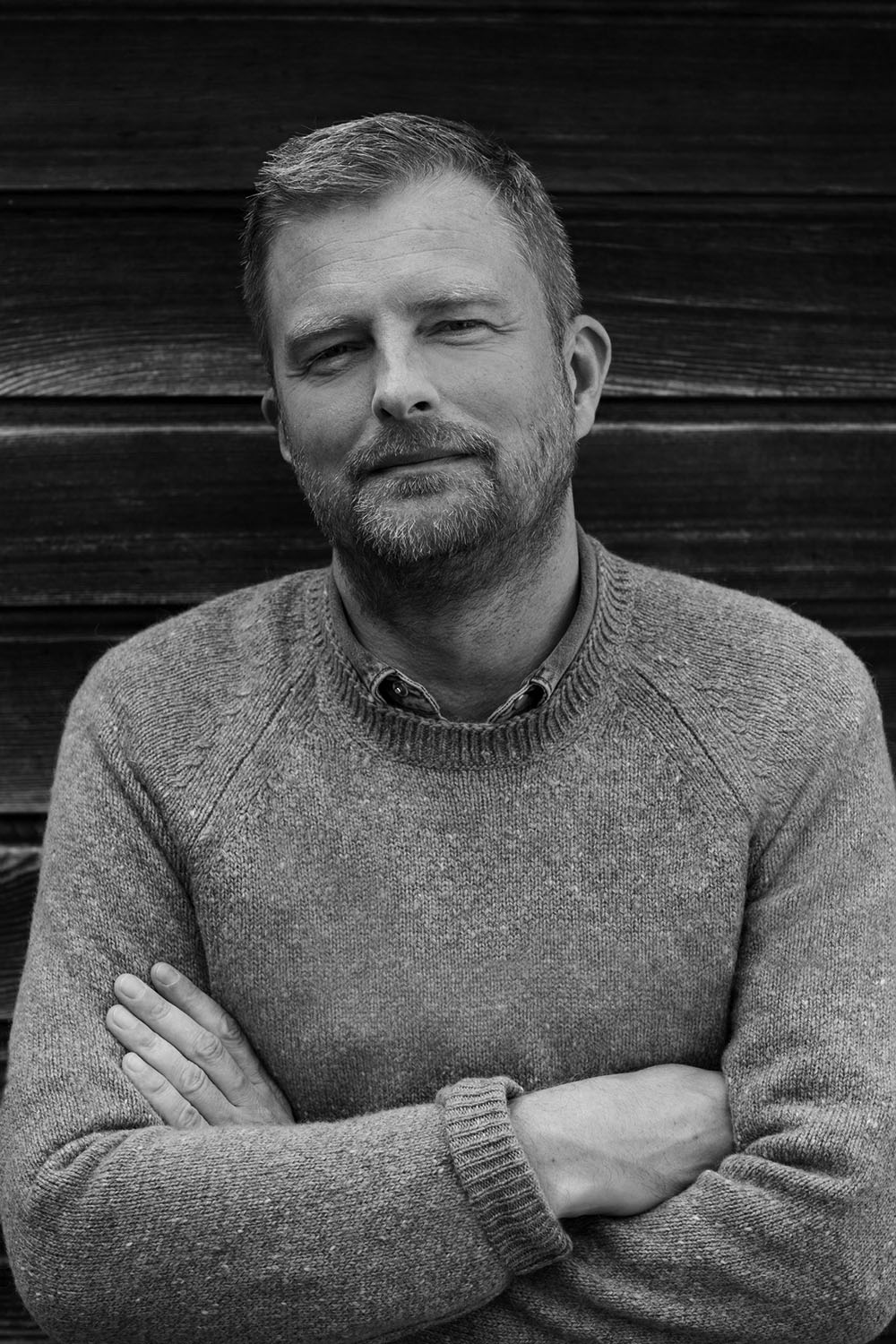 Philippe Amstislavski
Philippe Amstislavski was born in the Ural region in western Russia to biologist parents and spent his early childhood harvesting mushrooms. His father studied salmon migrations in the Russian Arctic and showed him the damage industrial pollution had caused to salmon spawning grounds. Amstislavski studied the biology of mushrooms and fungi at Yale School of Forestry. He also became interested in human health, architecture and urban sustainability. He was an assistant professor of environmental health at the State University of New York and started to explore creating material biologically instead of synthetically. He brought his research to Alaska in 2013, where he initially took a job running a Fairbanks-based itinerant nursing team in rural villages. The team delivered vaccines and medications in Styrofoam boxes. In fact, nearly every village Amstislavski visited had a dump overflowing with plastic since there wasn't an easy way to get rid of the Styrofoam. Thus, Amstislavski developed a lab for testing out microorganisms to see which fungi could match the properties of Styrofoam.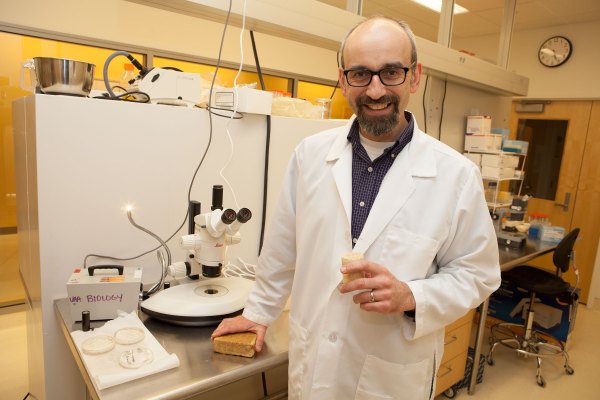 Musicians & Sound Artists
Aqqalu
Aqqalu is an electronic and Inuit hip hop music producer/DJ living in Aanaar/Inari, Sápmi/Finland.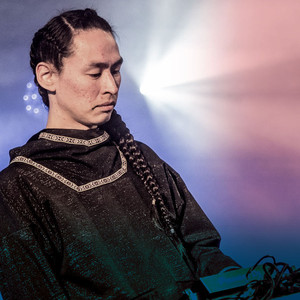 Annie Mitchell
Annie Mitchell is a light and sound artist interested in what drives us as humans, the environments in which we thrive and the human connections we need to flourish. After a career in design spanning 2 decades, Mitchell directed her training in technology and behavioral sciences to create immersive sound and light experiences that actively seek to change the collective tempo through a process that synchronizes human bio-functioning to external stimuli. By slowing the tempo of both the natural world and the audience, Mitchell hopes to create a meaningful connection between the two. Driven by research in neuroscience and bioecology, Annie looks to science to help her create immersive experiences that provoke a visceral reaction in her audience. Light, sound and environment discreetly work together to slow the perception of time passing and visitors often report that they feel completely free of tension and anxiety during and following the experiences. Mitchell is developing a site-specific installation for the Anchorage Museum as part of the North x North.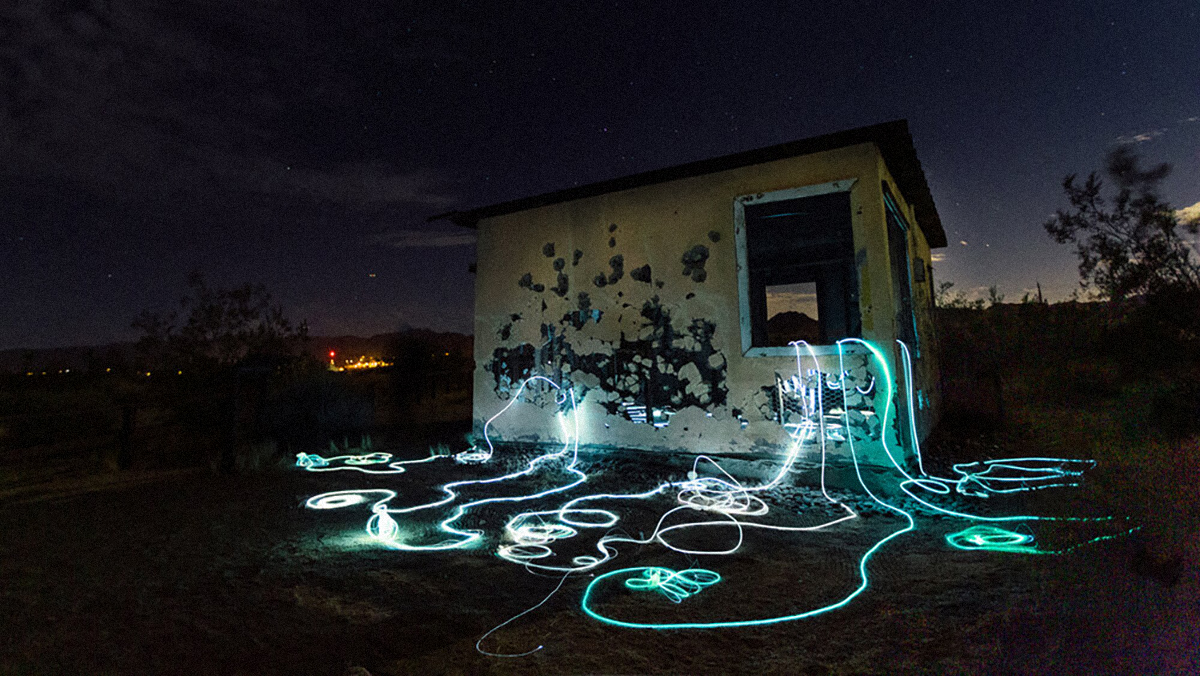 Geir Davidsen and Christopher Jette
Geir Davidsen (Tromsø, Norway) and Christopher Jette (San Francisco, California, US) will present 3D acoustics, an array of euphonium/tuba and electronic works. Blending acoustic and electronic worlds, this 4,800-mile collaboration investigates a shared interest in exploring how the acoustics of performance can blur of the lines between recordings and live performance. 3D printed tuba drivers provide an interface between the computer and live euphonium. A cornerstone of this collaboration is a meditative work of prerecorded tones with live euphonium and a monochord. In addition to their collaborative works, they will each present a solo work investigating time as a sonic tool, exploring range of each instrument.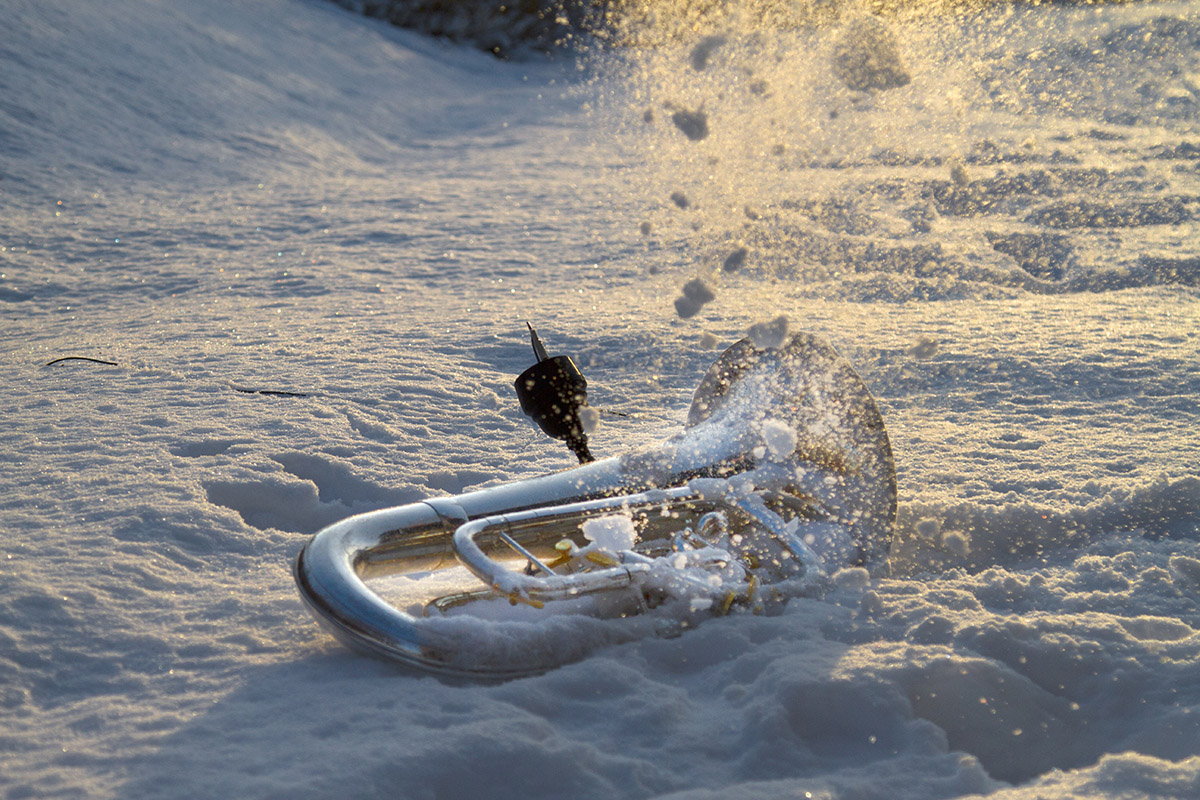 Stuart Hyatt
Stuart Hyatt is a Grammy-nominated artist and musician who creates interdisciplinary projects in the public realm. His current work turns audio field recordings into music, releasing collaborative albums under the Field Works name. Hyatt's projects follow rigorous conceptual frameworks - incorporating scientific data and field work - but present themselves through simple pop and folk aesthetics. The goal is to tell evocative stories about marginalized communities, at-risk species and habitats, and our complicated relationship with the natural world. Hyatt is a National Geographic Explorer and the founder of Team Records. He is a member of M12 Studio, the arts collective known for work that examines contemporary rural aesthetics, landscapes, and communities. Hyatt also works independently via commission as Stuart Hyatt Studio, LLC. He lives in Indianapolis. Hyatt is currently working with the Anchorage Museum on a creative soundscape ecology project that will result in an album, exhibition and performance.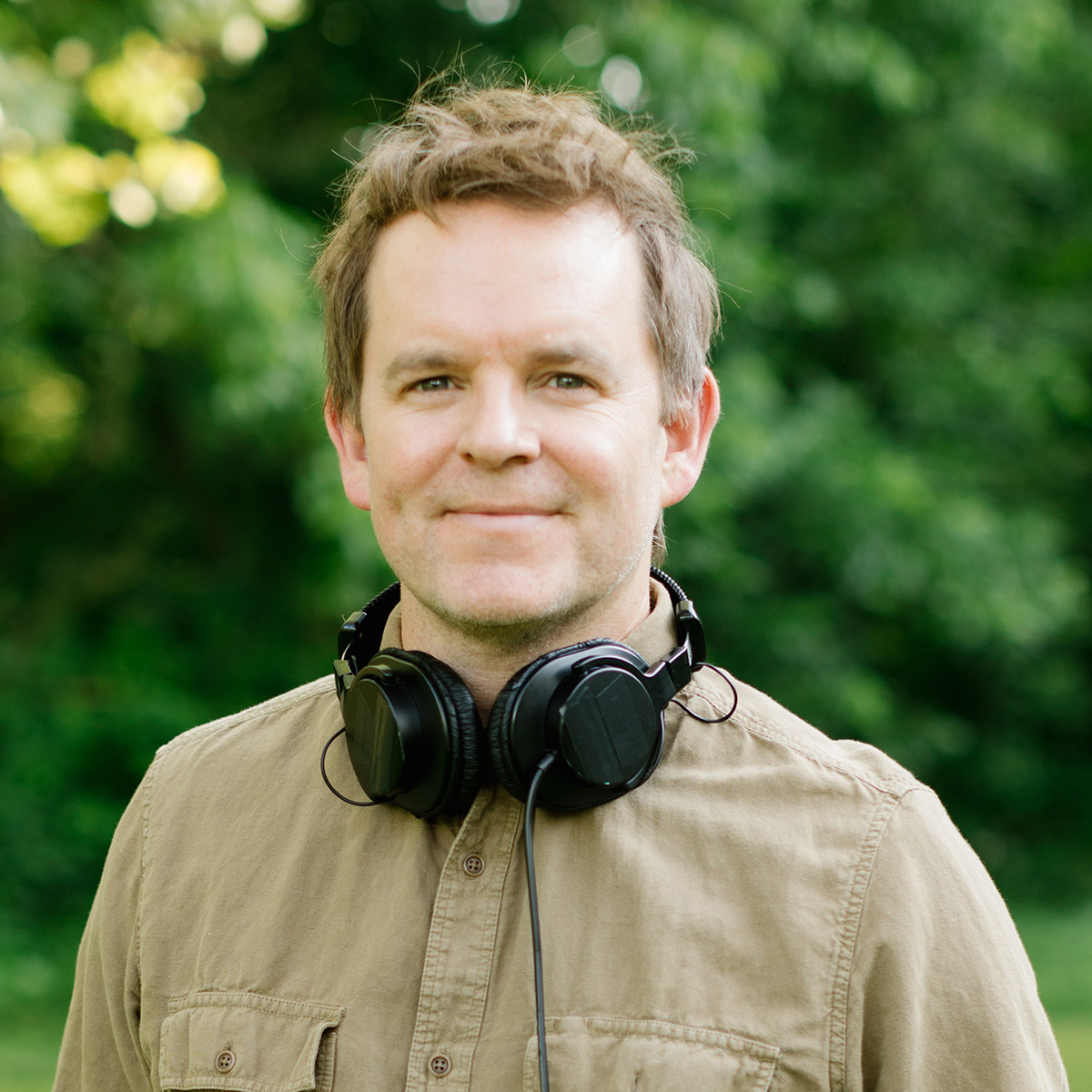 Filmmakers
Ric Burns/Steeplechase Films
Ric Burns is an internationally recognized documentary filmmaker and writer, best known for his eight-part series, New York: A Documentary Film, which premiered nationally on PBS to wide public and critical acclaim when broadcast in November 1999, September 2001, and September 2003. Burns has been writing, directing and producing historical documentaries for over 25 years, since his collaboration on the PBS series The Civil War, (1990), which he produced with his brother Ken and co-wrote with Geoffrey C. Ward. Since founding Steeplechase Films in 1989, he has directed some of the most distinguished programs for PBS including Coney Island (1991), The Donner Party (1992), The Way West (1995), Ansel Adams (2002), Eugene O'Neill, Andy Warhol (2006), We Shall Remain: Tecumseh's Vision (2009), Into the Deep: America, Whaling & the World (2010), Death and the Civil War (2012), American Ballet Theatre (2015), Debt of Honor (2015), The Pilgrims (2015), VA: The Human Cost of War (2017), The Chinese Exclusion Act (2018), and Oliver Sacks: His Own Life (2019). His work has won numerous film and television awards including six Emmy Awards, two George Foster Peabody Awards, two Alfred I. DuPont-Columbia University Awards, three Writer's Guild of America Awards for Outstanding Individual Achievement in a Craft: Writing; the Eric Barnouw Award of the Organization of American Historians, and the D.W. Griffith Award of the National Board of Review. Burns was educated at Columbia University and Cambridge University. He lives in New York City with his wife and two sons. He is currently working with the Anchorage Museum on a documentary series about Alaska.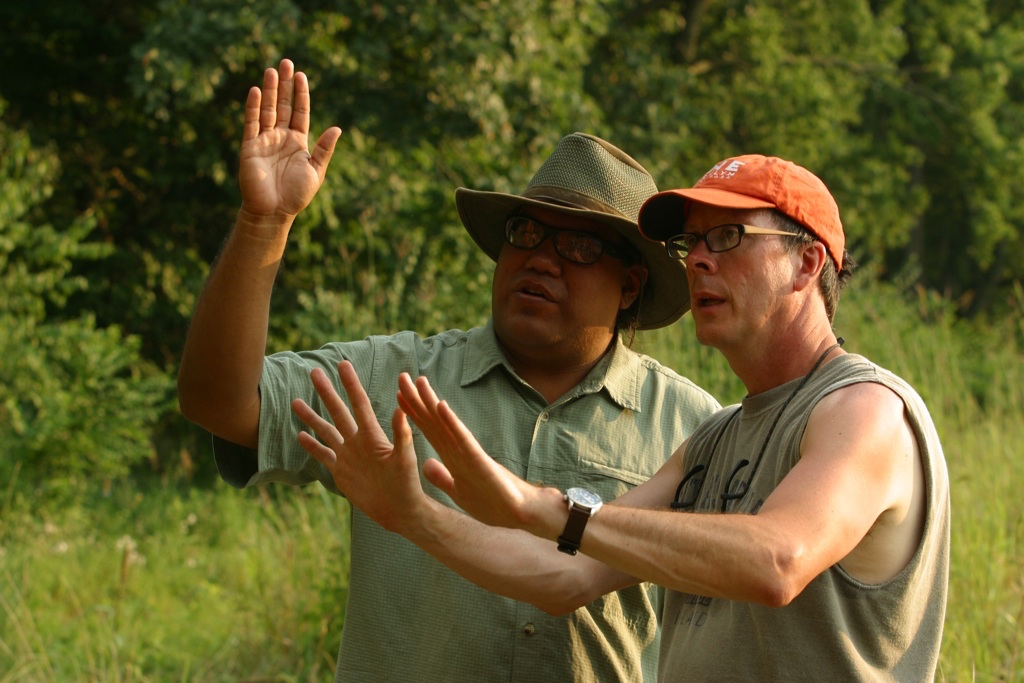 Ellen Frankenstein
Ellen Frankenstein is an independent filmmaker and media artist. She directs the non-profit, Artchange, Inc. Her current project, an attempt to chronicle our lives and choices in the time of a digital shift, with a mix of social media, interaction and eventually a film, is called Frankentweet. Frankenstein's documentaries include Tracing Roots, Eating Alaska, No Loitering and Carved from the Heart. She has organized and taught in community arts and school-based media projects from South Central Los Angeles and Lexington, Kentucky to Savoonga, Alaska, and has exhibited her still photography nationally and internationally. Her project 14 miles will be featured as part of North x North: https://artchangeinc.org/14miles. 14 Miles is a documentary film project set in Sitka, Alaska, on an island in the panhandle of Southeast Alaska. It is a town of fewer than 9,000 people surrounded by mountains and ocean. The films address what we share and what divides us, as well as what makes people proud to live in Alaska. The project releases short films via social media, broadcast, and placement on websites. In addition to online conversations, 14 Miles hosts public gatherings. 14 Miles is a project of Artchange, Inc.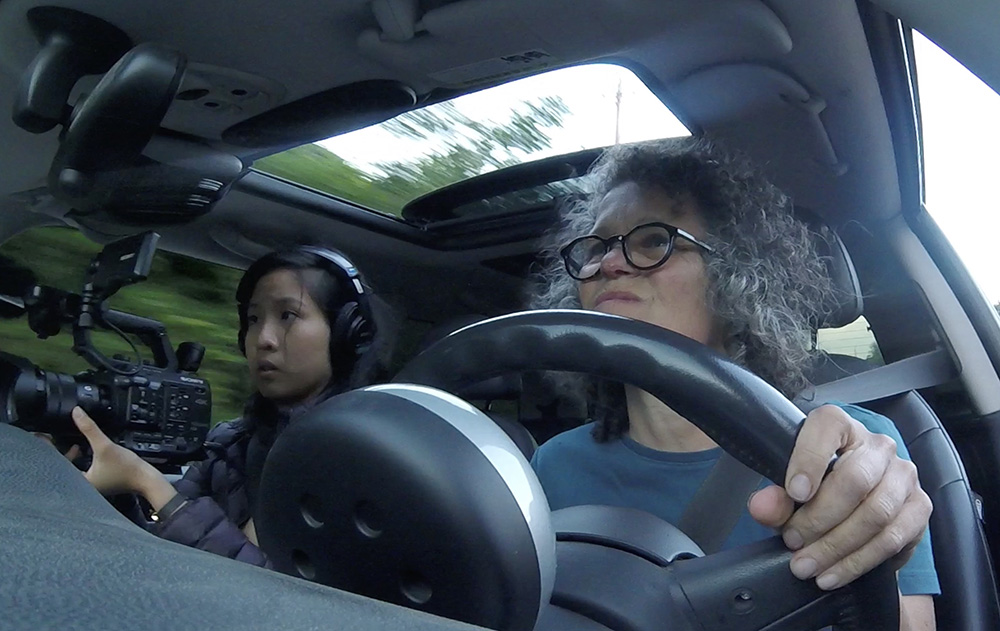 Collaborating Networks
Arctic Culture Lab
The Arctic Culture Lab is platform for artistic research that reacts on the international vibrancy of the North and unites artists, curators, cross-border specialists, geopolitical experts, as well as producers. The Arctic Culture Lab is a real Arctic organization with two offices, one on Nordkyn peninsula on the very top of Norway and the second office in Ilulissat, Greenland. Both places are stunning lands of contrasts where Arctic Culture Lab strives for a multidisciplinary platform for the increasing artistic interest in the North. The Arctic Culture Lab takes this vulnerability of the traditional coast culture as an initial point for research and think tanks and invites one-of-a kind art productions, which try to reflect upon Arctic topics through visits, residencies and exhibition projects.
The Arctic Encounter
The Arctic Encounter Symposium (AES) is the largest annual Arctic policy event in the United States. Founded in 2013, the AES aims to confront the shared interests and concerns of the United States and the global community as we look north to the last emerging frontier - the Arctic. Policymakers, industry leaders, regional stakeholders, and leading experts from the science, technology, maritime, and energy sectors, come together at AES to challenge the status quo dialogue, critically address challenges, and collaborate on solutions. The Arctic Encounter is a 501(c)3 not for profit organization based in Alaska.
The Arctic Institute
Established in 2011, The Arctic Institute is an independent, nonprofit 501(c)3 tax-exempt organization headquartered in Washington, D.C with a network of researchers across the world. The Institute envision a world in which the diverse and complex issues facing Arctic security are identified, understood, and innovatively resolved. Rigorous, qualitative, and comprehensive research is the Institute's core for developing solutions to challenges and injustices in the Circumpolar North.
Glenbow Museum
Glenbow is Calgary's art museum. It is committed to expanding the accessibility and impact of art and culture in its community through exhibitions and programs that provide meaningful experiences for all visitors. Glenbow is located on Treaty 7 territory, and respects the history, languages, traditions and cultures of the nations on whose traditional land it resides: the Blackfoot Confederacy, which includes Siksika, Piikani and Kainaiwa; the Tsuut'ina, the Stoney Nakoda First Nations, including the Chiniki, Wesley and Bearspaw bands, and the Métis Nation Region III. Glenbow further acknowledges the vital connections it has to other indigenous people (including other First Nations, Inuit and Métis), whose visual and intangible culture is represented in its collections and exhibitions.
Launch Alaska
Our energy, food, water, and transportation systems are the building blocks of our modern existence, representing both the greatest challenges and opportunities for our future. But meaningful improvement in any one system requires simultaneous innovations in all four; we can't reduce global food shortages without also addressing transportation, water delivery and energy challenges. Similarly, the digitization and decarbonization of our energy systems will bring about stunning changes to our water, food and transportation systems. Launch Alaska focuses its efforts on this nexus in order to effectively achieve its mission to accelerate the resource revolution.
Nordnorsk Kunstmuseum
Nordnorsk Kunstmuseum in Tromsø, Norway, is a power house for Northern Norwegian art, with high ambitions and international perspectives. Our mantra is that art moves. Emotions, idea, politics, passions, knowledge, societies; everything can be set in motion by art. The museum delivers relevant art experiences of a high artistic value for both locals and visitors. Through an active, critical and constructive programming, the museum makes itself heard from Anchorage in the West to Russia in the East. Through exhibitions, educational outreach and collaborations the museum makes art a natural part of life in Northern Norway.
Northern Art Network
The Northern Art Network is an association of museums and cultural institutions throughout the Circumpolar North. The intent is to exchange ideas, resources, artists, artwork, and to hold an annual meeting in the Circumpolar North. This agreement was entered into by Museums and art centers in Scandinavia in Rovaniemi, Finland, on May 5, 2014. The Anchorage Museum is a founding member. The Northern Norway Art Museum and the Rovaniemi Art Museum will be represented at North x North.
Portland Museum of Art
The Portland Museum of Art in Maine is the leading cultural institution in the state and region. Its hallmarks are innovation, excellence, and engaged community partnerships. The Museum presents a relevant and dynamic program originating from its collections and Film Center. With historically preserved and newly designed architectural space of the highest quality, the Museum invites, inspires, and fosters contemplation and discussion.
REAP: Renewable Energy Alaska Project
REAP's mission is to increase the development of renewable energy and promote energy efficiency in Alaska through collaboration, education, training and advocacy.
Rovaniemi Art Museum – Korundi
The Rovaniemi Art Museum sets its main focus on Finnish contemporary art and Northern art. In its yearly exhibition program the museum introduces works from artists who create work in North or are born there. The exhibition program also includes exhibitions from the Jenny and Antti Wihuri Foundation Collection as well insights into Finnish and international contemporary art.
Tromsø International Film Festival
The Tromsø International Film Festival has presented films for audiences and been an important meeting point for the Norwegian International film industry for the last 30 years. The Festival occurs each year in January. The Festival screens challenging, quality films for a local, national and international audience. It is set in the dark polar nights, which gives TIFF the unique possibility to screen films outdoors. The outdoor cinema is located at the main square in the heart of Tromsø. The program includes a selection of shorts and documentaries films from the North, along with special screenings and various other events.
Yukon Arts Centre
The Mission of the Yukon Arts Centre (YAC) is to reflect an inclusive, vibrant, creative North. It engages the Yukon by supporting arts and culture through development, presentation and conversation. YAC was founded to be a resource for Northern artists and to reflect and support the artistic ambition and aesthetic of local and regional community organizations. YAC's programming directions span the visual arts, performing arts, presenting, training, residencies, and community outreach. Its team prioritizes collaborations and partnerships within the Territory and across the North.