CONTACT
Phone: (907) 929-9228
Anchorage Museum
Attn: Member Services
625 C Street
Anchorage, Alaska 99501
Membership
Members receive free admission and exclusive members only benefits, while also supporting Anchorage Museum programs and exhibitions. As the Museum develops new ways to serve our community and members both on site and online, your support means more than ever. Join, renew or upgrade today and enjoy continued Museum programs, online exhibitions and members-only opportunities. 
You can add adults to any membership level. All adults on a membership must be in the same household.

Individual levels are recommended for individuals, couples, and households of any number of adults.
Family levels are recommended for households with children 17 and younger.
VIP level is recommended for any type of household looking for all available benefits.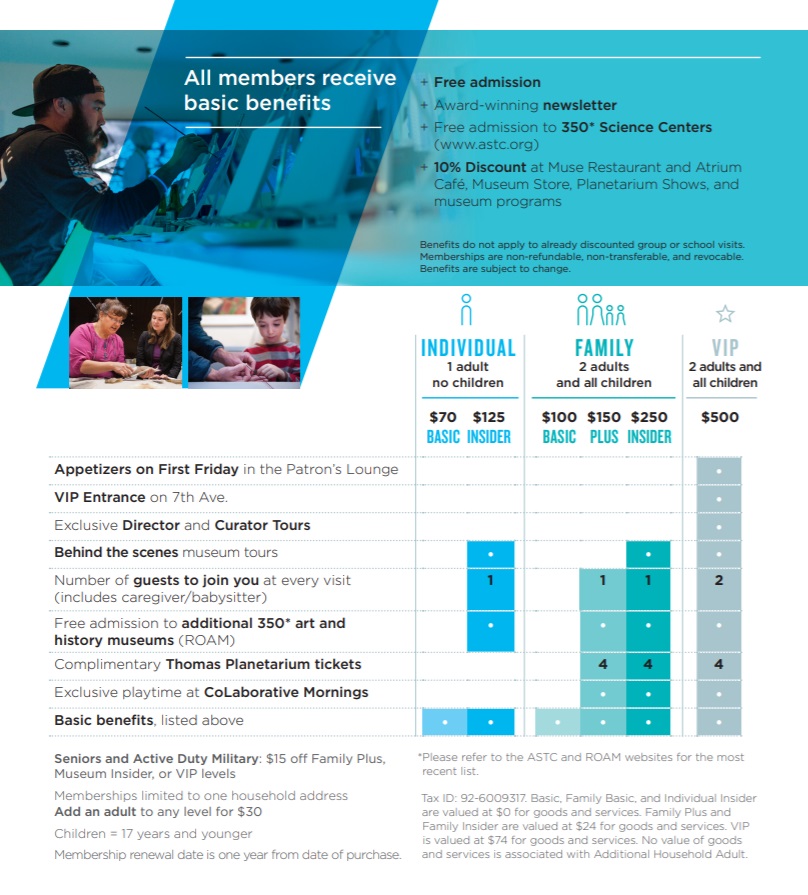 Association of Science-Technology Centers (ASTC) Passport Program: Members at all levels have an ASTC emblem printed on their membership cards, which entitles them to free admission at 375+ participating science museums. 
Reciprocal Organization of Associated Museums (ROAM) program: Individual Museum Insider, Family Plus, Family Museum Insider, and VIP level members receive admission to 375+ art and history museums through the ROAM program.