Donors are the Museum's most valuable assets. Your philanthropic support and interest enables our curators and staff to create the best exhibition schedules and education programs possible for students, teachers, families, residents and visitors to Alaska each year.
There are a number of ways you can support the Anchorage Museum, ranging from outright cash donations and securities to life income gifts and sophisticated estate planning vehicles that have favorable financial and tax benefits.
Here are some ways to support the programs you value:
When you support the Anchorage Museum, you make possible free admission days, school field trips, art classes for teens and spring break camps for everyone. Make a gift through Pick.Click.Give. today.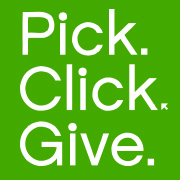 Individual Support
Circles of Support
Corporate Support
Campaigns
Gifts of Art
The Anchorage Museum Association has a permanent collection of over 20,000 items – art, ethnographic items and historical artifacts. The bulk of the collection has come in the form of individual and corporate gifts. Donors who are considering a gift to the Museum's collection should contact:
Anchorage Museum Association
625 C Street
Anchorage, AK 99501
Phone: (907) 929-9200