Media Gallery Collections
Select a collection from the list below to view and download images.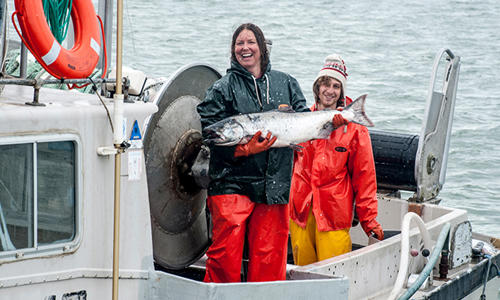 This multi-media exhibition celebrates salmon culture in Alaska in its many forms, from commercial, subsistence and sport fishing to processing, preserving and eating. Salmon are embedded in the lifeways and economy of Alaska, and the human relationship to this wild resource is complex, personal and deeply felt. Visitors to this exhibition will get a taste of how Alaskans experience, share and savor the presence of salmon in their lives.
On view May 3 through January 19, 2020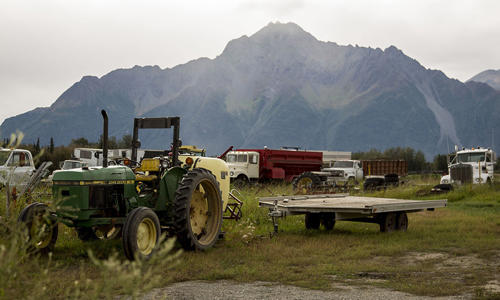 This exhibition and accompanying series of public programs look at how Alaskans connect and share through food, using themes ranging from recipes and the home kitchen to self-reliance and subsistence.
On view Feb. 22, 2019 through Jan. 12, 2020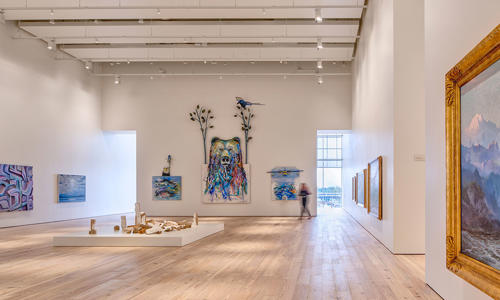 The Anchorage Museum's Rasmuson Wing helps tell the story of Alaska and the North. Its design and materials used reflect a sense of place – in this case, Anchorage, Alaska, a Northern city within a sub-Arctic landscape. Presented in the wing's Art of the North galleries are more than 200 works from the museum collection as well as some new additions.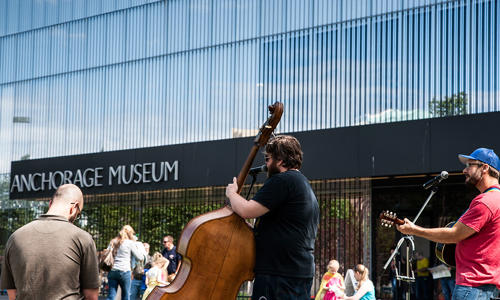 General Anchorage Museum images, including the Smithsonian Arctic Studies Center, Discovery Center, Museum Shop, galleries, and Muse restaurant.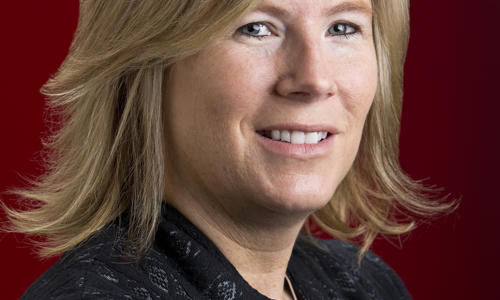 Julie Decker, Anchorage Museum executive director and CEO