Note: To support community efforts to stop the spread of COVID-19, SEED Lab has suspended public programs and open hours through April 6.
SEED Lab is a space and a way of thinking, creating and convening, seeking creative and critical ways of responding to climate change. We host conversations and organize a series of public art projects
For more information about how to get involved or collaborate on a project or event, contact us at seed@anchoragemuseum.org. For information about public events held at or with SEED Lab, follow us on Instagram or check the Museum calendar at https://www.anchoragemuseum.org/visit/calendar/
SEED Lab is one of five winners of the Bloomberg Philanthropies Public Art Challenge. The Municipality of Anchorage is a partner with the Anchorage Museum to create public art that explores pressing social issues.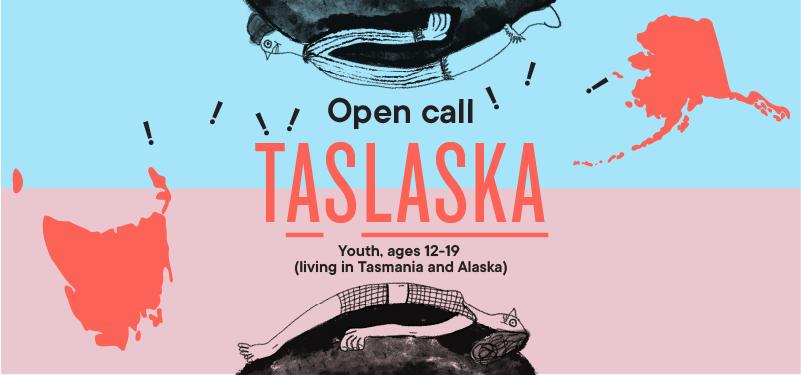 Places perceived as peripheral are often at the center of environmental knowledge, change, adaptation and response. In these ways, they are connected rather than remote. People in peripheral places share a sense of time and landscape. With Taslaska, we connect Tasmania and Alaska. We invite contributions to our virtual zine, hosted by the Anchorage Museum in Alaska and Project O and the Burnie Art Gallery in Tasmania.
www.anchoragemuseum.org/taslaska

Throughout time, humans have developed essentials for survival—tools, kits and constructions for making it out of dire predicaments alive—anticipating the inconceivable. We seek images, ideas, words and inventions as well as survival manuals or proposals for constructions and installations—all for future readiness, whether practical, imaginative or speculative