Interested in being an innovator or creative-in-residence at the SEED Lab House? Email your bio, a project idea (research, creative) or need, and how it would connect to SEED Lab's priorities of climate + future: seed@anchoragemuseum.org
Katie Basile
Katie Basile is a photographer and multimedia storyteller from Bethel, Alaska and will be the SEED Lab artist-in-residence in November 2020. After graduating with a photojournalism degree from the University of Montana, Katie lived in Prague and interned with Spectrum Pictures. Eventually she settled in Brooklyn, New York, where she lived and worked for six-years. Katie recently returned home to Bethel, Alaska, where she continues to focus on documentary work and explores multimedia storytelling with rural Alaska youth.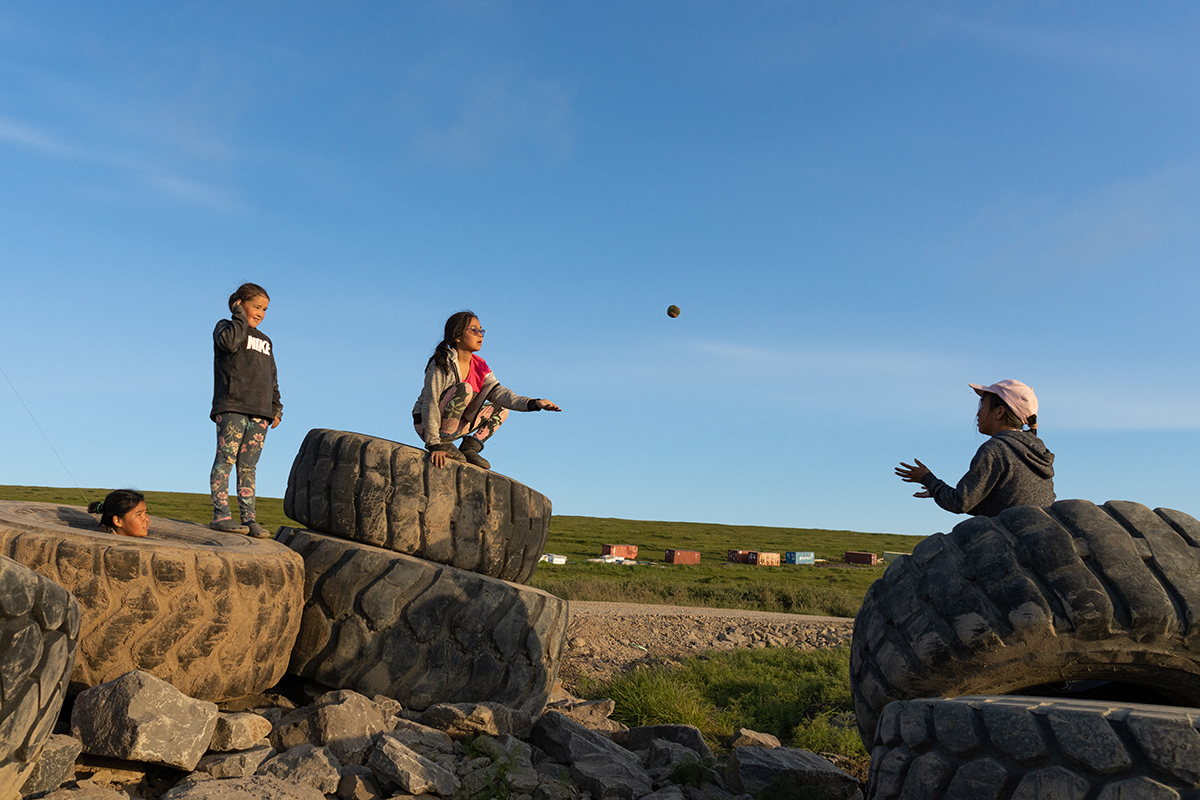 Dear Newtok
Ash Adams
Anchorage photographer Ash Adams will be Artist-in-Residence in October 2020. Ash Adams is a photojournalist and documentary photographer based in Anchorage, Alaska who works primarily for national and international media. Adams' work has been featured in The New York Times, The Guardian, The Wall Street Journal, The Washington Post, Mother Jones, Rolling Stone, TIME, GEO, Stern, Aljazeera America, and other national and international publications. Adams is a recipient of a National Geographic Society grant for an extensive project in 2018 and 2019, a 2018 VSCO Voices grantee, and was named one of Time's 51 Instagram photographers to follow in 2016. In 2019, Adams was awarded one of six Sony Alpha Female Creator-in-Residence awards to work on a project in various regions of the United States in 2020.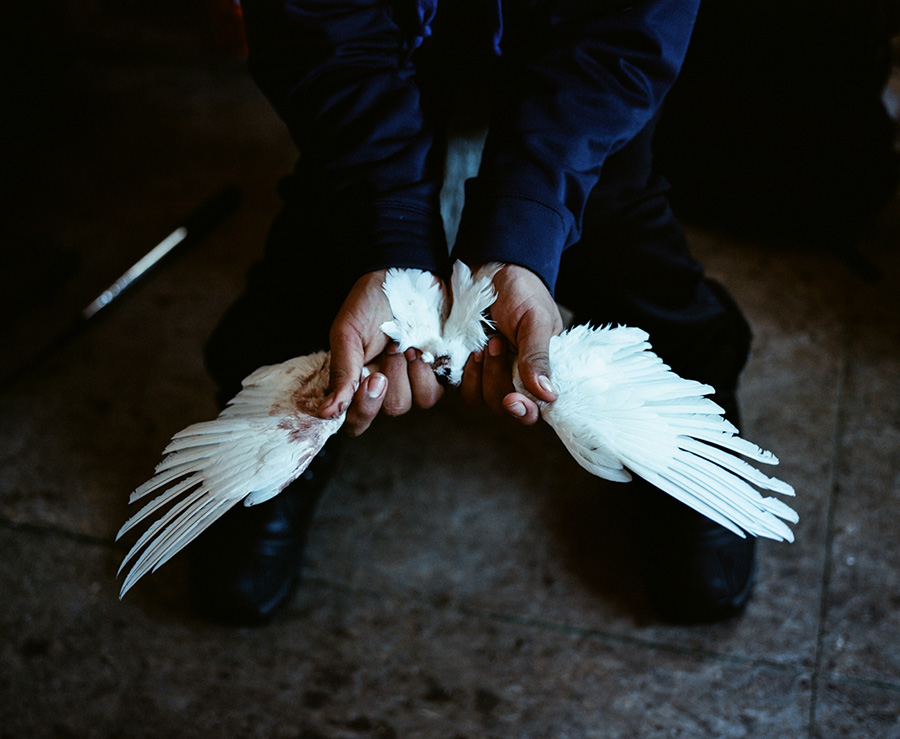 To Become a Person
Thomas Chung
Thomas Chung, with local artists from Anchorage and UAA, will be in residence at the SEED Lab. They will approach the SEED Lab as an experimental painting space and will be creating a mural on the east side of the SEED Lab building along A Street.
Chung was born in New Jersey and grew up in Hong Kong and New York City. He received his Bachelor of Fine Arts from the San Francisco Art Institute in 2010 and his Master of Fine Arts from Yale University in 2013. He has participated in numerous group and solo shows throughout the United States. His multidisciplinary work has been written about in Art in America, The New Yorker and Modern Painters Magazine. Chung has lived in Anchorage for the past six years, and is a Fine Arts faculty member at the University of Alaska.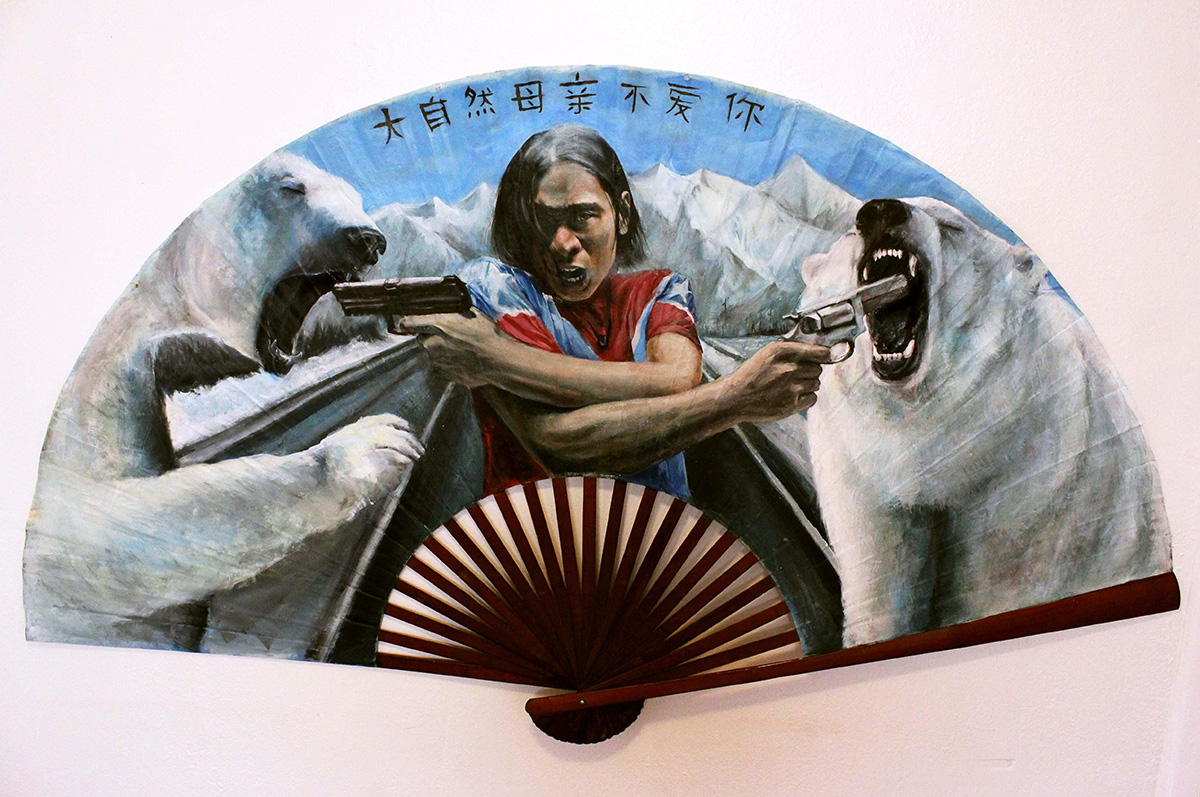 Mother Nature Does Not Love You, 2016
Oil paint, acrylic paint, silk, wood
Anchorage Museum Collection, Rasmuson Foundation Art Acquisition Fund
Ted Kim
In residence April – June 2020 was artist Ted Kim. Ted Kim is an Anchorage-based skateboarder and artist. He has been featured in international and local publications, including Thrasher Magazine, and has exhibited his work since 2003. Kim was born in Hawai'i and moved to Anchorage at the age of three when his father took a job with Reeve Aleutian Airlines. Ted worked with the Museum illustrating a Dena'ina language book and creates an interior mural at SEED lab using Sharpies. He also created a mural for the lobby of City Hall, working with the Municipality of Anchorage Public Art Program and a mural in downtown Anchorage on L Street near Third Avenue.