Interested in being an innovator or creative-in-residence at the SEED Lab House? Email your bio, a project idea (research, creative) or need, and how it would connect to SEED Lab's priorities of climate + future: seed@anchoragemuseum.org.
Nina ELder

Artist-in-residence, May/June 2021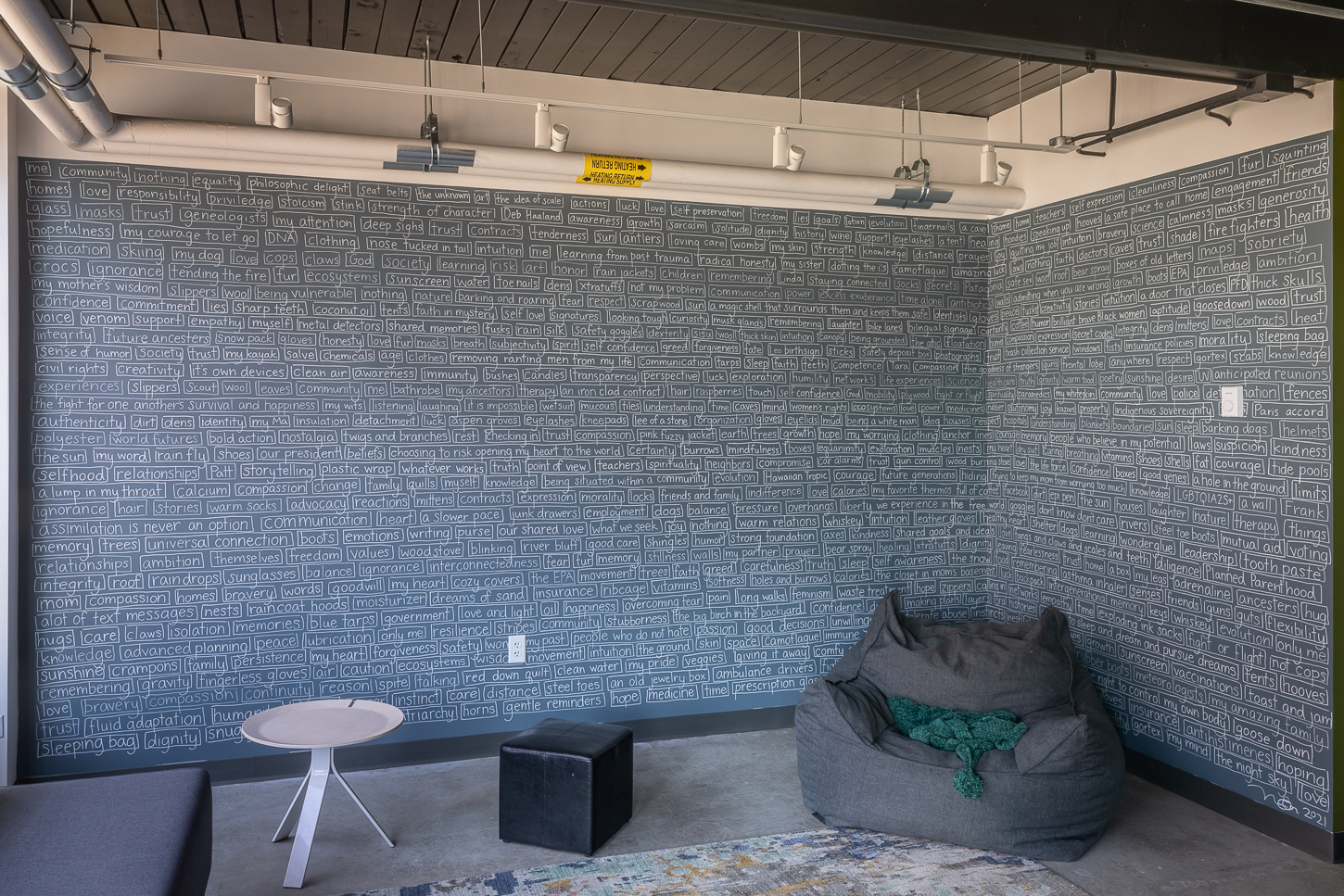 IMAGE: PHOTOGRAPHY BY NINA ELDER
A residency and mural by Nina Elder that incorporates feedback through a series of workshops and questionnaires related to Elder's project What protects you? Artist Nina Elder's artwork employs a stream of consciousness list making as a way to think through categories of information and concepts. By responding to the question "What protects you?", emerging words organized as long lists functions as poems, manifestos and a visual rhythm in 2D artwork. Elder presents her work and how list making vitalizes our responses to large and comprehensive questions in our time. The work examines how answers to the question "What protects you?" opens up new perspectives, new knowledge and self-reflection. 
JIABAO LI

Artist-in-residence, June 2021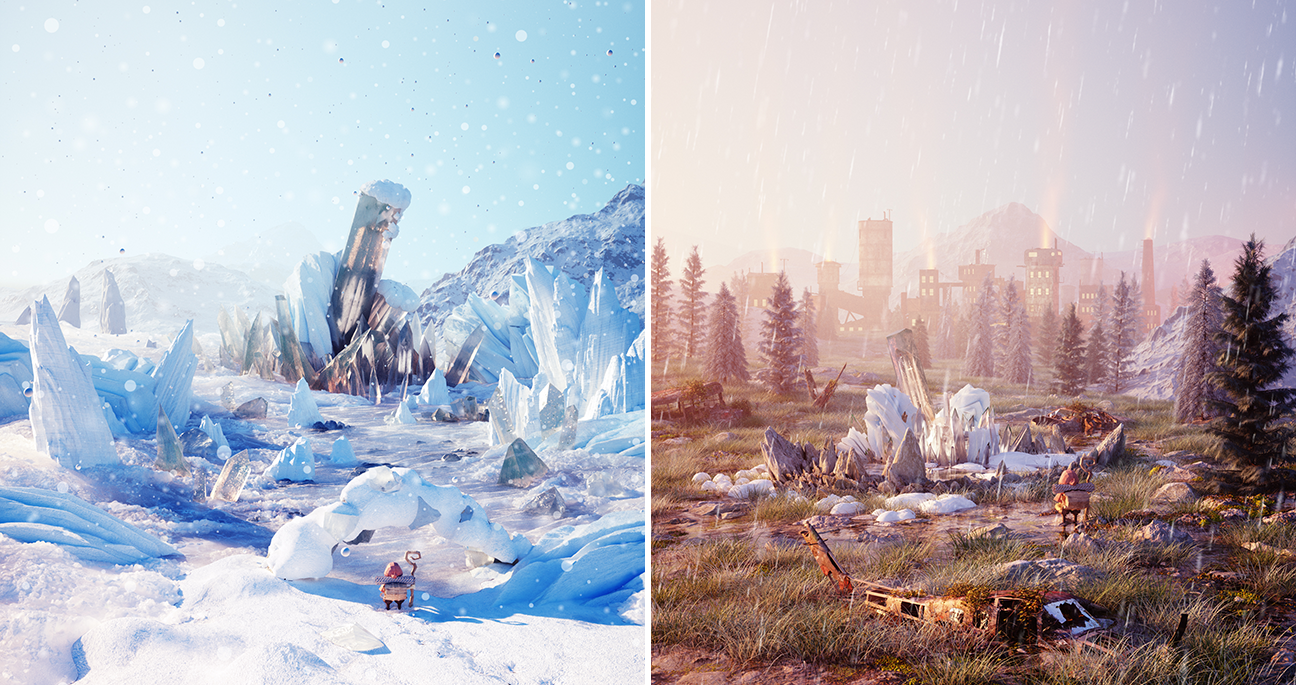 IMAGES: "ONCE A GLACIER," 2021. DIRECTED BY JIABAO LI. PRODUCED BY JENNY GUO. ILLUSTRATIONS BY BOXIANG YU.
Working at the intersection of emerging technology, art and design, Jiabao Li creates new ways for humans to perceive the world. She works across nature, humans' designed environment, and belief structures and creates works addressing climate change, humane technology, and a just, sustainable future. Her mediums include wearable, robot, AR/VR, projection, performance, software, installation. Her works range from performances in the wild nature, viral videos and websites that spread the discussions to a wider audience, to prosthetics that create intimate experiences. 
In Once a Glacier, Li's VR installation that tells the story of a relationship between a girl and a piece of glacier, where as the girl grows up, the existence of the glacier is threatened.
VIDEO: "GLACIER'S LAMENT," 2020. DIRECTED BY JIABAO LI. PERFORMED BY ANOUK OTSEA, LINDSAY CLARK, JAMES CHENG. FILMED BY RYAN CORTES PEREZ.
In Glacier's Lament, Li and her collaborators use data from glacier melting in the past 60 years to compose music and dance with local musicians who have watched the recession of the Mendenhall glacier over their lifetimes in Juneau, Alaska. 
ARTIST STATEMENT
Glaciers are sentinels of climate change. They are the most visible evidence of global warming today. This series of work embodies the beauty, rapid change, fragility, destructive power, and magnificence of glaciers. At the same time, they challenge the audience with the dramatic, irreversible ecological damages from climate change. Each note is one season in a year. In the winter, the glacier is frozen so the pitch is low. In the summer, the melting rate rises so the pitch is high. Towards the end, the melting overflows into spring and autumn, and the melting in the summer becomes faster. The artists performing the piece were filmed on the glacier, in collaboration with the glacier's own sounds.