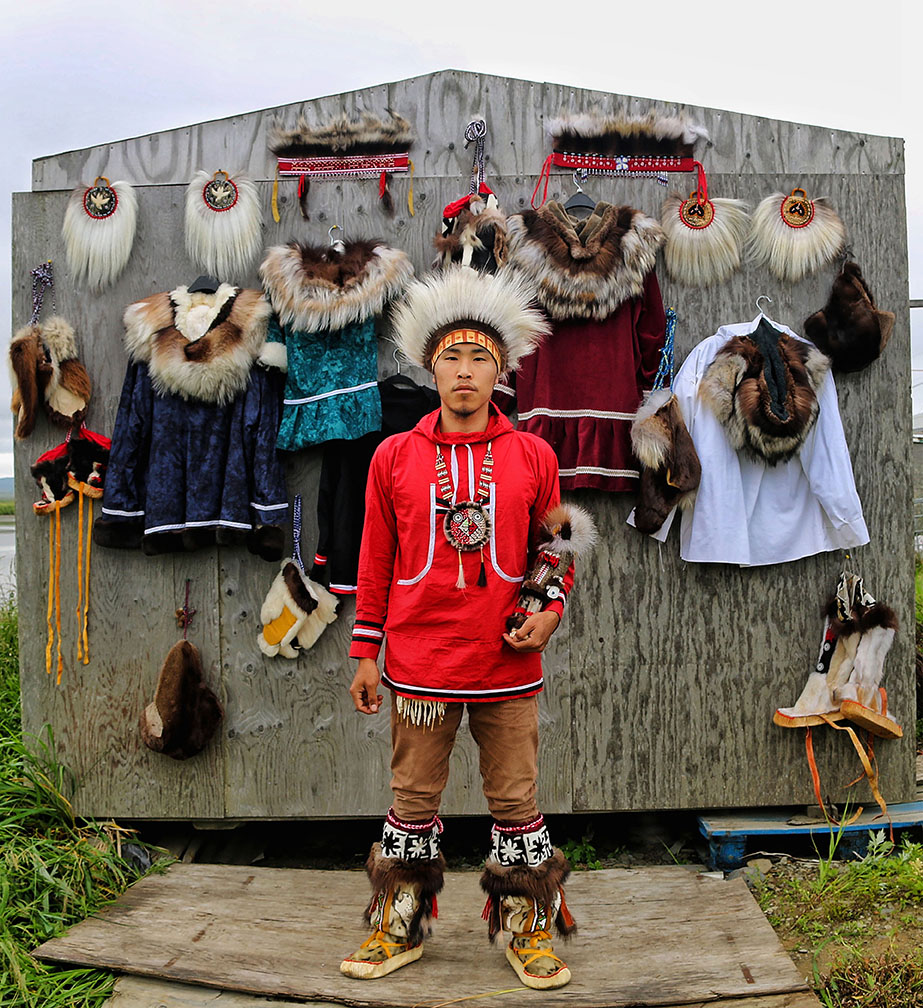 Quki/Golga Oscar is a two-spririt Yup'ik artist currently based in Southwest Alaska. He grew up speaking Yup'ik and participating in subsistence activities with his family. He also learned to skin sew, weave grass baskets, and bead from his mother and grandmother.
Oscar creates intricately designed garments and adornments including parkas, mukluks, kuspuks, as well as beaded and quilled necklaces, headdresses, and dance fans.
Oscar is a graduate of the Institute of American Indian Arts and is currently pursuing his Master's in Education from the University of Alaska Fairbanks. He is a recipient of a 2021 Individual Artist Award through the Rasmuson Foundation and a 2022 Pacific Northwest Artists Fellowship.