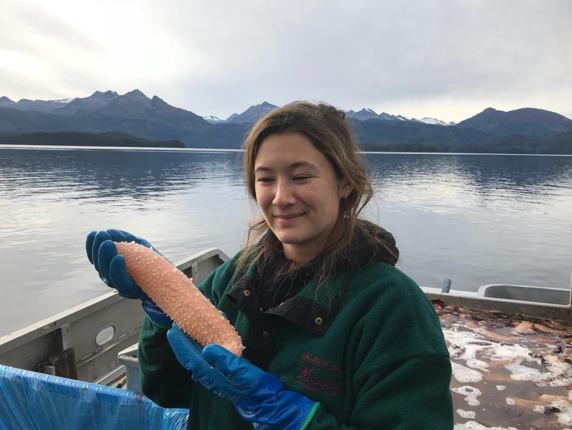 Ellie Schmidt is an interdisciplinary artist grounded in feminist theory and marine ecology. Her practice includes nonfiction film, large scale wood cuts, underwater photography, installation, sculpture, and "comic poetry." By overlaying women's stories with instances of environmental degradation, she seeks to understand the emotional landscapes of love and loss.
Prior to moving to Ann Arbor, Ellie lived in Sitka, Alaska, where she worked as a commercial salmon fisherman. Over the years she has completed several film and photography projects with fishermen, conservationists, and the local Tribe in Sitka. She also captains her own sailboat and snorkels whenever she can.

In the years since graduating from Carleton College in 2014, Ellie has created three award-winning underwater (and above water) films, attended several residencies including the Arctic Circle Residency in Svalbard, and co-founded The Selkie Zine, a small feminist publication.

Read Ellie's blog. Watch her livestream.