This house is proposed to be a house of massive construction and progressive growth for poor people of all the cities of the world.
Housing represents 70% of land use in most cities. 2 billion new homes will be needed by 2025. Due to the social inequality produced by the neoliberal economic system that has produced many poor people and most rural people are moving to the cities.
Here we propose a 2-story house with an initial surface of 60 square meters that can go up to 90 square meters. It is proposed to build the most important structural part that would be the 2 side walls of tempered compressed adobe block, the small mezzanine and the roof will be reinforced concrete.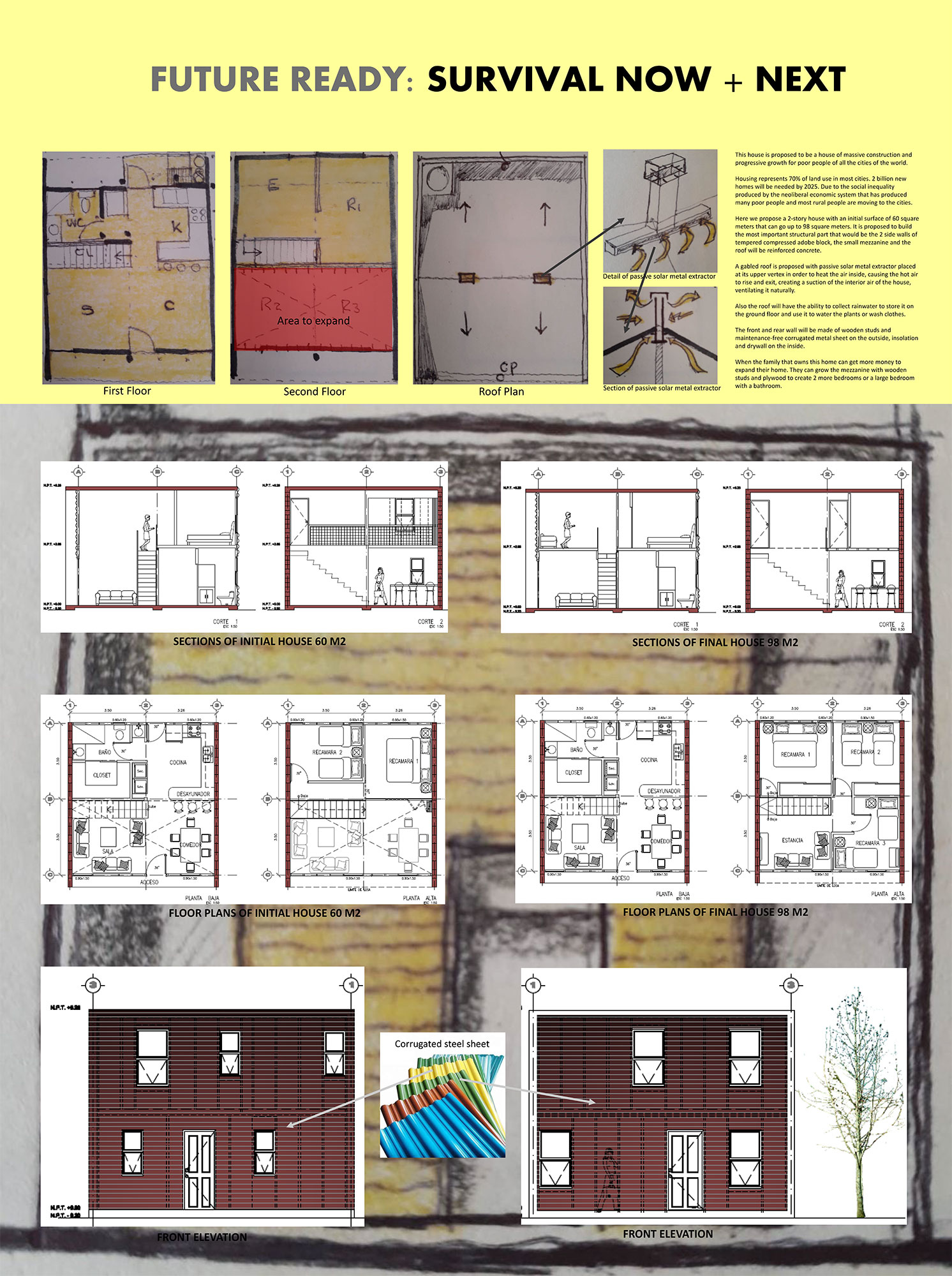 A gabled roof is proposed with passive solar metal extractor hoods placed at its upper vertex in order to heat the air inside, causing the hot air to rise and exit, creating a suction of the interior air of the house, ventilating it naturally.
Also, the roof will have the ability to collect rainwater, store it on the ground floor, and use it to water the plants or wash clothes.
The front and rear wall will be made of wooden studs and maintenance-free corrugated metal sheet on the outside and insolation and drywall on the inside.
When the family that owns this home can get more money to expand their home, they can grow the mezzanine with wooden studs and plywood to create two more bedrooms or a large bedroom with a bathroom.