Images from video I want to be selfish again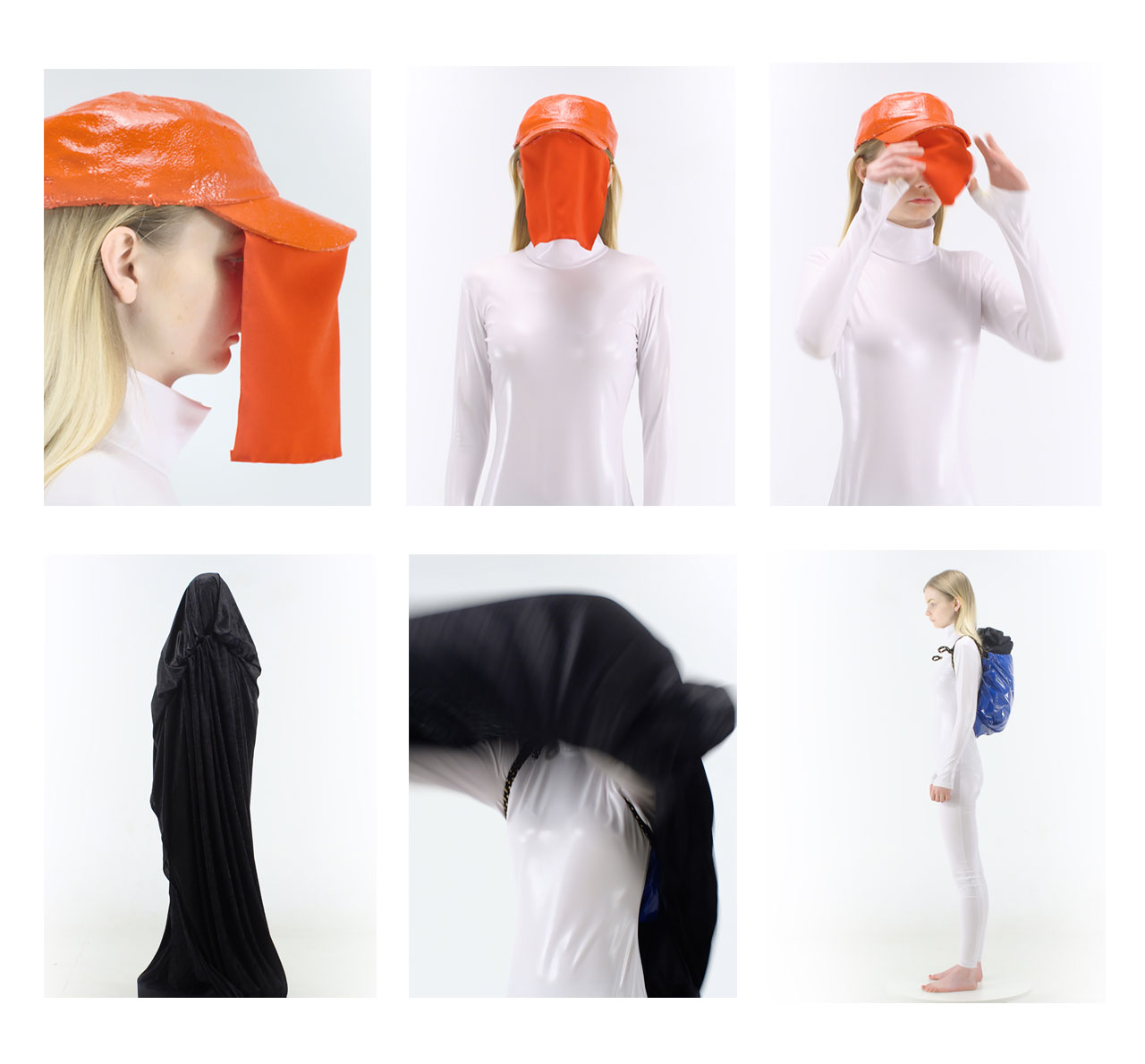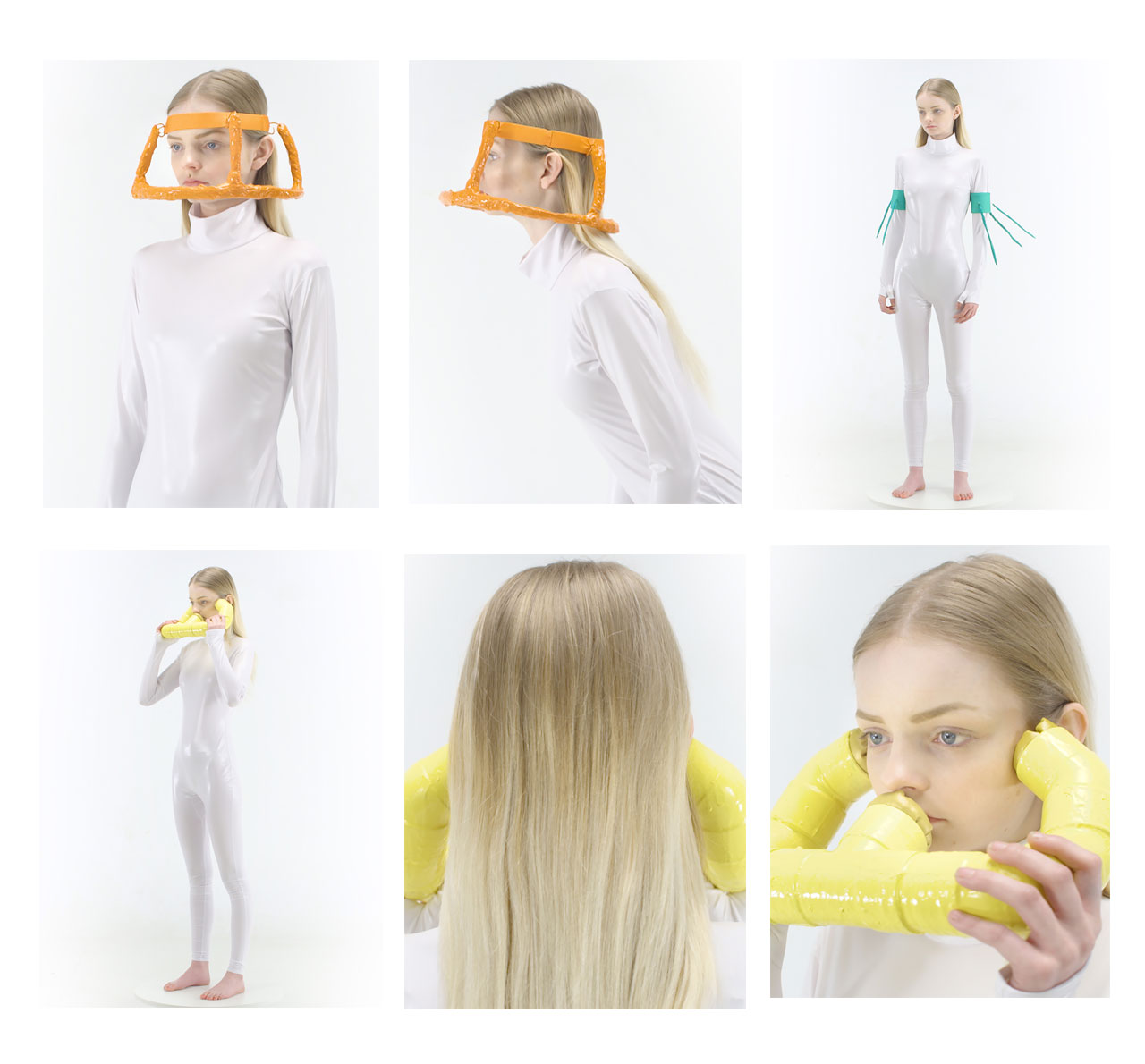 The images are film stills from the video "I want to be selfish again":
The video demonstrates social attachments to take social rules into your own hands.
The unwritten rules of conduct ensure a lack of freedom in social situations. For example, one can not just leave, or only talk about themselves. To be more efficient and be able to act to your true feelings, attachments that facilitate this are demonstrated in the video. The video is a futuristic image in which the human creates their own social freedom. The elements are humorous, absurd and confront a social problem of underlying feelings.
Now with Covid-19 and the current situation in the world, social behavior is changing. The inventions shown in the images will help people with behaving the way they want. Especially now the objects may come in handy.