Qamutit - Home
Qamutit (Inuktitut: ᖃᒧᑏᒃ;: an Inuit designed sled for travel on snow and ice.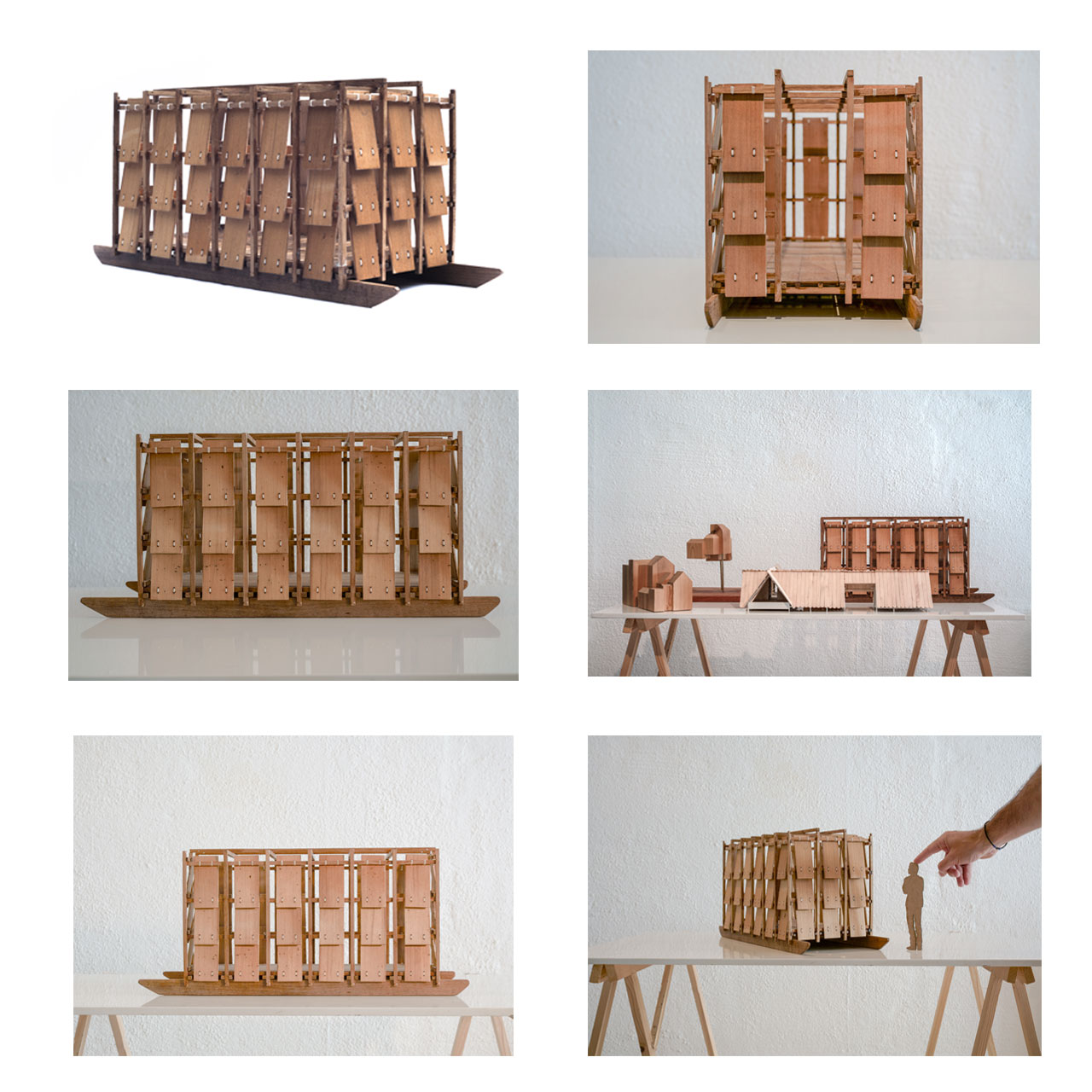 This conceptual sled-house exhibits a catalogue of ideas and perceptions on the meaning of "home". The project seeks to stimulate dialogue between itself and the audience by inviting visitors to share and further develop the concept of the Home.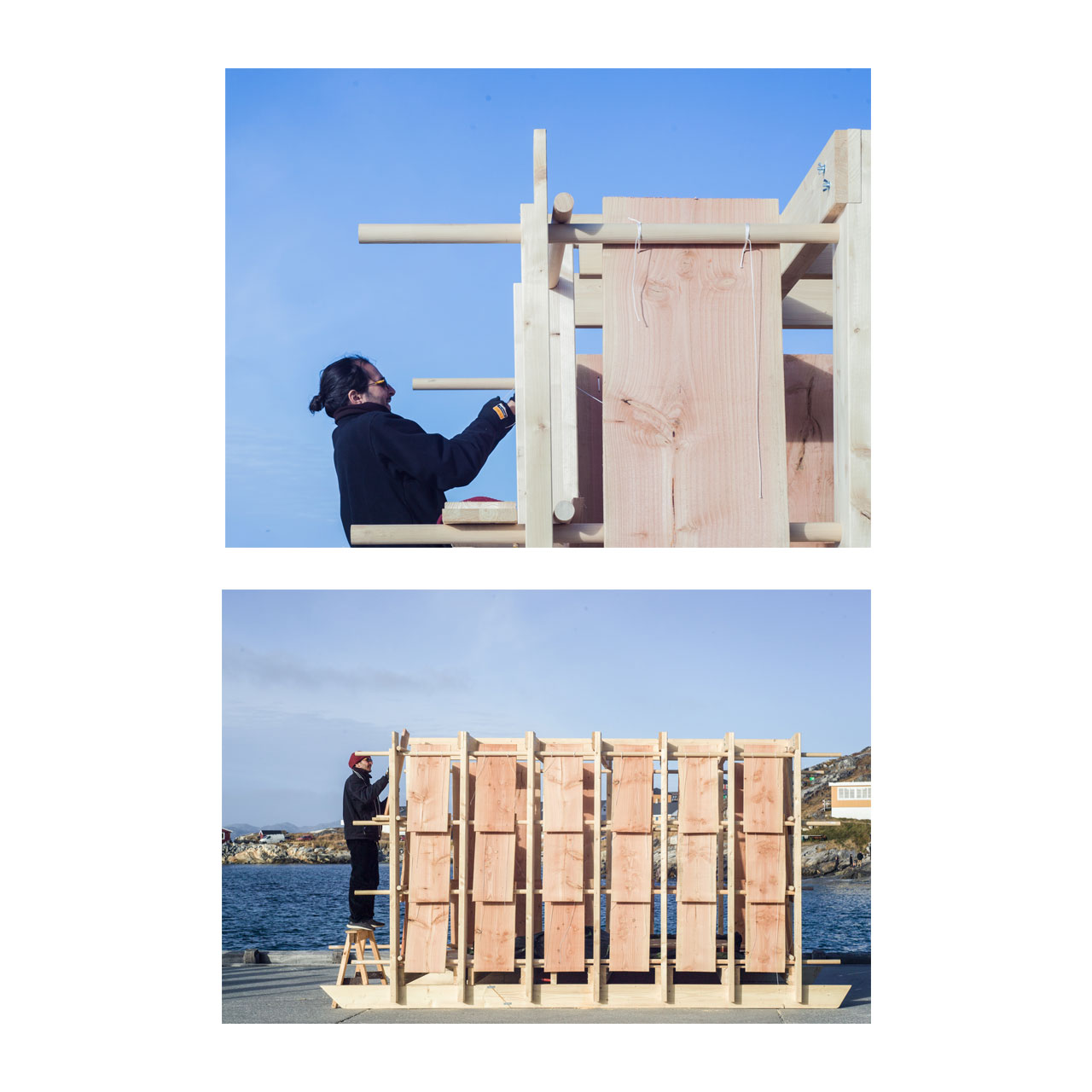 The construction of the exhibition piece is inspired by traditional Inuit building techniques, utilising the method of poles in accurately cut holes instead of bolts and screws and tying methods with lashings creating self-locking knots.Traditionally, these methods were used for maximum durability; the structurally flexible joints are ideal for travelling long distances on ice and snow through the arctic regions. The sledge's "timber scaffolding" structure holds a series of solid douglas fir panels, each of them with an individual's story on the subject of home and what it means to them.