Becoming-with: A Rhizomatic Solar Cart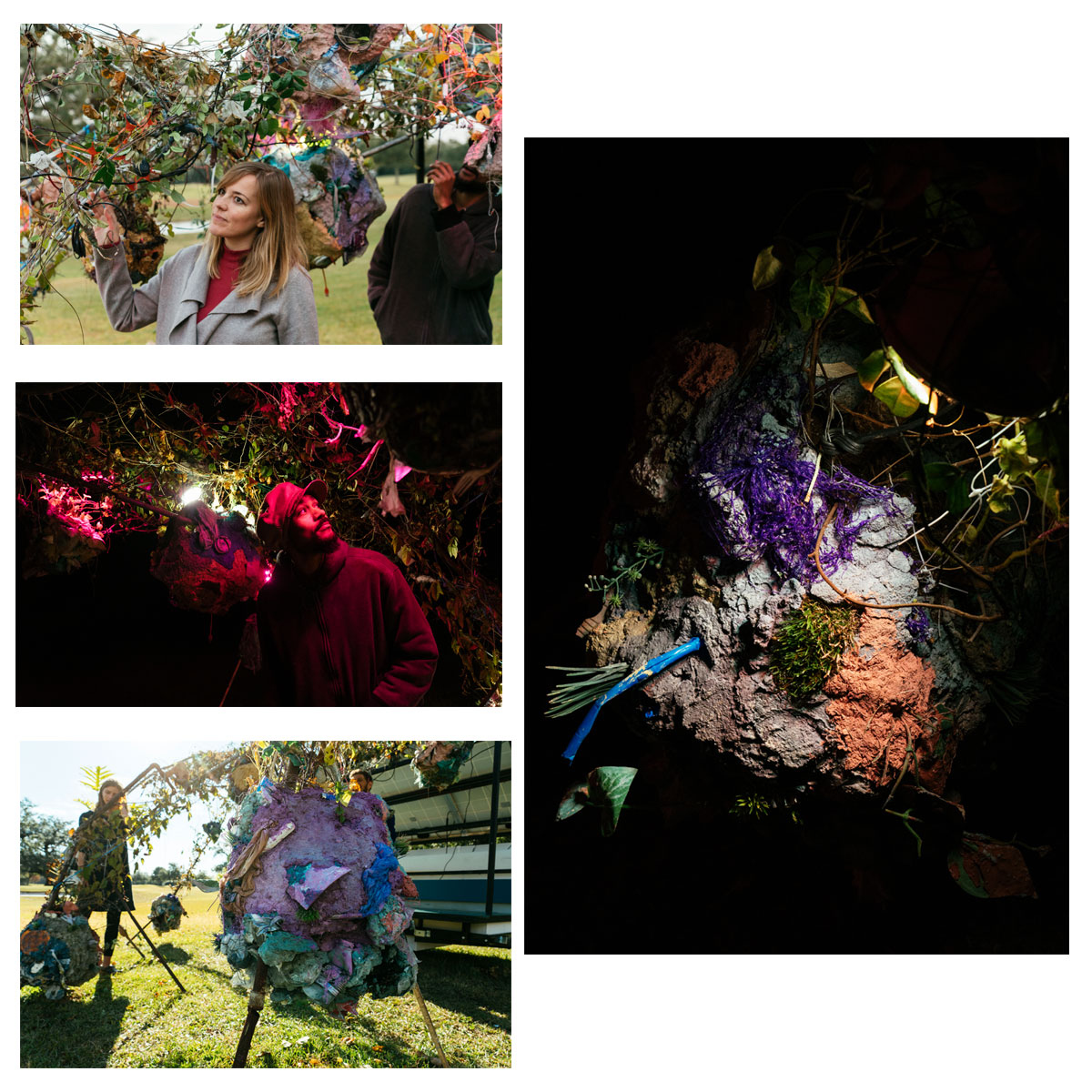 Metal, wire, disposable plastic waste, cement, sugarcane, recycled paint, soil, Louisiana native and locally adapted vines, LED grow-lights + solar panels, batteries and electrical components, rain-water collection tank, and water pump dimensions variable (2019)
This installation is a nomadic hybrid ecosystem rooted in the past, present, and future of Southern Louisiana that explores what it means to live here in a time of global warming.
One half of the structure harvests solar energy and rainwater that will feed the plants grafted off the other side of this portable renewable resource. The installation combines practical sustainable ways of reducing the energy demands of our daily lives with imagined ecosystems that will colonize our cultural detritus after we have made this place unlivable if we don't change course.  The installation moves throughout the city of New Orleans powered by humans, so that the moving of the piece also becomes a performance piece and an important part of the process.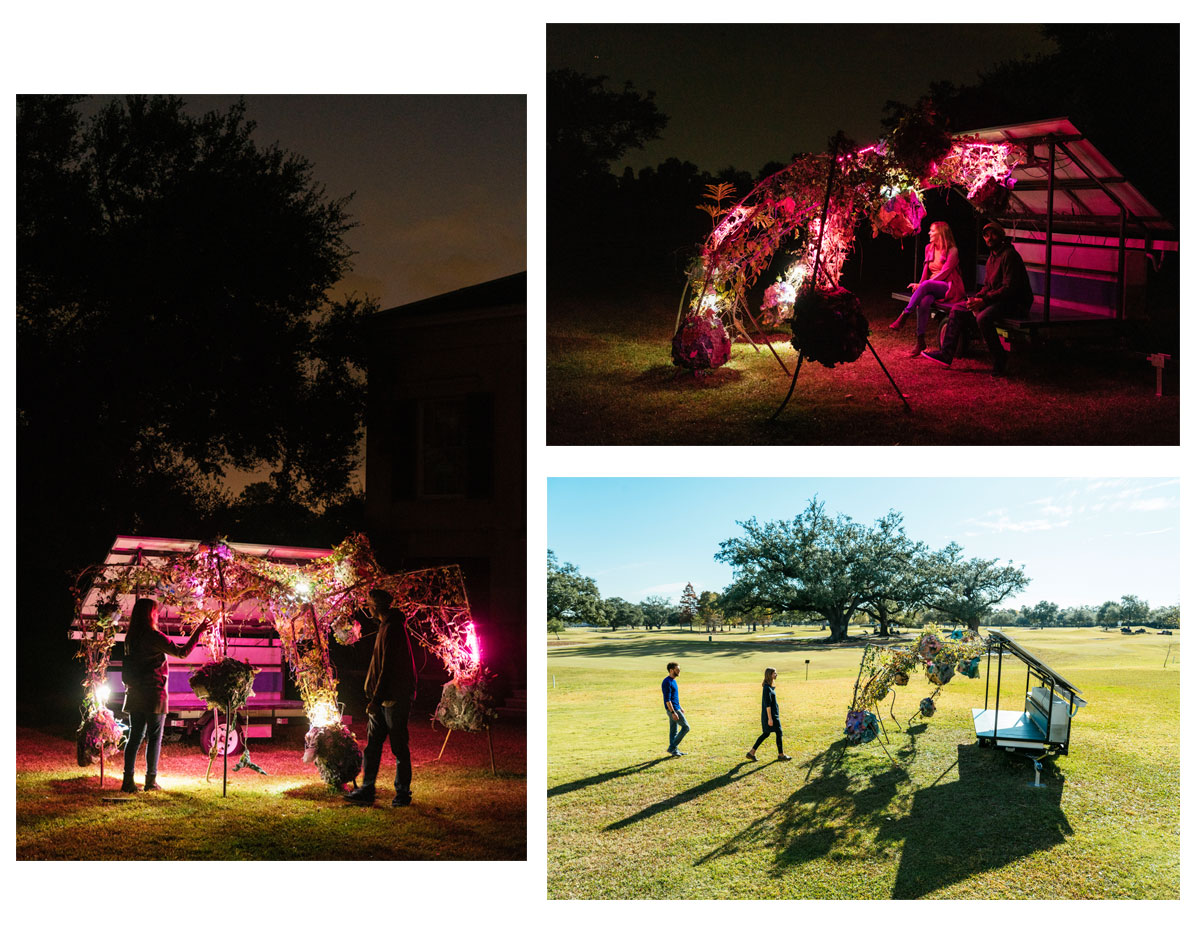 The materials in the sculpture reference a history of Louisiana over time: mud mixed with sugarcane, the chattel slavery crop, over pipe, embedded with plastic, and planted with native and locally adapted vines. These conglomerate structures become like palimpsests, tracing a history of extraction and exploitation to reveal a future where plants are growing out of our waste products. At the same time the installation is powered by renewable resources, a tangible step forward if we are to divest from fossil fuels and shift toward a livable future for generations to come. This installation—which requires several people to come together to move it— becomes its own organism, gathering water and energy and creating a space that can also be adapted and changed over time.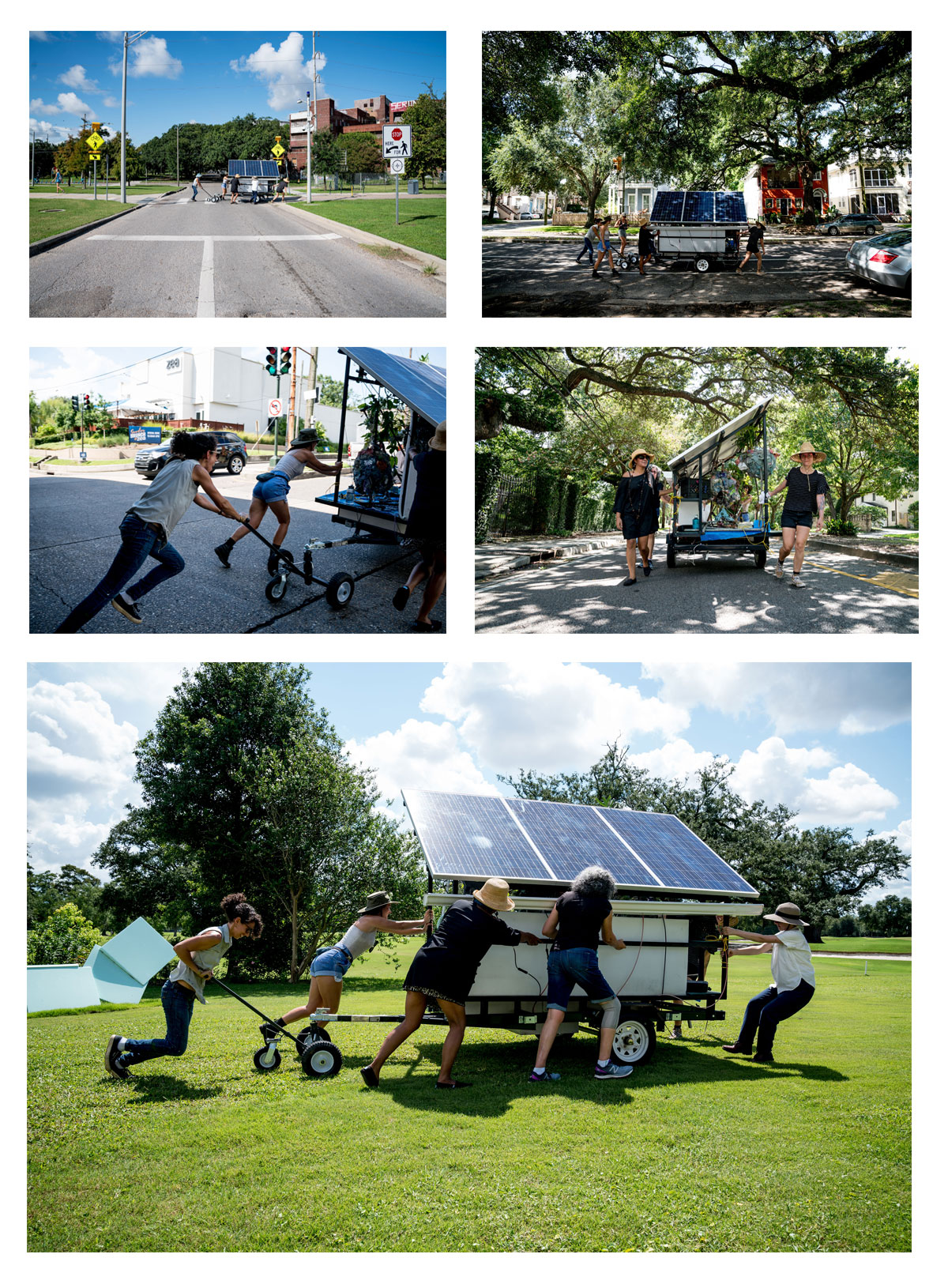 In this iteration of "Becoming with," the solar cart is welded to a sculptural dystopian garden, but the structure is meant to be rhizomatic: it is nomadic, nonhierarchical, and entangled with many things. It can connect to and power many different structures and activities.