Social Plug-in Plan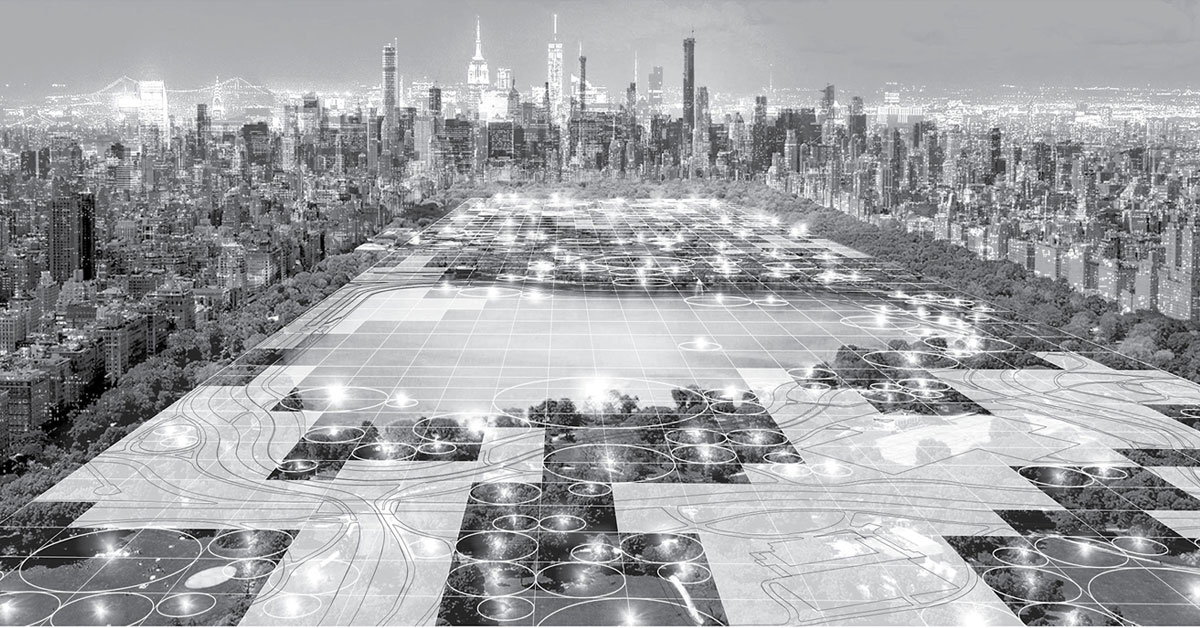 Is it a right for everyone to access public space, even in the new normal period?
Can we redefine the public space, and suggest a new public behavioral mode?
Can New York's big problem be solved by small intervention?
This project fabricates a fictional context of near future when New York's public space is re-opened and a citywide policy of Social Plug-in Plan is implemented. It delineates a radical yet possible scenario of tomorrow, in which personal freedom to access public space and responsibility to keep safe distance are compromised under a hypothesized new normal.
September 2020 New York. No one ever imagined that the Big Apple ---- the center of the world ---- has become the center of the pandemic. Half year after the outbreak, the city government announced a new policy today: The Social Plug-in Plan (SPI Plan). The plan includes three parts: the SPI device, tool kits, and map.
SPI Device: This portable small device with new AR technology can project a Social Territory ---- the safe activity space ---- on ground when you are enjoying public life. The number of people in your group determines the radius of the space.
SPI Tool Kits: The SPI Tool Kits is a set of items to enhance the experience during the time spending in the park. It gives freedom to every New Yorker to rebuild their ideal public life under the new normal.
SPI Map: Before bringing the SPI device and tool kits to a specific park, people need to sign up a slot in an APP called the SPI Map. Slots are released every day to all neighborhoods in the city according to the population and distance to nearby public space.
The Survivor Day: The establishment of this day is not only in purpose to memorize those who left us, but also because all of us who survived from the pandemic war are HERO fighting with the virus.