7 dwellings
"A city is an ecosystem that is constantly evolving and one of the current challenges in architecture is, through the shape and form of the project, to anticipate the lifestyles of tomorrow." Andrea Guazzieri
Architect Andrea Guazzieri, founding partner of Paris-based architecture firm GFC proposes a new form of dwelling aiming to heighten the qualities of mutability in the urban setting. 
Located on a corner plot at the municipal boundary between Vitry and Villejuif, the project for 7 dwellings questions the relationship between suburban expansion and territory. The concept balances pragmatic issues of space. Instead of housing with underground parking, we have opted to raise everything to one level, and completely empty out the ground floor. These spaces will initially serve as an entrance area, covered terrace, garden extension, or parking for one or two vehicles. Such an open system generates growth, as, depending on the choice and needs of the inhabitants, the ground floor can be closed off by simply adding four walls, thereby creating a natural extension of the house.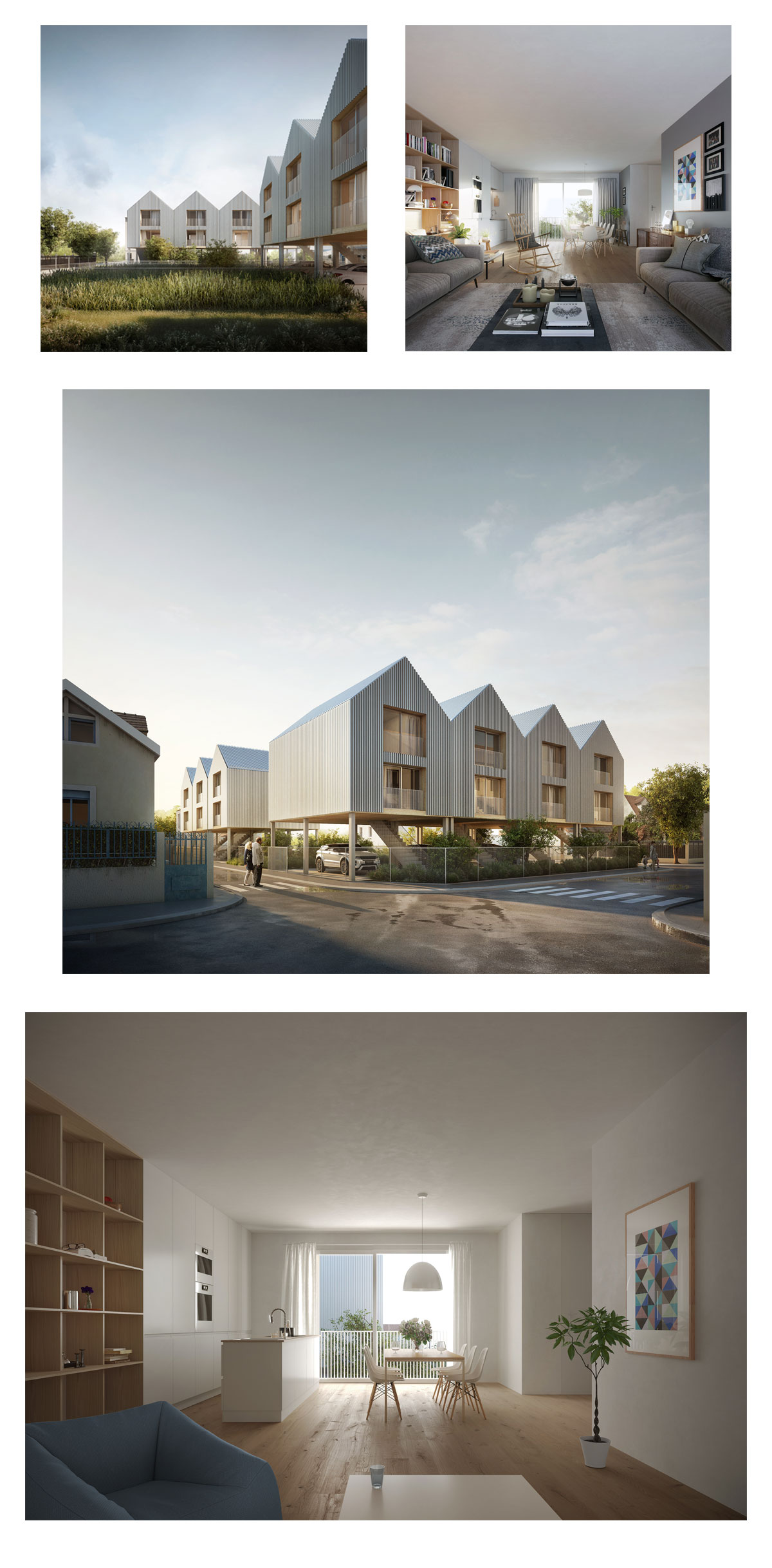 'This project is based on two postulates of the city of tomorrow: mobility and land use planning, says Andrea Guazzieri. 'On the one hand, owning a car remains a requirement of today and tomorrow. But looking at the social, cultural and economic dimensions of urban life, and the evolution of shared transport, it is expected to become less common. On the other hand, the idea that the earth and land are limited and precious resources is key to the concept of the project. As architects, we have a duty to value every square meter and imagine how our architecture can evolve to adapt to lifestyle changes and potential modes of occupation and use.'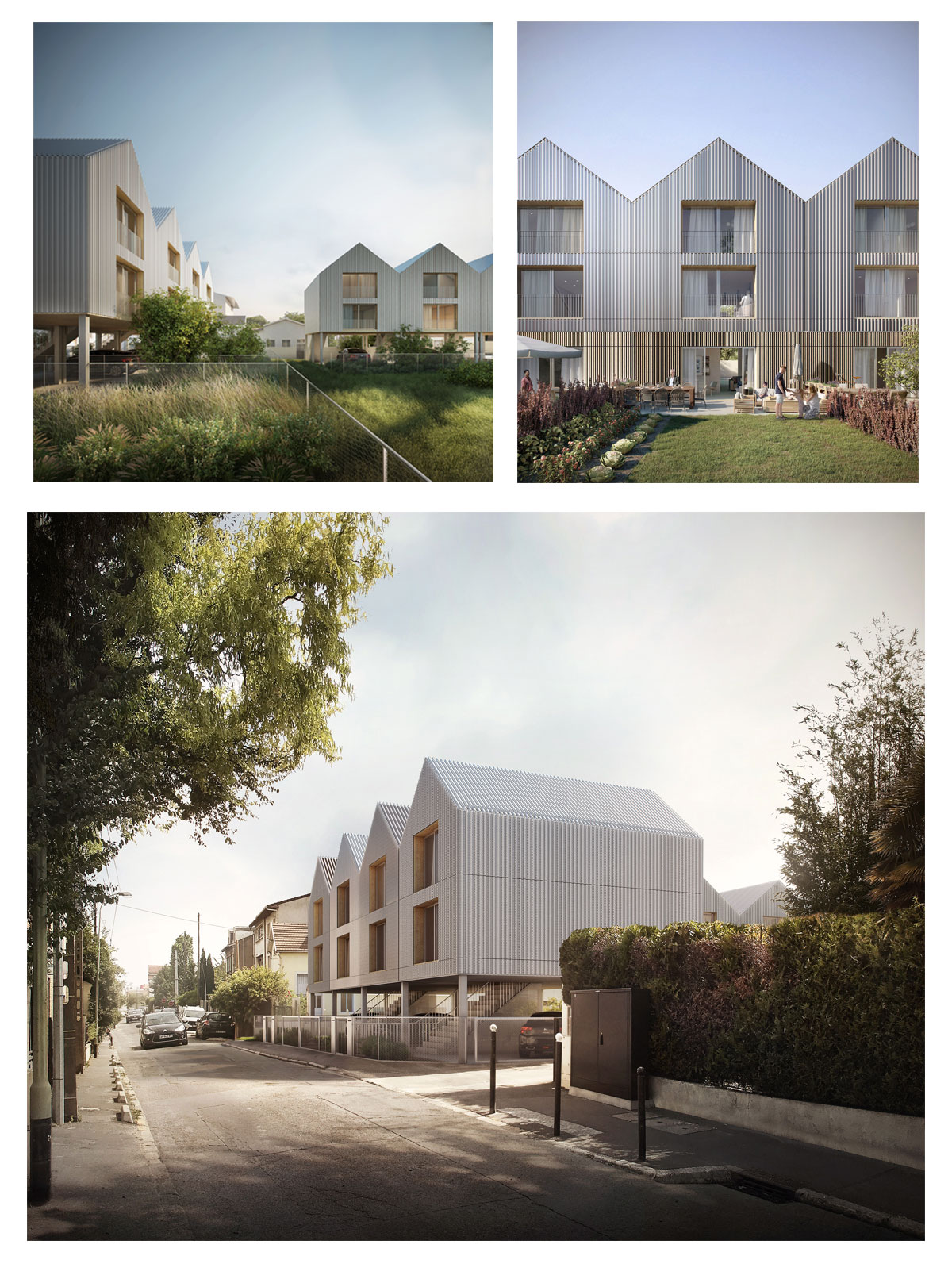 Stilt houses 
This concept adopts a less conventional approach, to develop an intelligent form which favors and amplifies quality of use, spatial fluidity and transparency. Rather than placing the house at ground level with the parking areas below it, we chose to completely free the ground floor and place the houses on stilts. This simple gesture provides residents with a partially covered garden spreading over their entire plot, as well as complete permeability from outside the area inwards. Residents can thus benefit from 100 square meters of outdoor spaces, instead of just 40 square meters.
A standardized structure
The choice of materials and of the construction method was an important step in the project and it occurred early in the process. It was a question of achieving an overall visual and constructive coherence, by creating a strong but subtle presence, while fitting within the total budget. The use of a prefabricated and standardized structure made of wooden beams and columns makes it possible to rationalize and optimize construction costs. This structure was then clad in light metal allowing for each dwelling to form an identity. This construction method meets energy performance requirements.