ALASKA COMMUNITY DONOR WALL
Building the Future: One Block at a Time
THE STORY OF ALASKA IS THE STORY OF OUR PLACE.
It's the shared stories of the people and landscape that bring us together, and that we'll share with the world through the new Alaska Gallery and the Museum Expansion – both opening in Fall 2017.
But we can't bring these stories to life without your help.
While grants will fund construction and renovation, your support will make it possible to conserve and care for the many paintings, objects and artifacts that will be on view in the new galleries.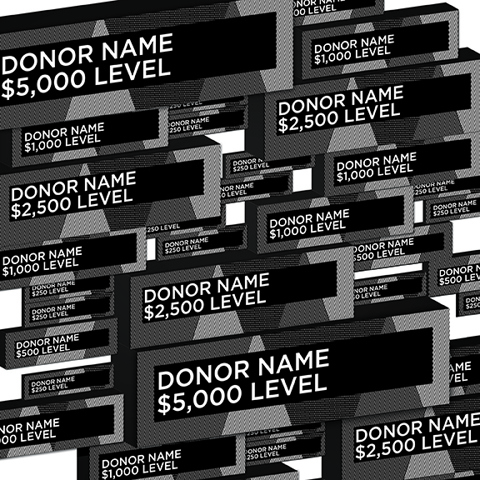 CONTRIBUTION LEVELS:
$250 XS block
8 x 2 in 32pt font
tax deductible amount: $234
$500 Small size block
11 x 3 in 48pt font
tax deductible amount: $484
$1000 Medium size block*
14 x 4 in 58pt font
tax deductible amount: $934
$2500 Large size block*
22 x 6 in 95pt font
tax deductible amount: $2,351
$5000 XL Block*
28 x 8 in 120pt font
tax deductible amount: $4,707
Blocks must be reserved by Feb. 20, 2017.
*Payment plans are available for blocks over $1,000. Contact (907) 929-9226 or email ltobin@anchoragemuseum.org for more information.
---
MAKE YOUR DONATION TODAY
Support the Museum expansion or the re-envisioned Alaska Gallery today, and we'll commemorate your gift with a personalized block on the collaborative Alaska Community Donor Wall. Blocks also make great gifts for friends or family.
Reserve your block by Aug. 31 and we'll enlarge your block to the next size, thanks to a matching gifts from the Atwood Foundation and the Anchorage Museum Association.