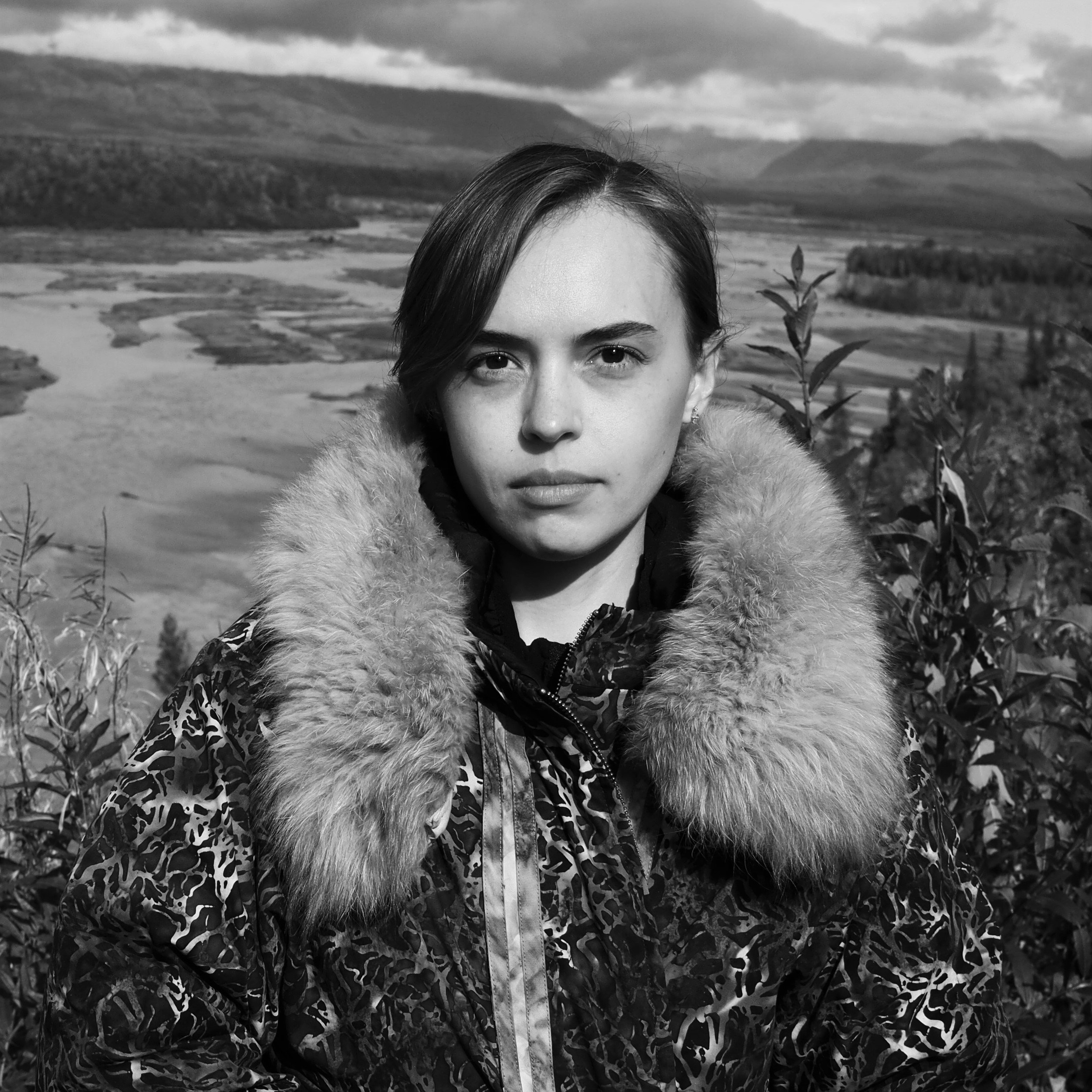 Erin Ggaadimits Ivalu Gingrich - "Uvaŋa Uva Nuna (I am Here Land)"
---
Erin Ggaadimits Ivalu Gingrich is one of the filmmakers featured in "Stories for Climate Justice." She is a Koyukon Athabaskan and Inupiaq carver, painter, and beadworker whose work connects with the historically traditional beliefs of her ancestors on the value of our natural environment as gifts gathered from the land. A childhood spent across the state of Alaska imposed a personal impression of Alaska's biological diversity, mixed with experience of Alaska's sacred subsistence life ways, the true value of our state's ecosystems are immeasurable, and a gatherable gift that was cared for by our ancestors. To establish these beliefs, Erin's work explores representations of these resources that make our environment unique through carved, painted and beaded sculptural mask forms. Erin's family connections are to the communities of Nome, Nulato and Utqiagvik and she currently lives, works, and subsists on the Dena'ina Homelands of Anchorage and Cohoe, Alaska. 
Image courtesy of Erin Ggaadimits Ivalu Gingrich.