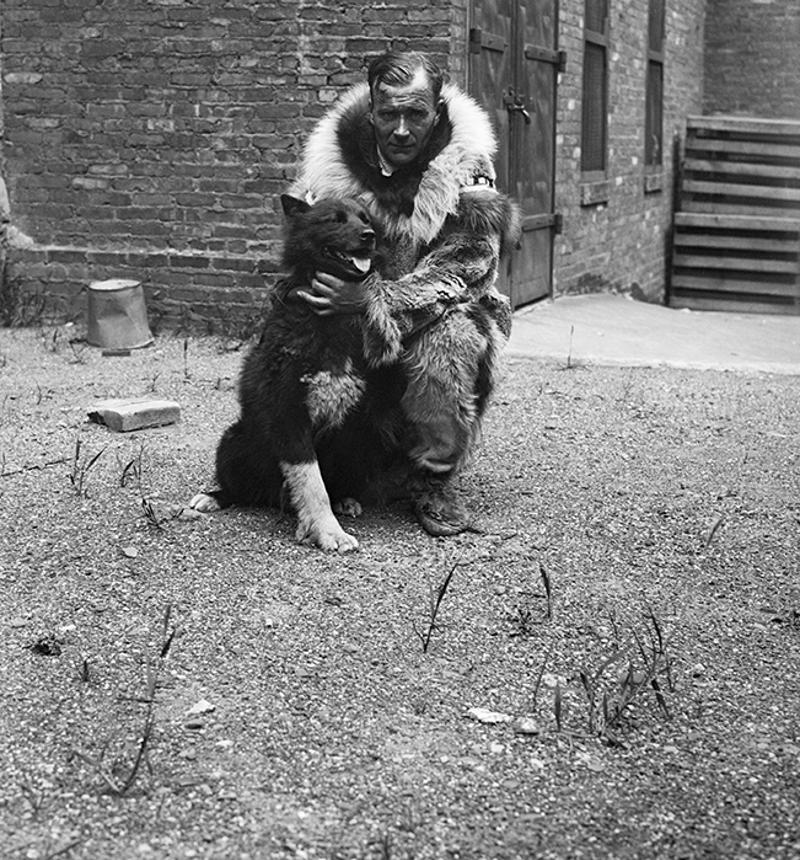 Credit: Photo by Bettmann. Courtesy Getty Images; year unknown.
Sledder Gunnar Kasson and his famous dog Balto
---
Balto was a Siberian husky known for leading a sled dog relay team during the 1925 serum run to save Nome from a diphtheria epidemic. Alaska and Siberia both claim iconic dog breeds, including huskies, malamutes and mixed breeds. Each has its famous members, like Balto, who led the 1925 serum run to Nome and Laika, the Soviet space dog who launched aboard the Soviet space craft Sputnik 2.