11 a.m. to noon Saturdays
Join the storytime circle in Librería Donceles to take part in Spanish-language children's stories from around the world. Enjoy readings by community storytellers or bring your own to read aloud. Free.

Cuentos en español
Participe en un tiempo de cuentos infantiles en español en Librería Donceles. Disfrute cuentos leídos por miembros de la comunidad o traigan sus propios libros para compartir y leer con el grupo. Gratis.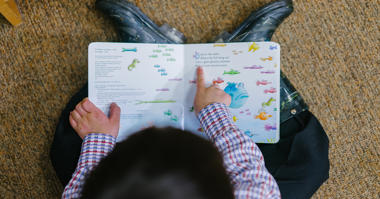 12:30 to 2pm Saturdays
Spanish-speakers and language-learning enthusiasts alike share in conversation in Spanish and English in the Librería Donceles exhibition space. All levels welcome, themed conversation topics vary weekly. Free.
Conversaciones en español
Las idiomas se aprenden en la conversación. Hablantes de español y tambien aquellos que están aprendiendo español pueden participar en este intercambio de idiomas en Librería Donceles. Todos los niveles de español son bienvenidos. Los temas de conversación varían semanalmente. Gratis.