Elizabeth Peratrovich
Major Force Behind Alaska's Anti-Discrimination Bill
July 17, 2020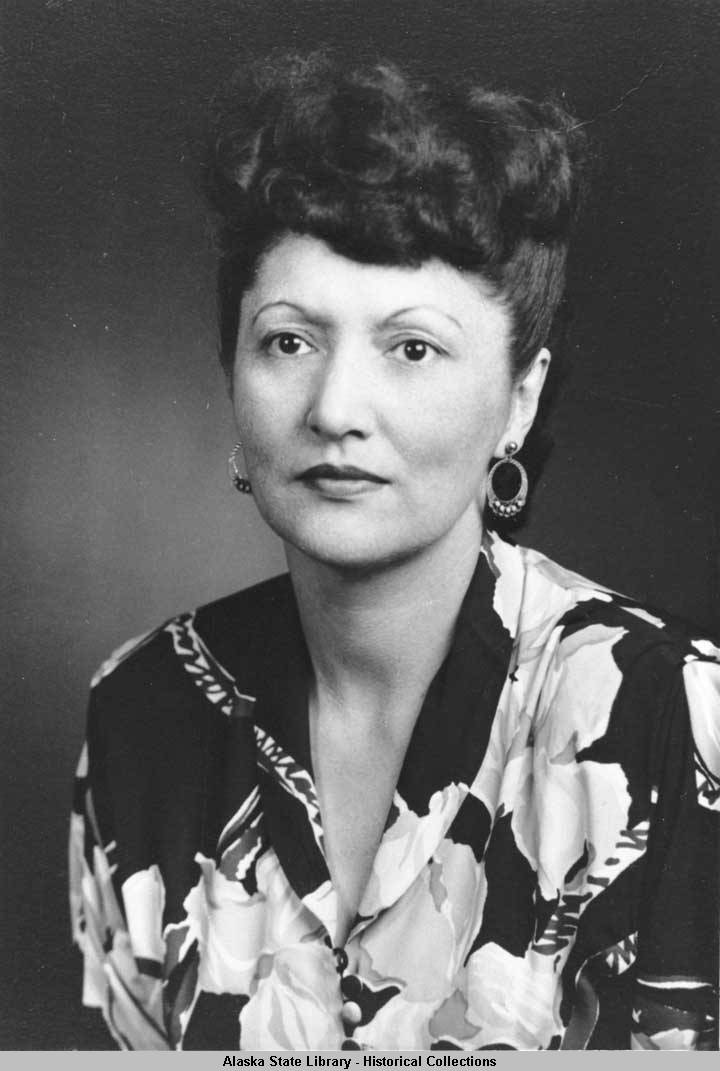 Alaska civil rights leader Elizabeth Peratrovich (Ḵaax̱gal.aat) (1911–1958), who was Raven of the Tlingit Lukaax.ádi clan, was a major force behind the passage of Alaska's Anti-Discrimination Bill in 1945. During public comments, Peratrovich famously approached the podium and responded to concerns that the measure would aggravate racial tensions, saying: "I would not have expected that I, who am barely out of savagery, would have to remind the gentlemen with 5,000 years of recorded civilization behind them of our Bill of Rights."
Governor Ernest Gruening signed the bill into law on Feb. 16,1945, which preceded the US Civil Rights Act of 1964 by nearly 20 years. The day is now celebrated as Elizabeth Peratrovich Day in Alaska.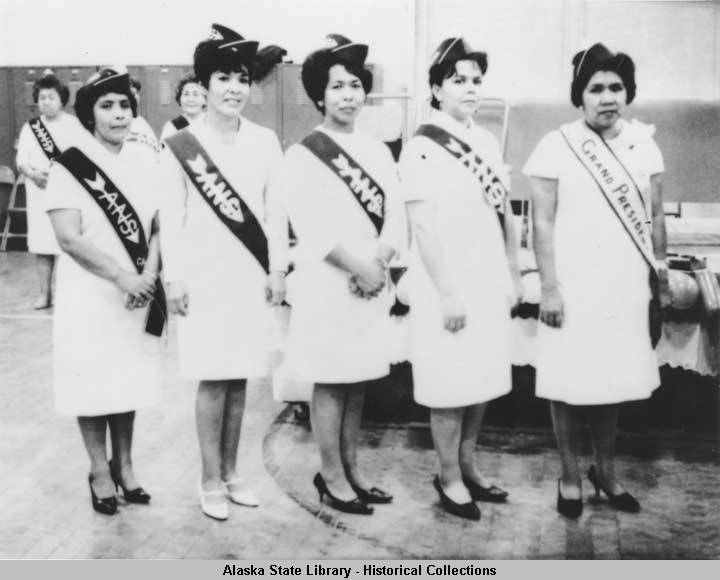 At the time, Peratrovich was also the Grand President of the Alaska Native Sisterhood (ANS), which is one of the oldest-known Indigenous persons' civil rights organizations in the world. Founded in 1915 as an auxiliary of the Alaska Native Brotherhood (ANB), both groups achieved major accomplishments for Indigenous rights and social justice, including the voting rights for Alaska Natives prior to the Citizenship Act of 1924, civil rights reform (such as the Anti-Discrimination Act of 1945), land claims extinguishment efforts leading to ANCSA, and social reforms in health care, education, and services for Alaska Native peoples. More than 100 years later, the ANS and ANB continue to advance Alaska Native rights.
In 2020, the United States Mint collaborated with ANS and ANB to commemorate Peratrovich on a $1 coin, becoming the first Alaskan Native to appear on US currency. Peratrovich may not have received the recognition she deserved in her lifetime, but her lasting impact will be felt for generations to come.
Share your images and stories with us on Instagram and Facebook by tagging us (@anchoragemuseum and #ExtraToughWomenAK) and we'll add them to our ongoing digital curation project. Stay tuned for more information about the upcoming exhibition and be sure to check back for new #ExtraToughWomenAK posts.
Image credits: Alaska Native Organizations Collection, Alaska State Library, ASL-P33-32; Alaska Department of Natural Resources, Alaska State Archives, ASA_SR1347_AS25462_ANB_2; Alaska State Library Portrait File, Alaska State Library, ASL-Peratrovich-Elizabeth-1