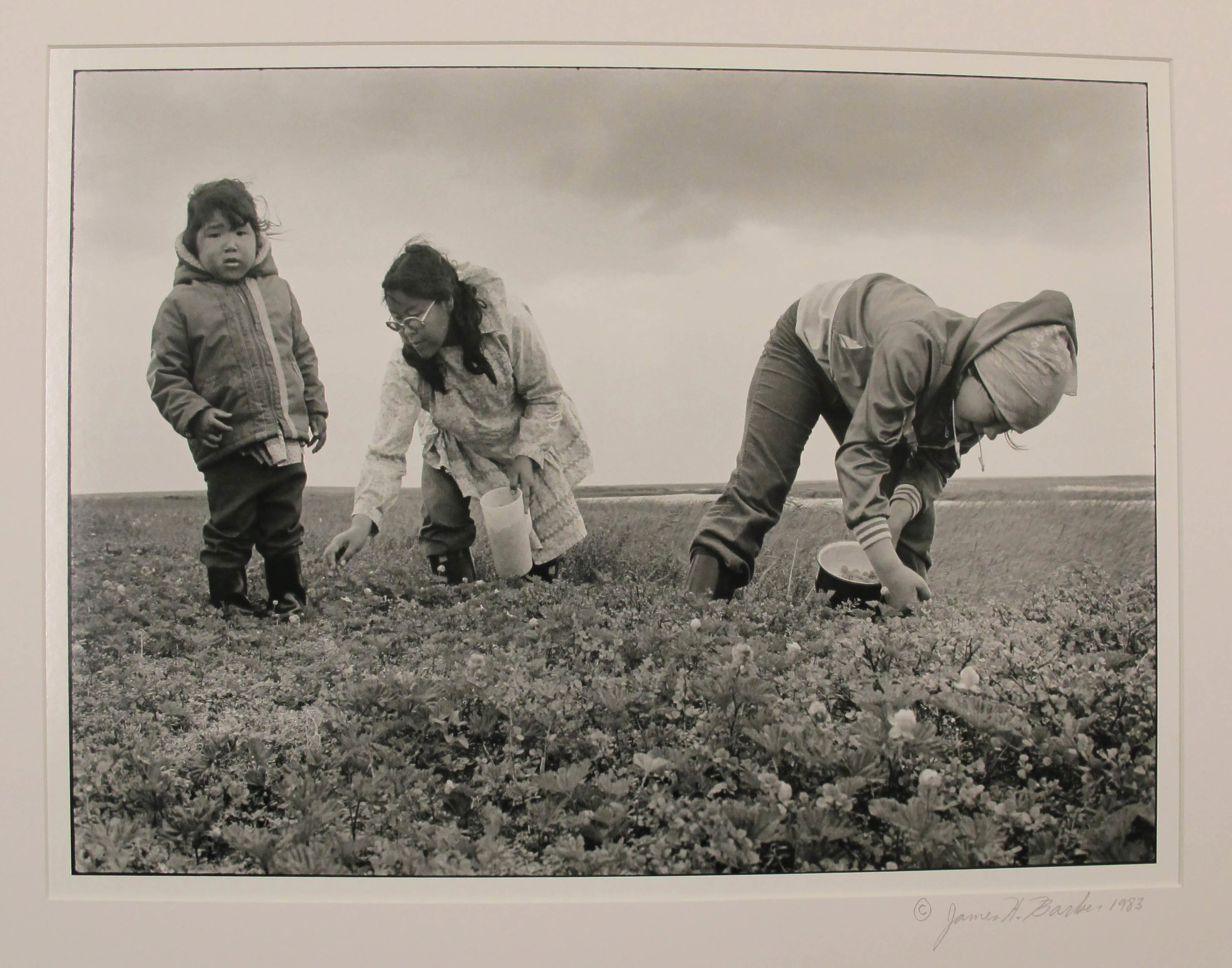 Image 3
---
James Barker, (b. 1932)
Untitled (Helen, Maggie and Shirley Wasuli pick salmonberries, Kotlik), 1983 
Silver gelatin print 
Collection of the Anchorage Museum, 2014.31.20 
These photographs highlight the intimate connection between land, animals, plants, and human culture. Women harvest and transform materials from the land into art, food, and useful objects. Practices around gathering, making, and giving thanks are physical manifestations of spiritual beliefs.
Masks are often used in celebrations and ceremonies to pay homage to the spirits of animals taken by hunters. These acts of thanksgiving are important for maintaining the balance between humans and the animals they depend on to survive.  
In Alaska Native cultures, there is a use and a need for every part of an animal, so nothing goes to waste. Seal gut is processed and cleaned in a difficult and time-consuming process.
Yup'ik and other Alaska Native families gather berries through the summer and fall, storing them for the long winter. While out picking, it is important to honor the nunam yui, the land's non-human inhabitants, by giving an offering of food and water.