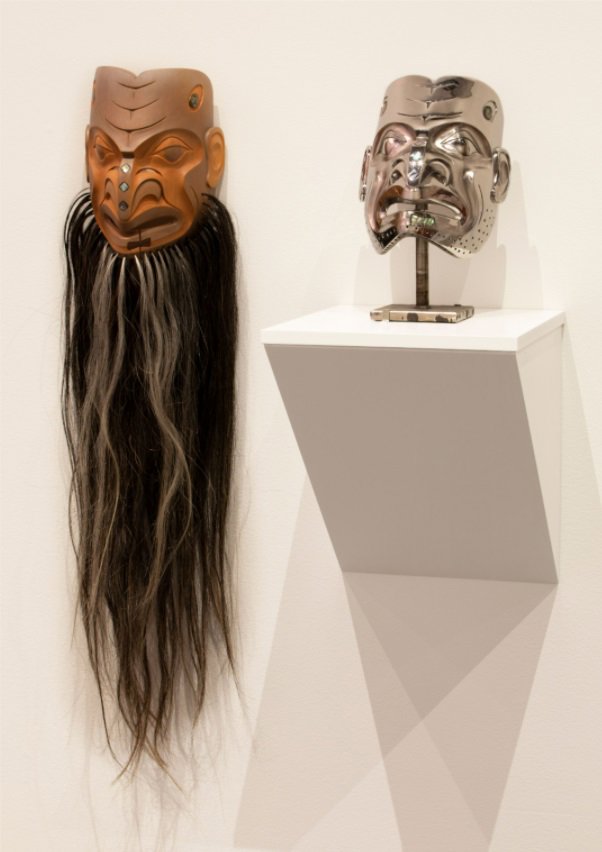 Image 3
---
Robin Lovelace, (b. 1970) 
Predator Cannibal Mask, 2011 
Alderwood and abalone; stainless steel and abalone
Private Collection  
Tlingit artist Robin Lovelace's Predator Cannibal Mask is a "supernatural modern-day myth of my own making," inspired by stories of her great-grandfather, a tribal shaman during the first waves of colonization in British Columbia.  
The work grapples with the predations of 21st-century colonialism and capitalism. In Lovelace's mythos, the "predator cannibal" seeks to annihilate destructive impulses of all kinds, and "takes care of people, heals them, helps them let go of the burden of trauma … helps make people whole."  
Lovelace carved the original mask in alder wood, and later cast it in stainless steel. The stainless-steel version will outlast the wooden one by hundreds of years, representing the endurance of ancient wisdom married with modern technology.