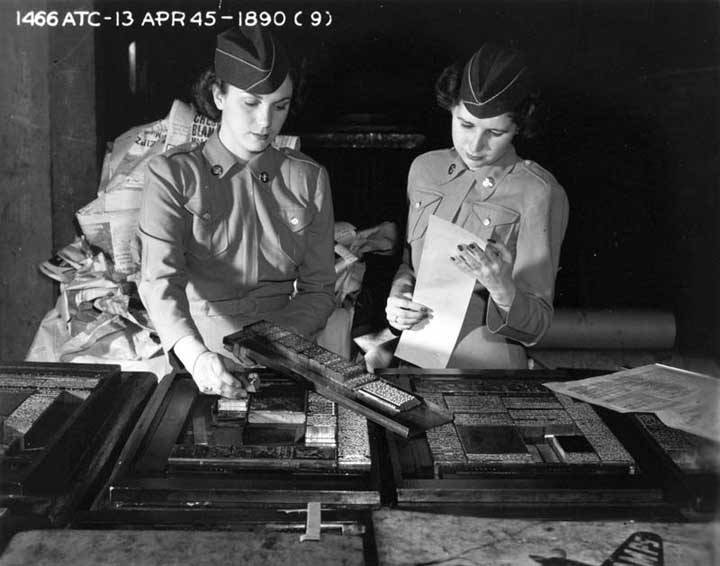 Image 6
---
Image of Women's Army Corps members printing, 1945
University of Alaska Fairbanks Collection, Betty Etten Wiker Papers, UAF-2003-175-16
Before World War II, the US military employed women only as civilians. In 1943, President Franklin D. Roosevelt signed legislation enabling the commissioning of women in the US Army, creating the Women's Army Corps, or WAC. In 1978, the US Army abolished WAC and integrated women into the regular Army. 
During World War II, Ladd Field in Fairbanks, now known as Fort Wainwright, was an Army Air Force staging base for sending planes and other supplies from the United States to Russia. A total of 128 WAC members became "Ladd's Lasses." While there were some jobs unavailable to women, WAC positions included office work, airplane mechanics. and radio and control tower operators. 
Mary Louise Milligan Rasmuson, who helped found the Anchorage Museum in 1968, was a member of the first graduating class of the Women's Army Auxiliary Corps, or WAAC (the immediate predecessor to WAC) in 1942. Rasmuson became the director of WAC in 1957, a position she held for over five years.